It's one thing to dream of what's possible. But to dedicate your skills, time and talent toward making it a reality? That could make you one of Toyota's "Dreamers." At TED2016, Toyota chose three speakers who, through their expertise and innovative problem-solving, are creating positive social change. Each dreamer gets a $10,000 grant, and is taking part in an exhibit at TED2016.
The three speakers receiving this honor:
As an occupational therapist, Holly Cohen knows how life-changing technology can be for people with disabilities. She co-founded DIYAbility, a maker group that teaches those with disabilities to hack and tinker with existing toys and technology, empowering people with different needs to be part of creating their own solutions. She will speak in Session 3 about some of the coolest modifications she's seen, like the perfect video game controller for people who can't use their hands.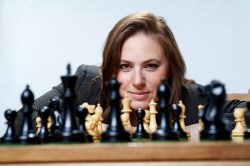 When Judit Polgár was 15 years old, she became the youngest chess grandmaster of all time. Later, she became the first woman to compete for a World Chess Championship. Now, through the Judit Polgár Chess Foundation, she teaches kids how to apply the critical thinking of chess to problem-solving in all parts of life. She will speak in Session 10 about the results.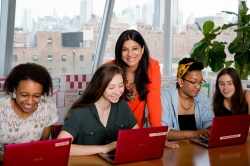 In 2012, Reshma Saujani left her job in finance to found Girls Who Code, the computer science education program that aims to reach one million young women by 2020. With tech skills increasingly in demand, Saujani wants to give girls the tools to drive innovation and meaningful change. She speaks in Session 6, about how to inspire young women to take risks.
"These three are using their expertise and resources in unique ways to help people live better lives. Their ideas are consistent with our philosophy about giving back," said Latondra Newton, Toyota's Chief Social Innovation Officer. "We are blown away by their commitment to creating solutions."
Stay tuned to the TED Blog for more on these speakers and their talks.