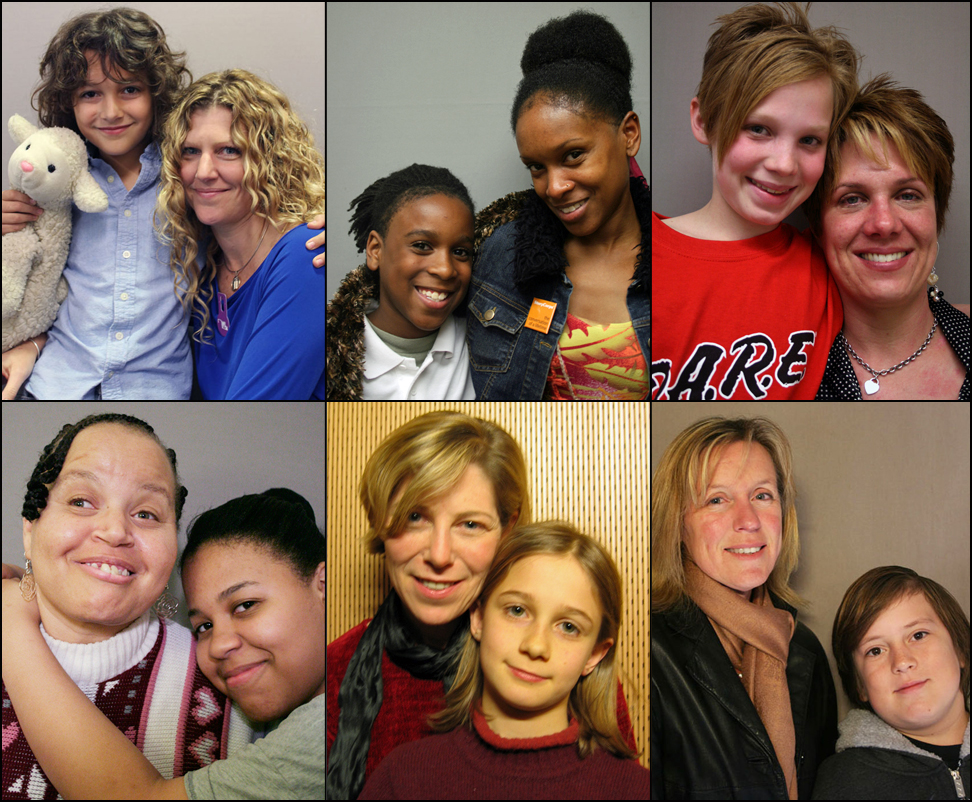 If you could sit down and interview your mom, what would you ask her? Would you ask about your childhood? Her childhood? Would you re-tell old funny stories? Try to dig up some of her secrets?
As an adult, the idea of interviewing your mom can seem pretty scary. Kids, on the other hand, are fearless interviewers, especially when Mom is the interviewee. Their questions range from silly to tough to profound, delivered with genuine curiosity. The bottom line? You just never know what kids are going to ask next.
In honor of Mother's Day, here are six StoryCorps interviews — suggested by TED Prize winner Dave Isay —featuring kids asking their moms some insightful questions, and the beautifully honest answers they received.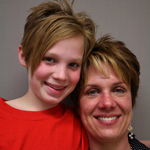 Sarafina Viviano's mom, Dana, works as a nurse at a cancer center. Dana's mother, Sarafina's grandmother, died of breast cancer. And it was the experience of getting her mother's diagnosis, Dana tells Sarafina, that led her to become a cancer nurse. "I remember thinking that there was a way [the doctors] could have told us that was softer," Dana says. She's dedicated her life to bringing that softness and grace to her patients. And according to Sarafina, she's doing a great job. "To me, you are maybe the angels on earth," she tells her mom. "You come down and try your best to heal people."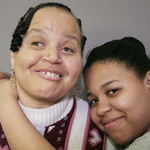 This might sound like a question a rowdy teen would apologetically ask her mom later in life, but it carries a different meaning for Myra Brown. Myra's mom, Bonnie, is intellectually disabled with a low IQ. She has worked at the same Wendy's restaurant for the past 18 years. Myra, a high school student, is taking advanced placement classes and hopes to attend Cambridge. As a young child, Myra didn't realize her mother was "different" until Bonnie told her explicitly. "I said, 'Myra, I know I am not like your friends' mothers, but I'm doing the best I can.' And you said, 'It's OK, Mommy.' And that made me feel so good."
Rahsheed McKenstry is only 10, but he definitely isn't afraid to ask his mom, Rhonetta, the hard questions. Questions about why her marriage ended, and about the physical abuse the family endured at the hands of his father. When Rhonetta turns the tables and asks Rahsheed a question — "What kind of man do you think you're gonna be?" — he doesn't skip a beat: "A very great man. Better than my father, for sure."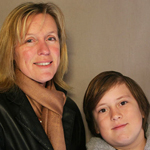 Sam Goetz's parents are still together, but their relationship hasn't been without its challenges. He talks to his mom, PJ, about the difficulties of marriage and what it means to love somebody. When he asks how his parents met, PJ says "Oh my goodness, I can't believe I'm telling you this," before divulging that if it weren't for a fake ID, a stolen bar stool, and a persistent car horn, Sam might not be here today.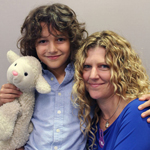 Graham Haggett was just 10 weeks old when his vivacious grandmother, Sandra Lee Wright, was killed in the September 11th terrorist attacks. Here, he interviews his mom, Shelli Wright, about the photo his grandmother saw just an hour before the plane hit her building, how universally loved she was, and the many ways her memory will live on forever. "Everything I know about her, it makes me glad that I had her as a grandma," he says. "And I feel like every once in a while, I can still feel her warmth."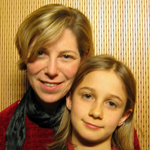 Kaitlyn Sever's honest, playful connection with her mom, Lynne Lande, is evident from the beginning of their interview. The two discuss Kaitlyn's vision of a happy future, "brain bugs," and how motherhood soothed Lynne's fear of dying. The best part? When Kaitlyn asks Lynne, "Do you really, truly love me?" Lynne provides an answer every parent can relate to: "Oh my God, with my heart, the next-door neighbor's heart, the people around the corner's heart. With everything I have, I love you."
Even if you're all grown up, it's not too late. Download the StoryCorps app and do an interview with or about your mom, or the mother figure in your life, this weekend.