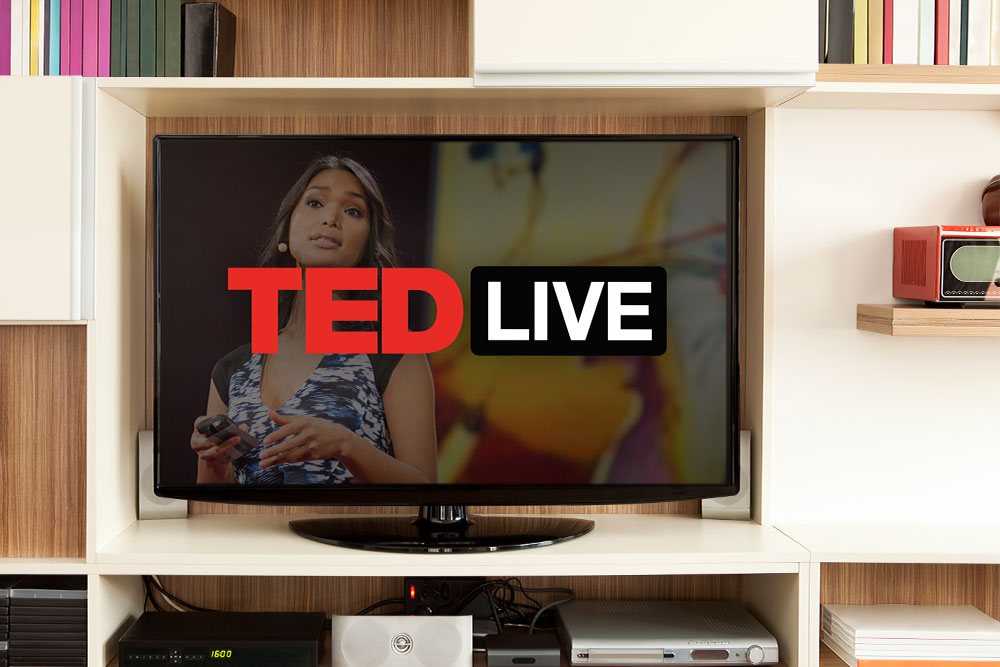 Just in time for TEDGlobal next month, we've rebuilt our TED Live program, allowing you to watch the entire conference—or a single day of it—on a high-definition live stream anywhere in the world, anytime. 7 reasons to try it:
You'll gain insight into what's going on in the world. The TEDGlobal 2014 program is designed to look at the forces underlying recent news stories — and at the larger phenomenon shaping our global landscape. As you watch TED Live, you'll see these big themes emerge, session by session. And you might even see a little breaking news.
.
It's cost efficient. Watching all four days of the TEDGlobal conference on TED Live costs $500, and we've also added a day pass option, for $200. TED Live is a great way to support TED's nonprofit mission of spreading ideas —  and get a concentrated dose of inspiration in return.
.
You'll see every talk first. Talks from TEDGlobal will be released free to the world over the upcoming year. Just like always, we release one TED Talk per day, every weekday. TED Live allows you to see all the talks right as they happen.
.
You can watch TEDGlobal whenever you like. With TED Live, you can choose to watch the sessions as they happen, or you can time-shift into your own time zone (or to a more convenient day altogether), using our online archive feature. It's the TED Conference on your time.
.
You can make it a social occasion. TED Conference sessions spark great conversations. Invite some friends or family members to watch a session with you over brunch — or host a dinner party you'll never forget. Your TED Live membership allows you to display the feed to up to 10 friends. (If you'd like to throw a larger viewing party, write us.)
.
Your feedback matters. With TED Live, you'll be able to rate each speaker during the conference and let us know which ideas resonate the most with you. Your ratings will help us decide which talks end up on our homepage first as free TED Talks.
.
It makes a cool gift. Certain people in your live have no need for more stuff. Why not give them a TED Live subscription? If you're interested in doing this, email live@ted.com with the names of recipients and their contact info, and we'll contact you to complete your transaction. From there, you'll just need to figure out how to put a bow on it.
Bonus. As a TED Live member you'll join community groups, schools and universities throughout Rio de Janeiro who are watching the event for free. TEDGlobal Para Todos will bring a free conference livestream to groups all over the city, in return for Rio's kind hospitality to TED. If you're a community organization or nonprofit based in Rio and would like to share a free livestream with your community, get in touch.