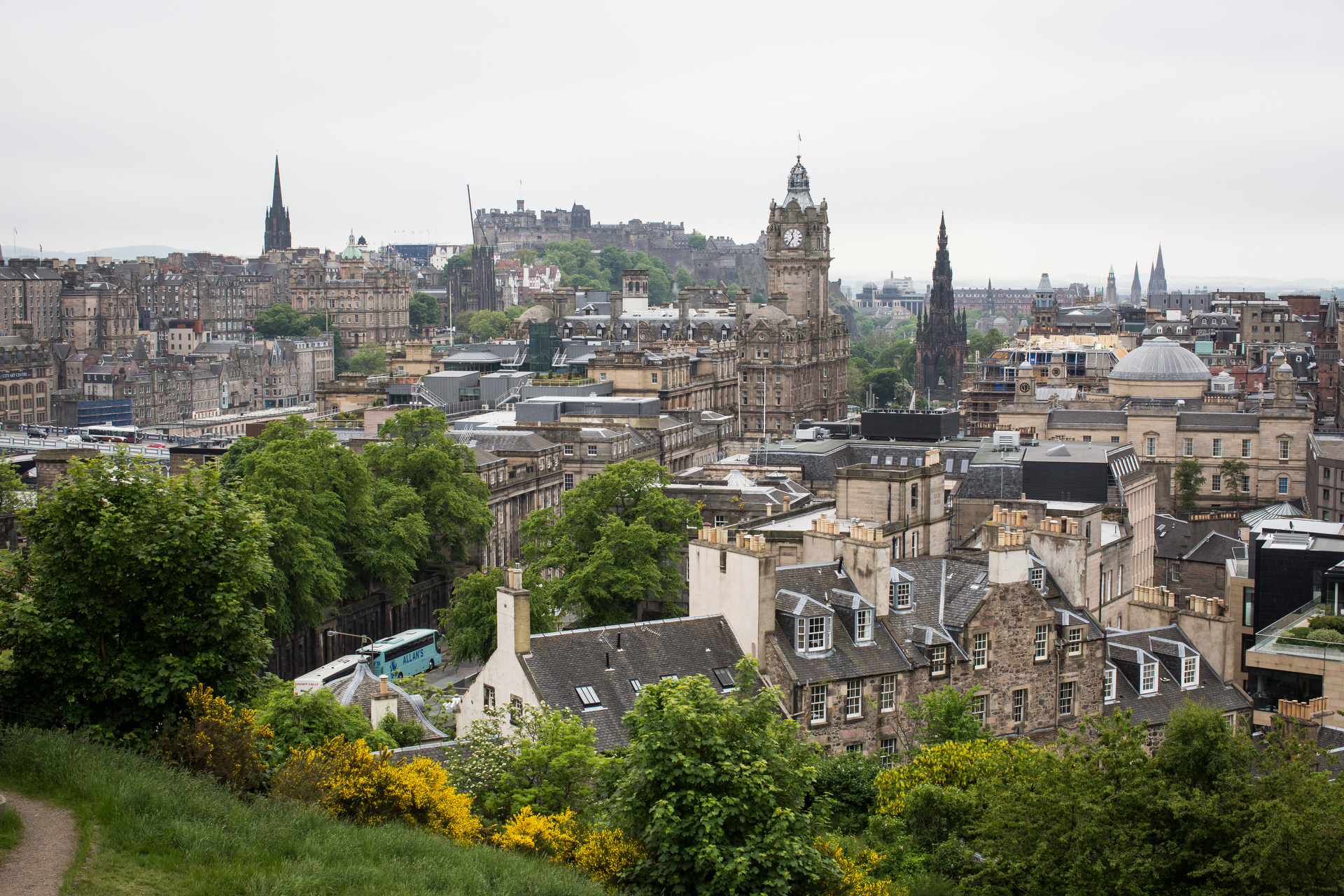 Edinburgh, Scotland will host TEDSummit this summer, from July 21-25. The city was selected because of its special blend of history, culture and beauty, and for its significance to the TED community (TEDGlobal 2011, 2012 and 2013 were all held there). We asked longtime TEDster Ellen Maloney to share some of her favorite activities that showcase Edinburgh's unique flavor.
From the Castle that dominates the skyline to Arthur's Seat, an extinct volcano with hiking trails offering panoramic views of the city. Having lived here for most of my adult life, I am still discovering captivating and quirky places to explore. You probably won't find the sites listed below on the typical "top things to do in Edinburgh" rundowns, but I recommend them to people coming for the upcoming TEDSummit 2019 who love the idea of experiencing this lovely city through a different lens.
St. Cecilia's Hall and Music Museum
Originally built in 1762 by the University of Edinburgh's Music Society, this was Scotland's first venue intentionally built to be a concert hall. Its Music Museum has an impressive collection of musical instruments from around the globe, and it's claimed to be the only place in the world where you can listen to 18th-century instruments played in an 18th-century setting — some of its ancient harpsichords are indeed playable. Learn how keyboards were once status symbols, and how technology has changed the devices that humans use to make sounds. The museum is open to the public, and the hall regularly hosts concerts and other events.
This 19th-century former railway tunnel runs beneath the city for 1,696 feet (about 520 meters). One of the first railway tunnels in the United Kingdom and part of the first public railway tunnel in Scotland, it was in use from 1831 until 1968. Today it's open to walkers and cyclists and connects to a lovely outdoor cycleway. The origin of its name is a mystery, but one theory is that it alludes to the fact that no fatal accidents occurred during its construction. Visitors, however, will find that walking through the tunnel doesn't feel quite so benign — it's cold and the wind whistles through.
This free library dedicated to one subject and one subject only: the human behavior and historical patterns that led to world-shaking financial mistakes. It contains research materials, photos and relics that tell the stories of the bad decisions that shaped our world. Yes, you can read about well-known wrongdoers such Charles Ponzi, but there are plenty of lesser-known schemes and people to discover. For instance, you can learn about the story behind the line "bought and sold for English gold" from the poem by Scotsman Robert Burns. While the library is free and open to the public, viewing is strictly by appointment so you'll need to book ahead.
Just off the Royal Mile is Blair Street, which leads to an underground world of 19 cavernous vaults. These lie beneath the bridge that was built in 1788 to connect the Southside of the city with the university area. The archways were once home to a bustling marketplace of cobblers, milliners and other vendors. But it was taken over by less salubrious forces. Its darkness made it an attractive place for anyone who didn't want to be seen, including thieves and 19th-century murderers William Burke and William Hare, who hid corpses there — there was a convenient opening that led directly to the medical school where they sold the bodies for dissection. Sometime in the 19th century, the vaults were declared too dangerous for use and the entryway was bricked up. Today they can be visited by tour. A warning that paranormal activity has been reported there.  
Sanctuary Stones and Holyrood Abbey
At the foot of the Royal Mile lies Abbey Strand, which leads down to the gates of Holyrood Palace (the Queen's primary royal residence in Scotland). Look carefully on the road at Abbey Strand, and you will see three stones marked with a golden "S" on them. These stones mark part of what used to be a five-mile radius known as Abbey Sanctuary, where criminals could seek refuge from civil law under the auspices of Holyrood Abbey. In the 16th century, when land came under royal control, sanctuary was reserved for financial debtors. In 1880, a change in law meant debtors could no longer be jailed, so the sanctuary was no longer needed. As you walk the Royal Mile, be sure to appreciate these remnants of Scotland's history. The Abbey, now a scenic ruin, can be accessed through Holyrood Palace.
This may look like an ordinary store — and yes, you can purchase clothes, home goods and gifts here —  until you head upstairs to the 10 fitting rooms. Open the door to your cubicle and instead of the usual unflattering mirror and bad lighting, you'll find individually themed rooms. From a 1940s kitchen pantry stocked with cans of gravy and marrowfat peas to a room filled with cuddly toys, these are fitting rooms that you'll actually want to spend time in (there is room for you to try on clothes). Most of the rooms were designed by AMD Interior Architects, but a few were winning designs from a school competition. The crafty should take a break in the "meet and make" area where they can enjoy arts and crafts while sipping tea from vintage teacups.
Just 10 miles outside of Edinburgh, Jupiter Artland is a sculpture park set among hundreds of acres of gardens and woodlands. It's located on the grounds of Bonnington House, a 17th-century Jacobean Manor house. While visitors are provided with a map of different artworks, there is no set route to follow. Turn left, turn right, go backwards, go forwards. Look out for the peacocks and geese. Be amazed, be delighted, be stunned. A visit to Jupiter Artland is a mini-adventure in itself.
TEDSummit is a celebration of the different communities and people that make up TED and help spread its world-changing ideas. Learn more about TEDSummit 2019. And to find even more to do in Edinburgh and Scotland, visit Scotland.org.