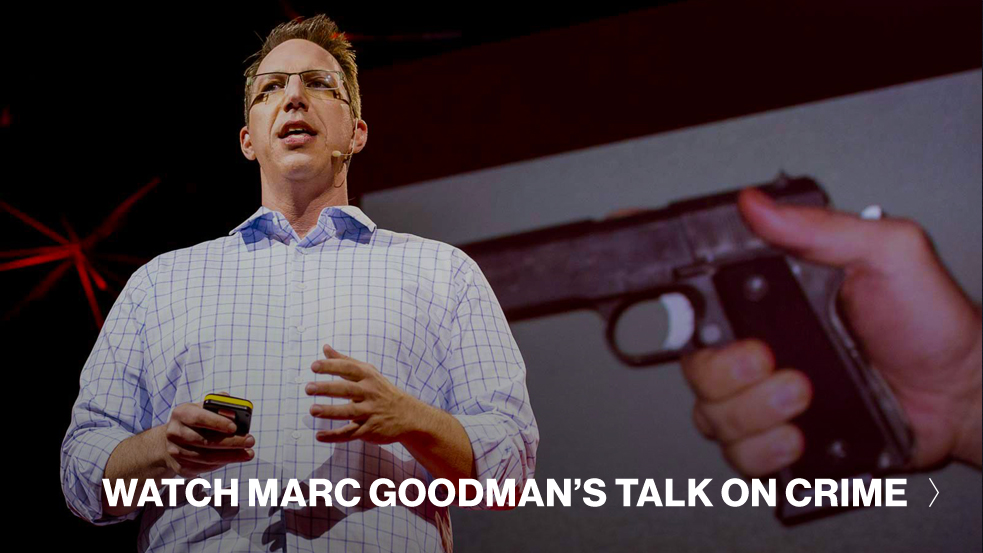 Please enjoy your weekly roundup of news briefs from members of the TED community:
A 21st-century break-in. Security futurist Marc Goodman knows that technology can make both life and crime easier. In a post on Boing Boing excerpted from his book Future Crimes, he tells the story of an auto trading company that installed tiny remote-controlled boxes in their cars to remind folks to make their payments. But when people who paid on time reported that their cars were shutting off spontaneously, the company knew it had a problem. Goodman explains how a savvy hacker broke into the system. (Watch Marc's TED Talk, "A vision of crimes in the future.")
Economic decline and the American family. TED Fellow LaToya Ruby Frazier will receive a big honor in April at the International Center of Photography's Infinity Awards, which honors distinguished photographers and prominent up-and-comers. Frazier will take home the Publication Prize for her book The Notion of Family. It looks at how both racism and economic decline affect small-town America, with moving images of her own family in Braddock, Pennsylvania. (Stay tuned to the TED Blog to read a recap of LaToya's talk at TED2015.)
The false promise of the 24-hour workday. Brené Brown brilliantly takes the pulse of what so many of us experience in our work lives in this interview in The Washington Post — which is from 2012 but is blowing up in all our social media feeds right now. Because it is just that relevant! "You have to have buy-in from a lot of people to create a culture of immediacy and 24-hour working," she says. "I think as many of us are perpetuating it as are victims of it." (Watch Brene's classic talk, "The power of vulnerability.")
A heartfelt case for vaccination. As Pakistan starts issuing arrest warrants for parents who refuse to vaccinate their kids against polio, we're reminded of a short film made by TED Fellow Bassam Tariq, designed to encourage Pakistani parents, especially migrant workers, to vaccinate their children despite lingering distrust of healthcare workers in the region. It features a moving narrative of a father who, despite not knowing how to write, sends a letter to his daughter, expressing his love. (Watch Tariq's TED Talk, "The beauty and diversity of Muslim life" and read more about this video.)
The doctor who sparked a TED Talk. This week, All Things Considered takes a look at Adverse Childhood Experiences (ACEs) and how they affect a person's health in adulthood. The pieces tells the story of how the connection was discovered: Dr. Vincent Felitti noticed that his patients who lost a large amount of weight but then regained it had been through some sort of childhood trauma. Years later, Felitti's work sparked the interest of a young doctor in California, Nadine Burke Harris. In her TED Talk, Harris calls for pediatric medicine to confront the prevention and treatment of trauma, head-on. (Watch "How childhood trauma affects health across a lifetime.")
Beyond the color line. In the new issue of Foreign Affairs, Kwame Anthony Appiah urges readers to stop judging modern injustices solely against the color line. While great thinkers of the 20th century, like W.E.B. Du Bois, thought about race as the primary dimension of discrimination, we can't continue to think about it in isolation from social ills like homophobia and sexism, he says. (Watch Kwame's TED Talk, "Is religion good or bad?")
A robotics pioneer steps down with a statement. Bruno Maisonnier, founder of Aldebaran Robotics, is stepping down as CEO and will transition over to SoftBank Robotics. In a statement, Maisonnier reflects, "Fundamental things have happened in the world — human, political and technological ones that need to be analyzed deeply and integrated into the founding bricks of the future of the robotics." (Watch Bruno's TED Talk, "Dance, tiny robots!")
Hope unfulfilled. Former TED photographer Robert Leslie captured the excitement of Obama's inaugural message of hope in 2008, on a journey from Miami to Los Angeles. Three years later, Leslie followed the same route and saw a new, grim reality: foreclosures, recessions, droughts and forest fires. The images became a book, Stormbelt, an eerily honest portrayal of hope unfulfilled. Photos from it are now appearing in the exhibit "The I of the Camera" at the Flomenhaft Gallery in New York. (Watch talks from TED Prize winners Edward Burtynsky and Cameron Sinclair, whose prose is featured in Stormbelt.)
Lessons pulled from our most popular talks. And finally, we appreciate Inc. writer Minda Zetlin for watching our 20 most popular TED Talks of all time and pulling out "5 Mind-Blowing Lessons" from them. The common denominator in these talks, she says, is that they "make you rethink many of your assumptions" — for example, that getting what you want will make you happy and that power equals strength. (Watch these talks and draw your own conclusions.)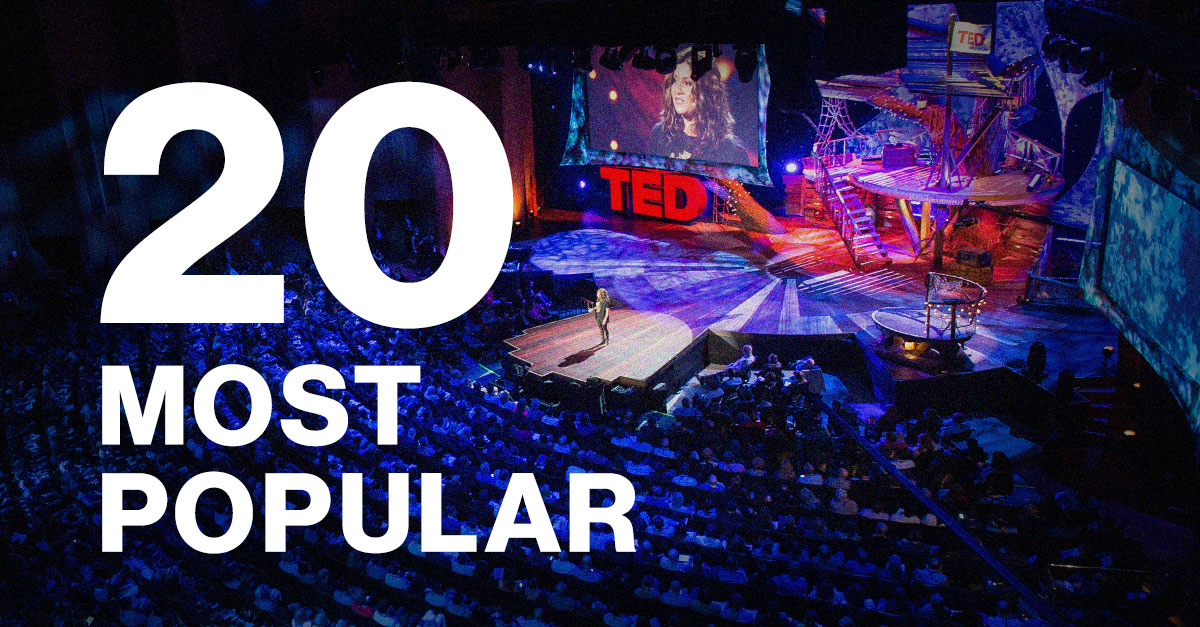 Have a news item to share? Write us at blog@ted.com and you may see it included in this weekly round-up.