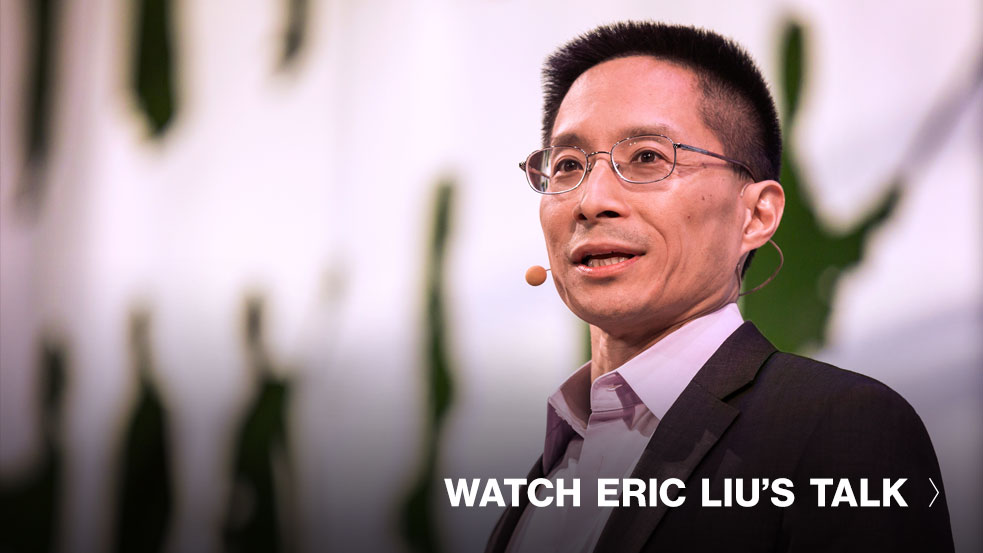 As usual, the TED community has lots of news to share this week. Below, some highlights.
A new civic gathering. To cope with political anxiety after the 2016 elections, Eric Liu has started a gathering called Civic Saturday. He explained the event in The Atlantic as "a civic analogue to church: a gathering of friends and strangers in a common place to nurture a spirit of shared purpose. But it's not about church religion or synagogue or mosque religion. It's about American civic religion—the creed of liberty, equality, and self-government that truly unites us." The gatherings include quiet meditation, song, readings of civic texts, and yes, a sermon. The next Civic Saturday happens April 8 in Seattle — and Eric's nonprofit Citizens University encourages you to start your own. (Watch Eric's TED Talk)
Medical research facilitated by apps. The Scripps Translational Science Institute is teaming up with WebMD for a comprehensive study of pregnancy using the WebMD pregnancy app.  By asking users to complete surveys and provide data on their pregnancy, the study will shed light on "one of the least studied populations in medical research," says STSI director Dr. Eric Topol. The researchers hope the results will provide insights that medical professionals can use to avoid pregnancy complications. (Watch Eric's TED Talk)
There's a new type of cloud! While cloud enthusiasts have documented the existence of a peculiar, wave-like cloud formation for years, there's been no official recognition of it until now. Back in 2009, Gavin Pretor-Pinney, of the Cloud Appreciation Society, proposed to the World Meteorological Society that they add the formation to the International Cloud Atlas, the definitive encyclopedia of clouds, which hadn't been updated since 1987. On March 24, the Meteorological Society released an updated version of the Atlas, complete with an entry for the type of cloud that Pretor-Pinney had proposed adding. The cloud was named asperitas, meaning "roughness." (Watch Gavin's TED Talk)
What neuroscience can teach law. Criminal statutes require juries to assess whether or not the defendant was aware that they were committing a crime, but a jury's ability to accurately determine the defendant's mental state at the time of the crime is fraught with problems. Enter neuroscience. Read Montague and colleagues are using neuroimaging and machine learning techniques to study if and how brain activity differs for the two mental states. The research is in early stages, but continued research may help shed scientific light on a legally determined boundary. (Watch Read's TED Talk)
Why we should award disobedience. After announcing the $250,000 prize last summer, the MIT Media Lab has begun to accept nominations for its first-ever Disobedience Award. Open to groups and individuals engaged in an extraordinary example of constructive disobedience, the prize honors work that undermines traditional structures and institutions in a positive way, from politics and science to advocacy and art. "You don't change the world by doing what you're told," Joi Ito notes, a lesson that has been a long-held practice for the MIT group, who also recently launched their own initiative for space exploration. Nominations for the award are open now through May 1. (Watch Joi's TED Talk)
The next generation of biotech entrepreneurs. The Innovative Genomics Institute, led by Jennifer Doudna, announced the winners of its inaugural Entrepreneurial Fellowships. Targeted at early-career scientists, the fellowship provides research funding plus business training and mentorship, an entrepreneurial focus that helps scientists create practical impact through commercialization of their work. "I've seen brilliant ideas that fizzle out because startup companies just can't break into the competitive biotechnology scene," Doudna says. "With more time to develop their ideas and technology, our fellows will have the head start needed to earn the confidence of investors." (Watch Jennifer's TED Talk)
The case for resettlement. Since the 1980s, the dominant international approach for the resettlement of refugees has been the humanitarian silo, a camp often located in countries that border war zones. But such host countries are often ill-equipped to bear the brunt. Indeed, many countries place severe restrictions on refugee participation within their communities and labor markets, creating what Alexander Betts describes in The Guardian as an indefinite, even unavoidable, dependency on aid. In this thought-provoking excerpt of his co-authored book, Betts outlines an economic argument for refugee resettlement, arguing that "refugees need to be understood as much in terms of development and trade as humanitarianism." (Watch Alexander's TED Talk)
Have a news item to share? Write us at contact@ted.com and you may see it included in this weekly round-up.