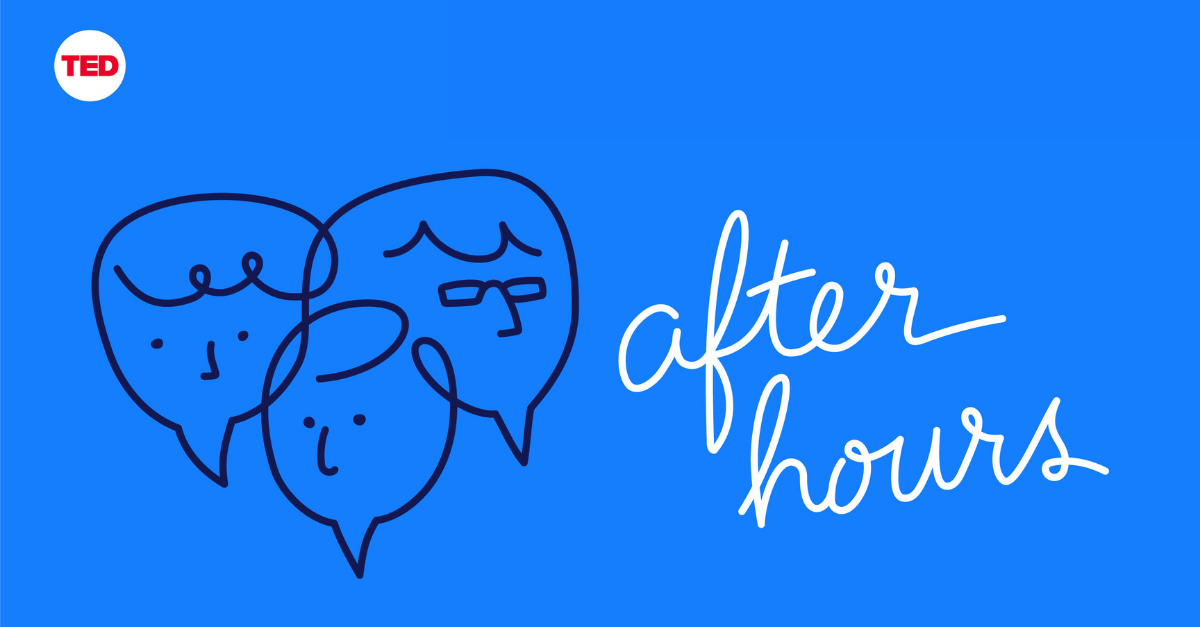 The podcast After Hours joins the TED Audio Collective's growing roster of programming, alongside shows like Body Stuff with Jen Gunter, Design Matters with Debbie Millman, Worklife with Adam Grant, ZigZag and The TED Interview with Chris Anderson. 
Hosted by acclaimed Harvard Business School professors Youngme Moon, Mihir A. Desai and Felix Oberholzer-Gee, After Hours discusses and debates current events that sit at the crossroads of business and culture. From Facebook to free trade to the #MeToo movement, the show is informed by the hosts' expertise as professors at one of the world's leading business schools — and their takes are always fun, surprising, unconventional and insightful.
Moon, Desai and Oberholzer-Gee each bring a different perspective to the conversations based on their diverse backgrounds. Moon's research focuses on innovation and brand strategy with a particular focus on the digital economy. She is the author of Different, along with a series of best-selling case studies on companies ranging from Uber to Starbucks to IKEA. Desai is a professor at both Harvard Business School and Harvard Law School and the author of The Wisdom of Finance. His research has been cited in The Economist, BusinessWeek and the New York Times. Oberholzer-Gee is the Andreas Andresen Professor of Business Administration in the strategy unit at Harvard Business School. His work has been profiled by media outlets around the world, including The Financial Times, Le Figaro, Neue Zürcher Zeitung and The Straits Times.
As a part of the TED Audio Collective, After Hours will continue to independently produce episodes on meaningful topics related to business and culture — diving deep into the latest headlines. TED will amplify After Hours to its global audience by sharing the content within TED's original podcasts as well as across TED.com and the TED social channels. 
On the addition of After Hours, TED's director of audio Michelle Quint says, "We're beyond thrilled that the After Hours team has decided to make TED their new home. Their mix of humor, insight and wisdom is such a natural fit for TED, elevating how we think about business in our daily lives." 
For the rest of 2021, in addition to covering the weekly business news, the hosts are excited to explore bigger topics like the influencer economy and the power of big tech, as well as doing deep dives into the wellness industry, food culture and more. Finally, they'll kick off 2022 with their big predictions for the upcoming year. 
New episodes of After Hours will air every Wednesday.
The TED Audio Collective and After Hours are supported by TED's global partners. Learn more about TED Partnerships here.
Listen to After Hours on Apple Podcasts, Spotify or wherever you get your podcasts.