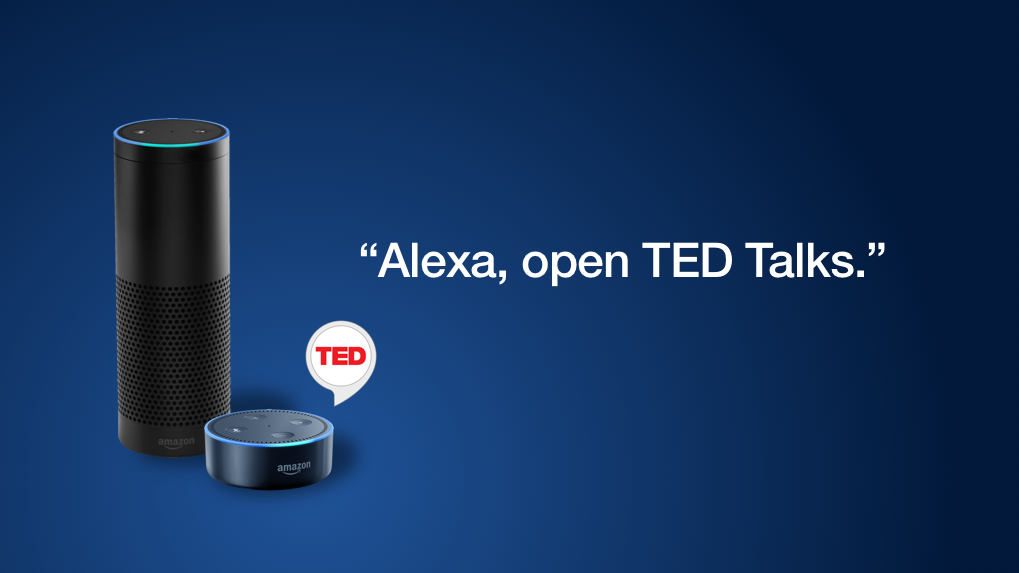 Today, we're excited to bring the world of TED Talks further into your home with the new TED Talks skill for Amazon Alexa! Available on devices with Amazon Alexa including the Echo and Echo Dot, TED fans can now listen to the latest ideas from the world's greatest thinkers by voice command.
For existing Alexa users, enable the skill by saying "Alexa, enable TED Talks skill," or go directly to the TED Talks skill page and click "enable skill."
Once you've opened the TED Talks skill, ask Alexa to play talks about your favorite topics — from robots and space to design and mindfulness. Want to listen to the latest talk? Simply command, "Alexa, ask TED Talks for the latest talk."
Whether you're a multi-tasker who wants to learn about virtual reality while folding laundry, a parent needing a talk to distract a child during dinner or just a curious individual who wants to stay inspired without too much effort, Alexa can now provide you with a great idea with ease. Ask her things like, "Alexa, ask TED Talks for something funny," and start listening.
Enable the TED Talks skill on Amazon or simply say, "Alexa, enable TED Talks skill," to start listening to TED!