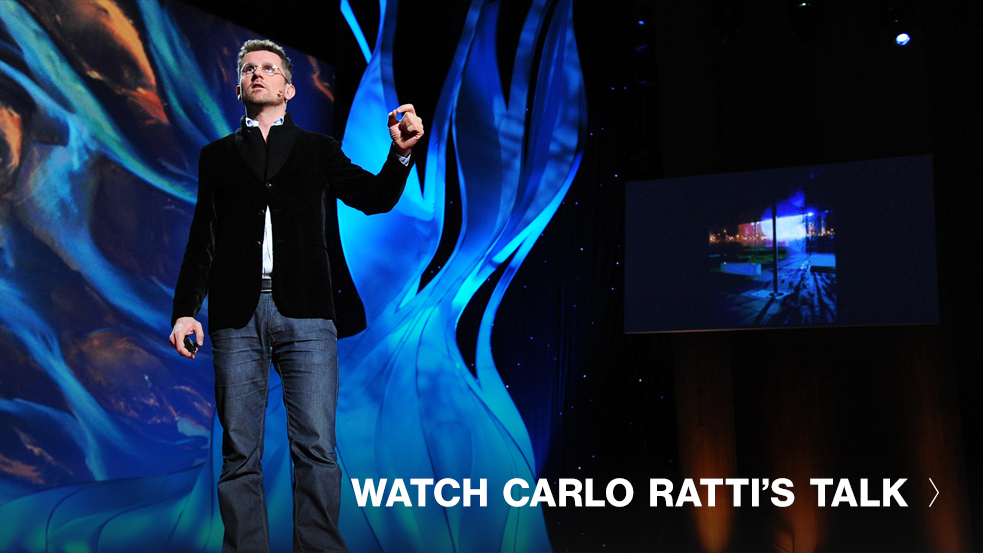 As usual, the TED community has lots of news to share this week. Below, some highlights.
Bike on the Seine … literally. Carlo Ratti Associati unveiled a concept for the Paris Navigating Gym, a boat that would use the energy from passengers' stationary-bike workouts to propel itself through Paris along the Seine. Aboard the 20-meter-long vessel, 45 exercisers can enjoy sweeping views of the city as they work up a sweat, while enjoying the disconcerting experience of pedaling forward while moving sideways. Users can track their energy output and the environmental conditions of the river, captured in real time by sensors built into the vessel. Will it get built? Doesn't matter — it's fun to think about. (Watch Carlo's TED Talk)
VR hits Sundance 2017. Three TED speakers will be showcased as part of New Frontier at the 2017 Sundance Film Festival: virtual reality filmmakers Nonny de la Peña and Chris Milk. Out of Exile, the work of de la Peña and team, tells the story of Daniel Ashley Pierce, a teenager who was accosted by his family and kicked out of his house because they disapproved of his sexuality. The work uses audio footage that Pierce secretly recorded during the encounter. Meanwhile, Chris Milk and Aaron Koblin (and Pharrell!) have created the ambitious Life of Us, which captures the complete story of the evolution of life on Earth. (Watch Nonny's TED Talk, Chris' TED Talk, and Aaron's TED Talk)
A pioneering hunter. Morgan Spurlock is the executive producer of The Eagle Huntress, a documentary following 13-year-old Aisholpan, a young Kazakh girl living in Northwest Mongolia, who is training to become the first girl in twelve generations of her family to hunt eagles. While many Kazakh eagle hunters reject the notion that a female can take part in the tradition, Aisholpan — with the support of her father — is determined to prove otherwise. The documentary is one of 15 finalists for the best feature documentary Oscar; also on the list is TEDster Ava DuVernay's powerful film 13th. (Watch Morgan's TED Talk and read our interview with Ava DuVernay)
Crowdsourced ways to tackle fake news. Eli Pariser is crowdsourcing the effort to tackle fake news. Inside a Google Doc, he's leading a group of volunteers to brainstorm ideas and approaches to the problem as well as compile resources and background reading on the subject. The group is exploring a wide range of approaches, from domain checking to the blockchain, reports Wired, and work on the document is ongoing. (Watch Eli's TED Talk)
Singapore is tops in global education. On December 6, the results from PISA's latest global education test were revealed, with Singapore, Japan, Finland and Estonia on top, the US in the middle, and overall a lack of proficiency in basic science (read the press release). Reviewing the results, The New York Times reports that countries that did best generally "acted to make teaching more prestigious and selective; directed more resources to their neediest children; enrolled most children in high-quality preschools; helped schools establish cultures of constant improvement; and applied rigorous, consistent standards across all classrooms." The test, overseen by TED speaker Andreas Schleicher, is administered every 3 years to half a million 15-year-olds in 69 countries to evaluate not just what they've memorized, but their ability to think. (Watch Andreas' TED Talk)
New light on Alzheimer's. Ed Boyden is part of a team of researchers that showed that they can reduce the beta amyloid plaque characteristic of Alzheimer's disease –and believed to be harmful to brain cells — in the visual cortex of mice, using LED lights that flicker at a specific frequency. The researchers believe that the lights stimulate brain waves called gamma oscillations, which they discovered help suppress beta amyloid production and induce its destruction. Boyden, along with colleague Li-Huei Tsai, have started a company called Cognito Therapeutics to explore the possibility of using the technique to treat human patients. (Watch Ed's TED Talk)
How to navigate a world that moves 100mph. On December 6, Joi Ito released Whiplash, a guide to surviving our faster future that he co-wrote with Wired writer Jeff Howe. Drawing on case studies, research and philosophies from MIT's Media Lab, which Ito directs, the book proposes 9 organizing principles to reframe your thinking to adapt to our rapidly changing, unpredictable world. (Watch Joi's TED Talk)
Have a news item to share? Write us at contact@ted.com and you may see it included in this weekly round-up.