In the days before their event in Chiang Mai, Thailand, the team at TEDxChiangMai spent a large chunk of their time collecting stuff. All kinds of stuff — the quirky, the old, the new, the unwanted, the loved and the thoroughly weird — that could be used for a collaborative art project on the big day. They found people at their workplaces, shops, studios, and homes and asked them to contribute in the spirit connecting the city.
The exchange would go like this, they told locals turned potential donors: Materials donated to the project — dubbed, "Connecting Creativity," a play on their event theme: "Creating Connections" — would be given to an attendee at random during the event. With the materials, this attendee would build a craft of their own invention. Afterwards, they'd snap a photo of themselves with the piece and send it to the donor as a thank you.
The community responded in droves. The team collected a wide range of donations, many reflective of the donors' personalities, lives and work: everything from homemade CDs to badminton birdies, from floppy disks to bells, birthday candles to figurines, faux flowers to old toys. Donors provided their contact information on specially-printed index cards, and these cards and materials were included in 300 grab bags.
On the big day, bags were handed out to attendees at random. Each person was challenged to create something from the items in their bag, with help from baskets of open-to-all extra materials. It was a whir of tape, glue and creativity. And the items they created showed off each attendee's ingenuity and sense of humor.
Here's how it worked. First, the donors pose with the bags of materials they contributed: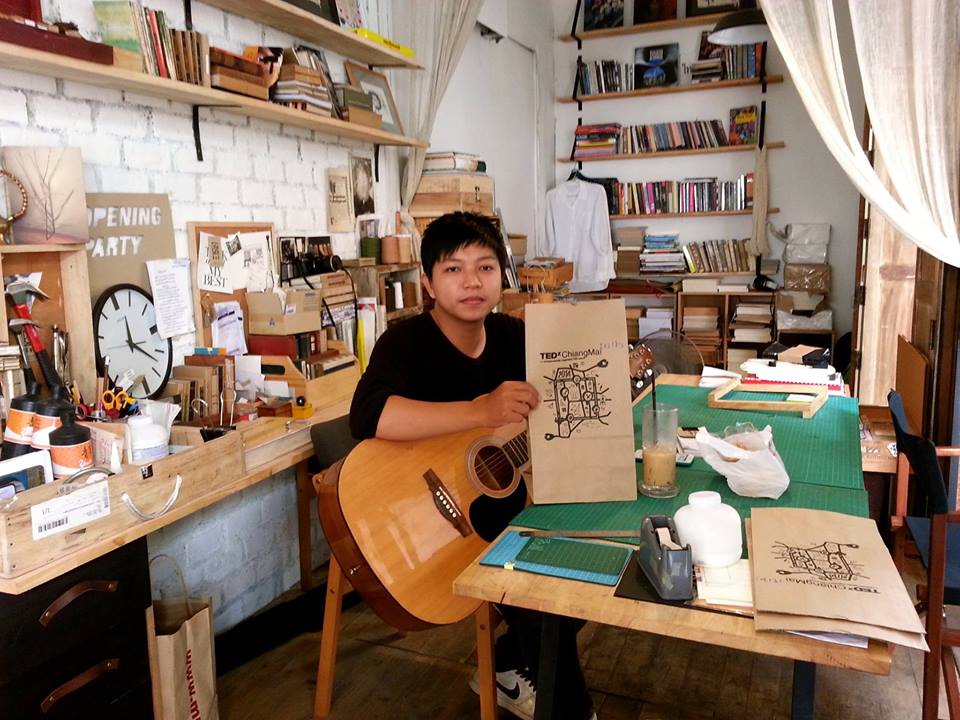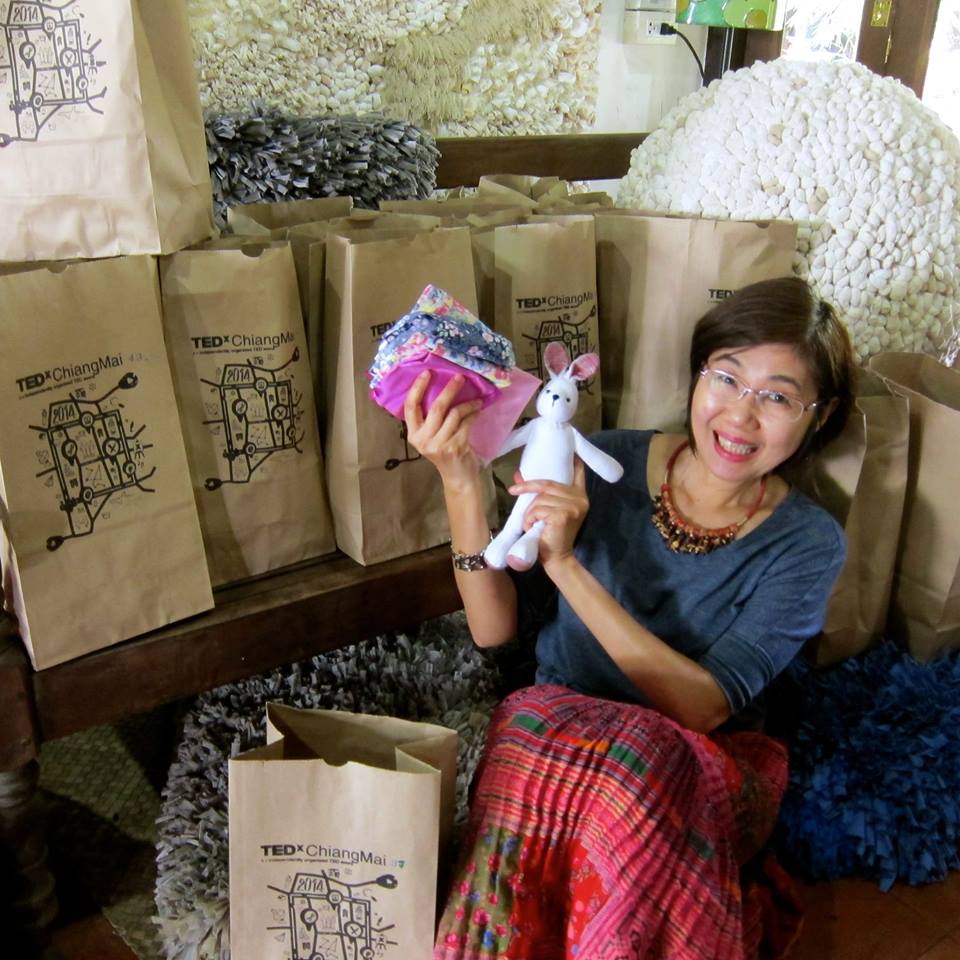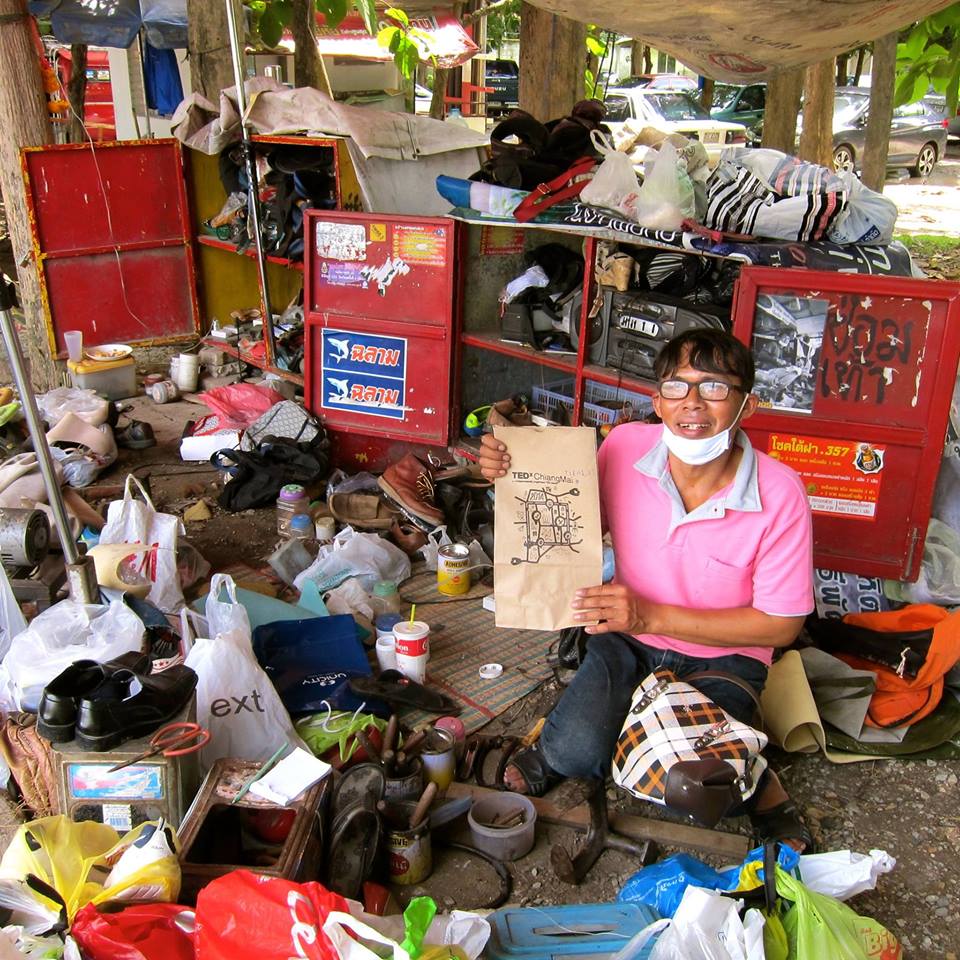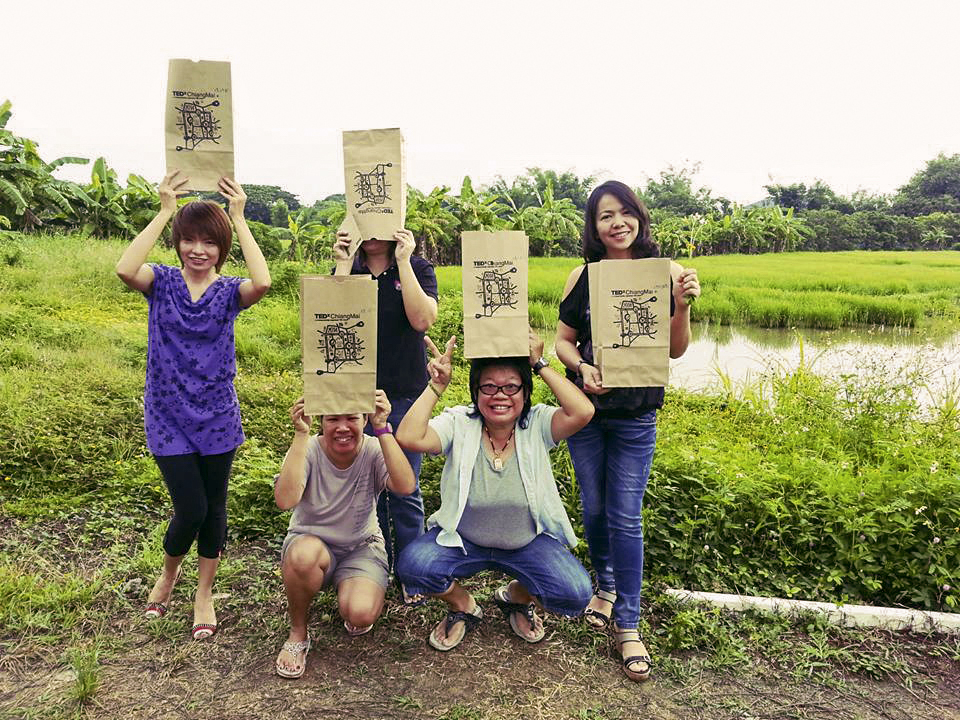 The crafting begins the day of TEDxChiangMai.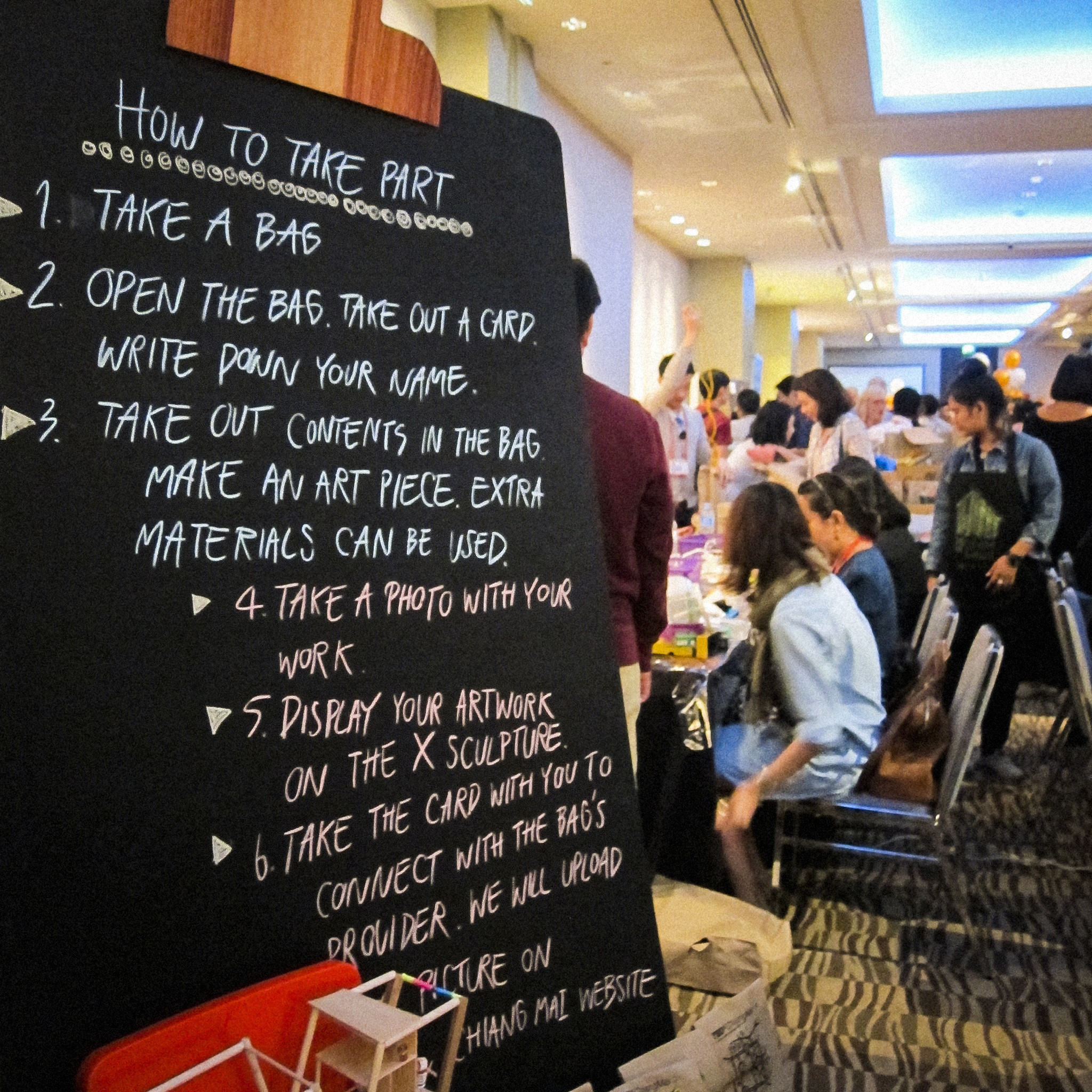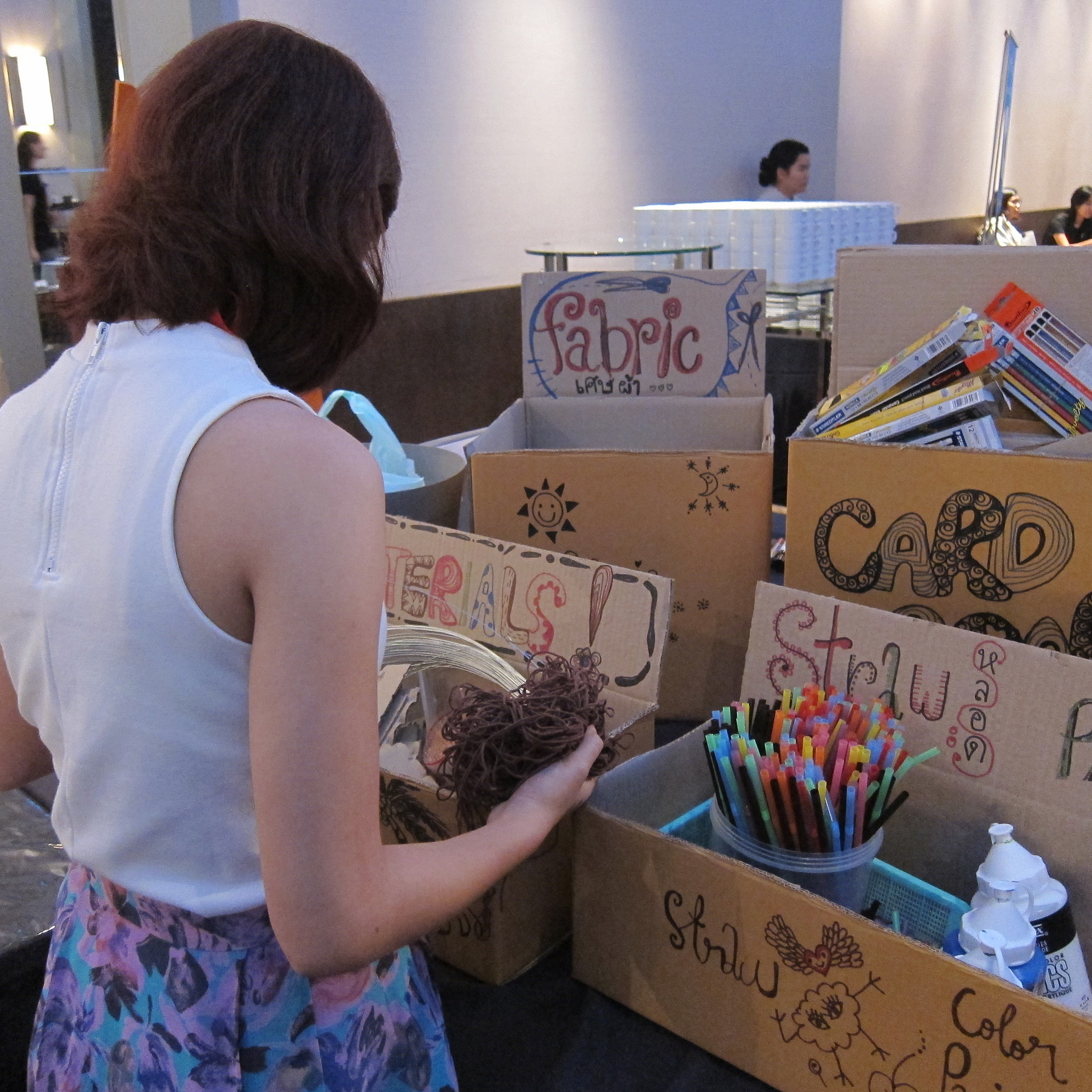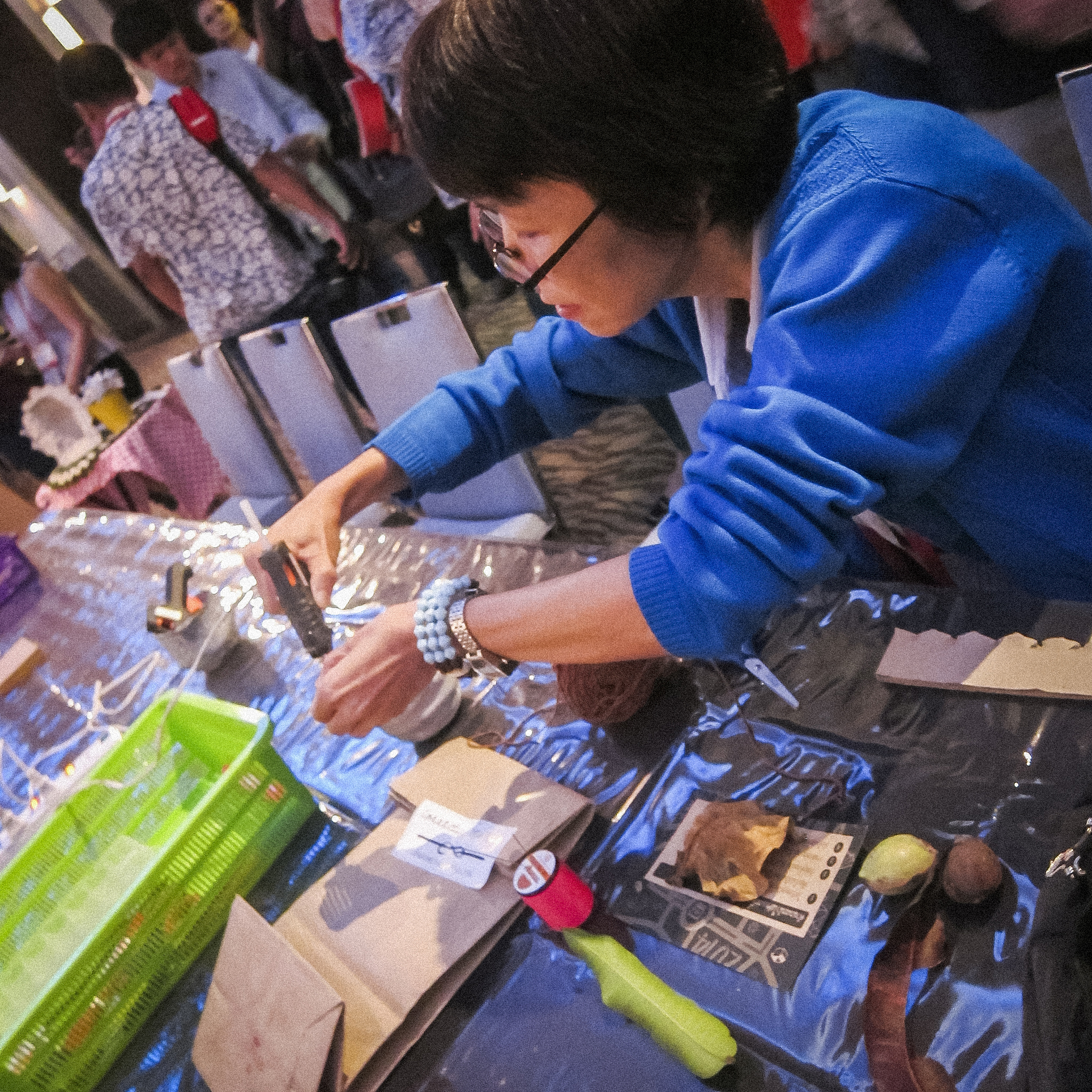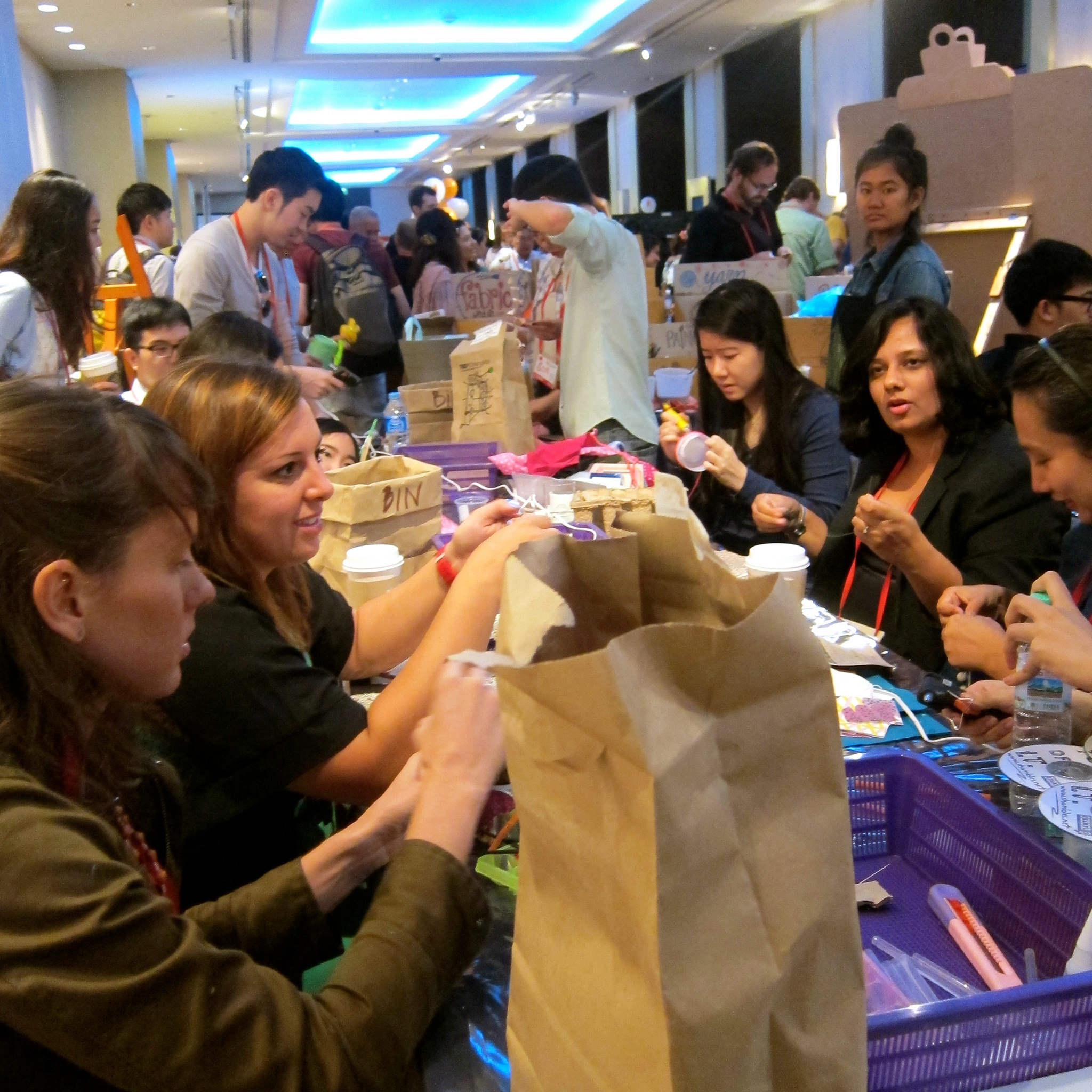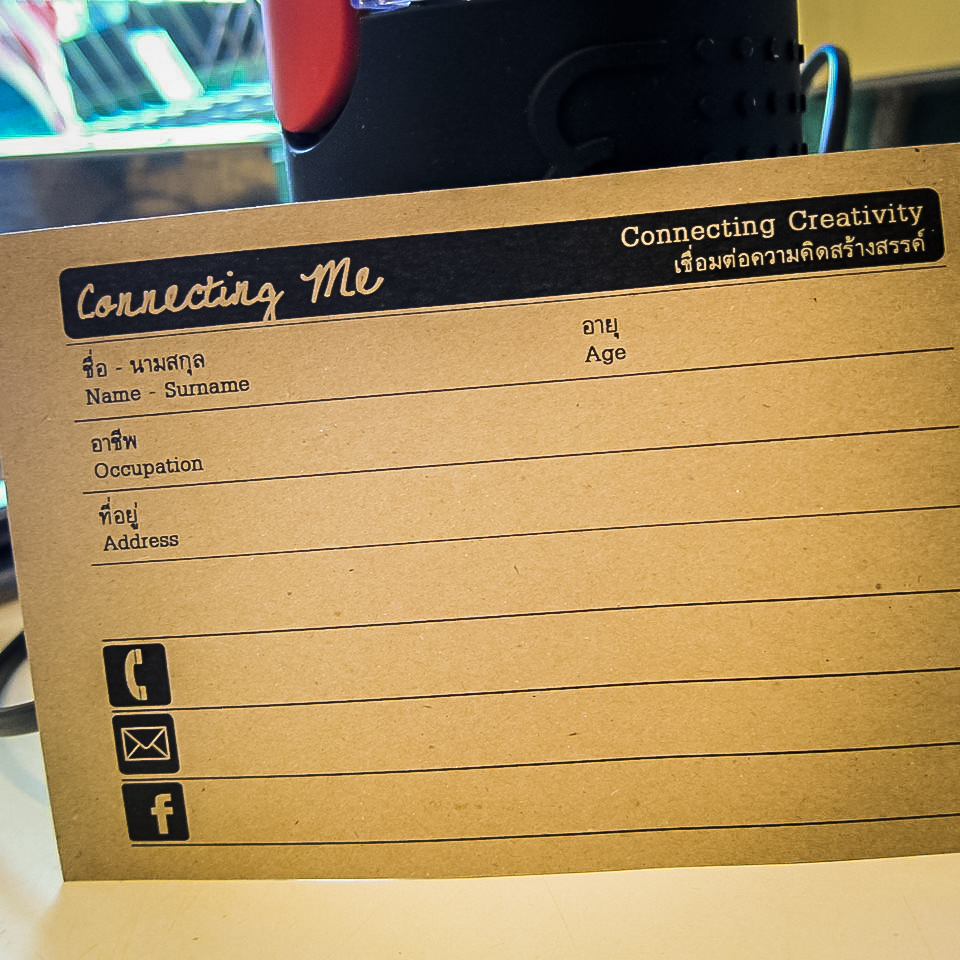 Attendees pose with their crafts.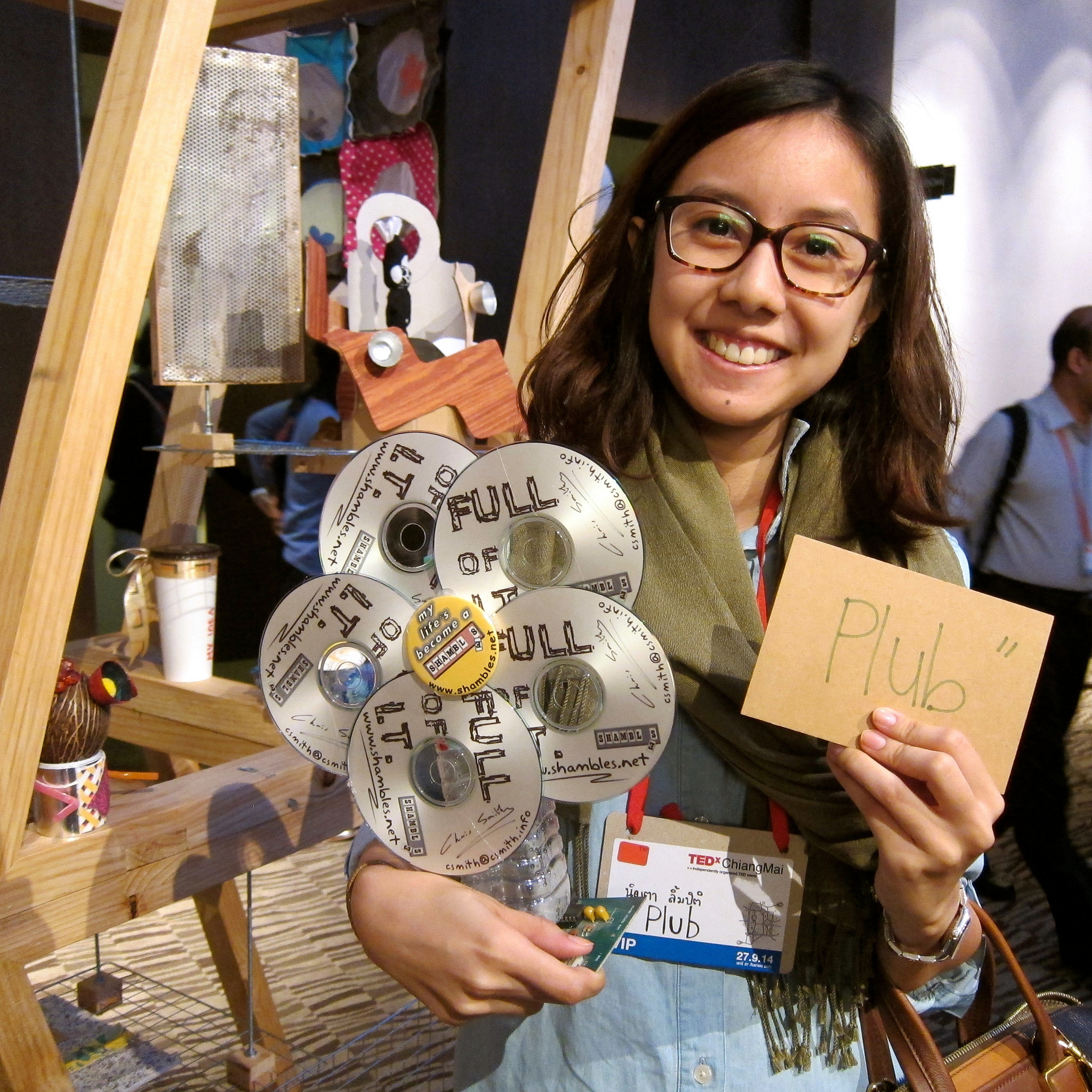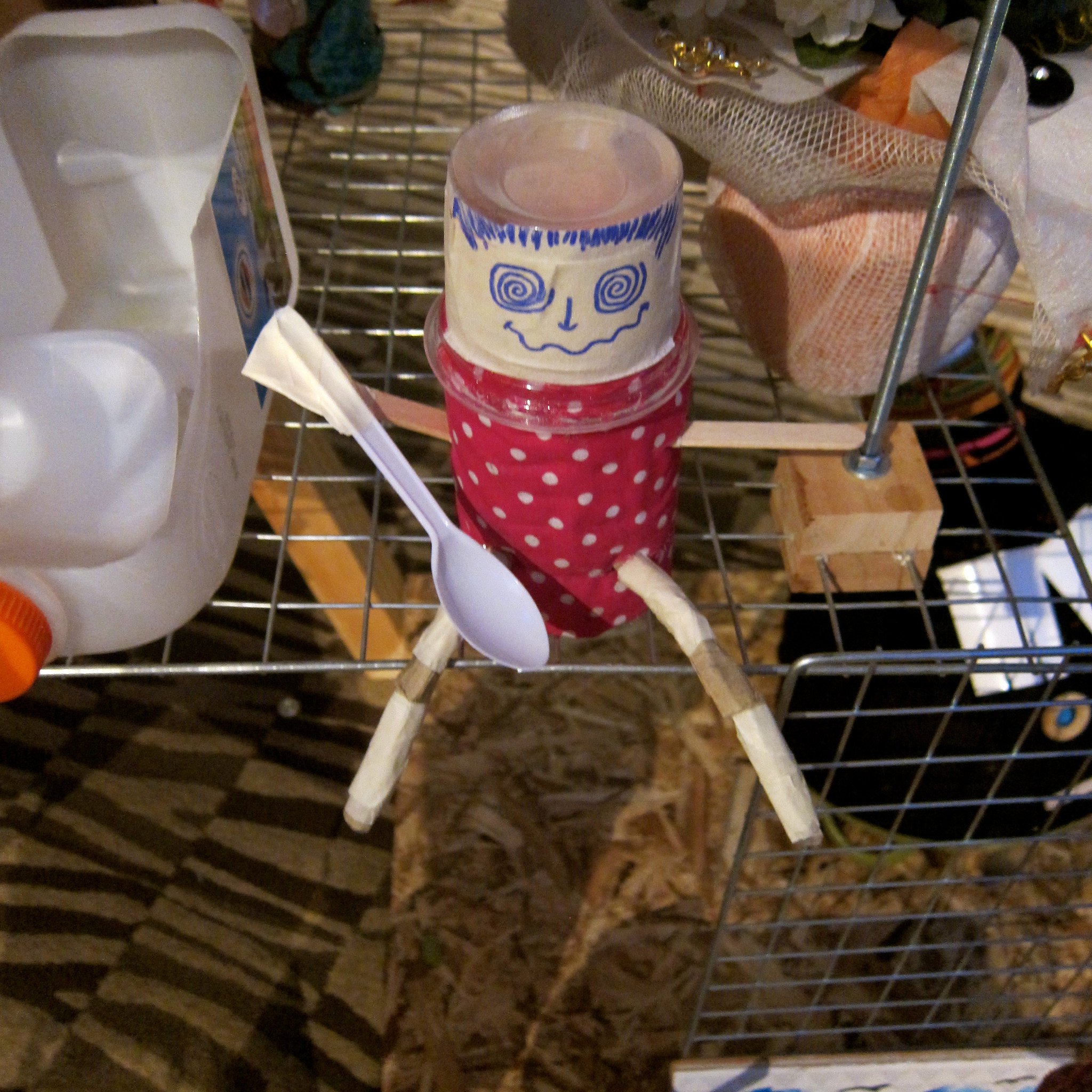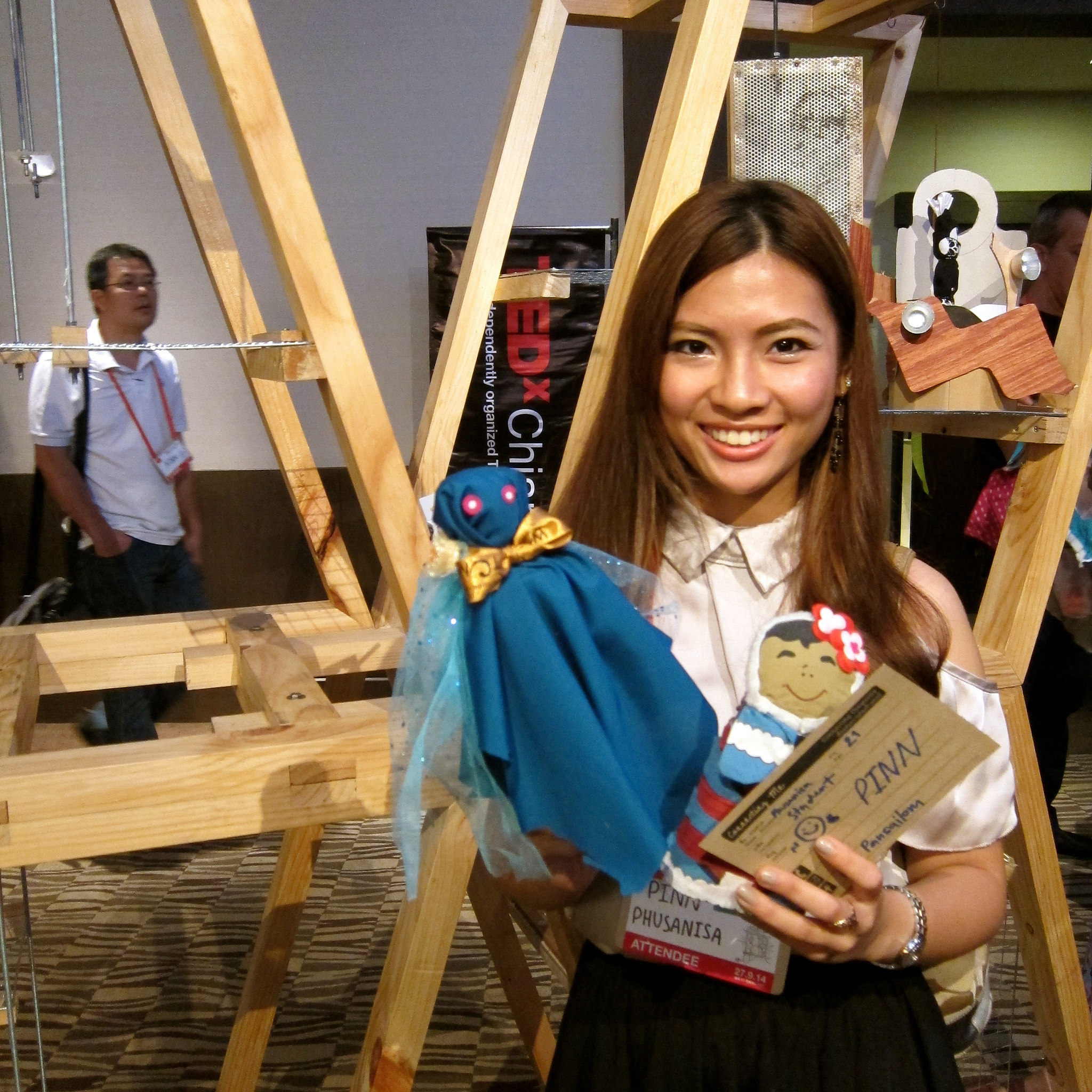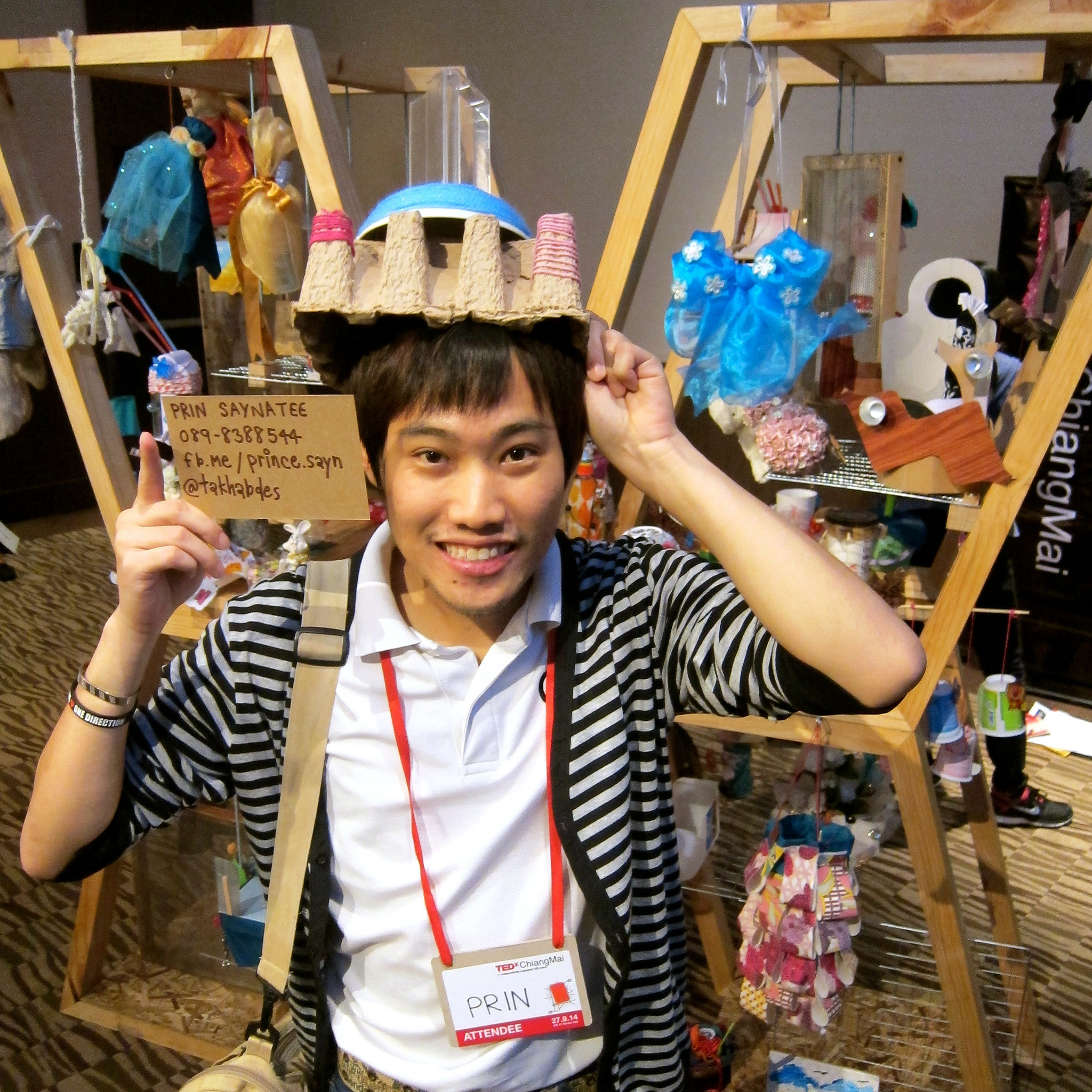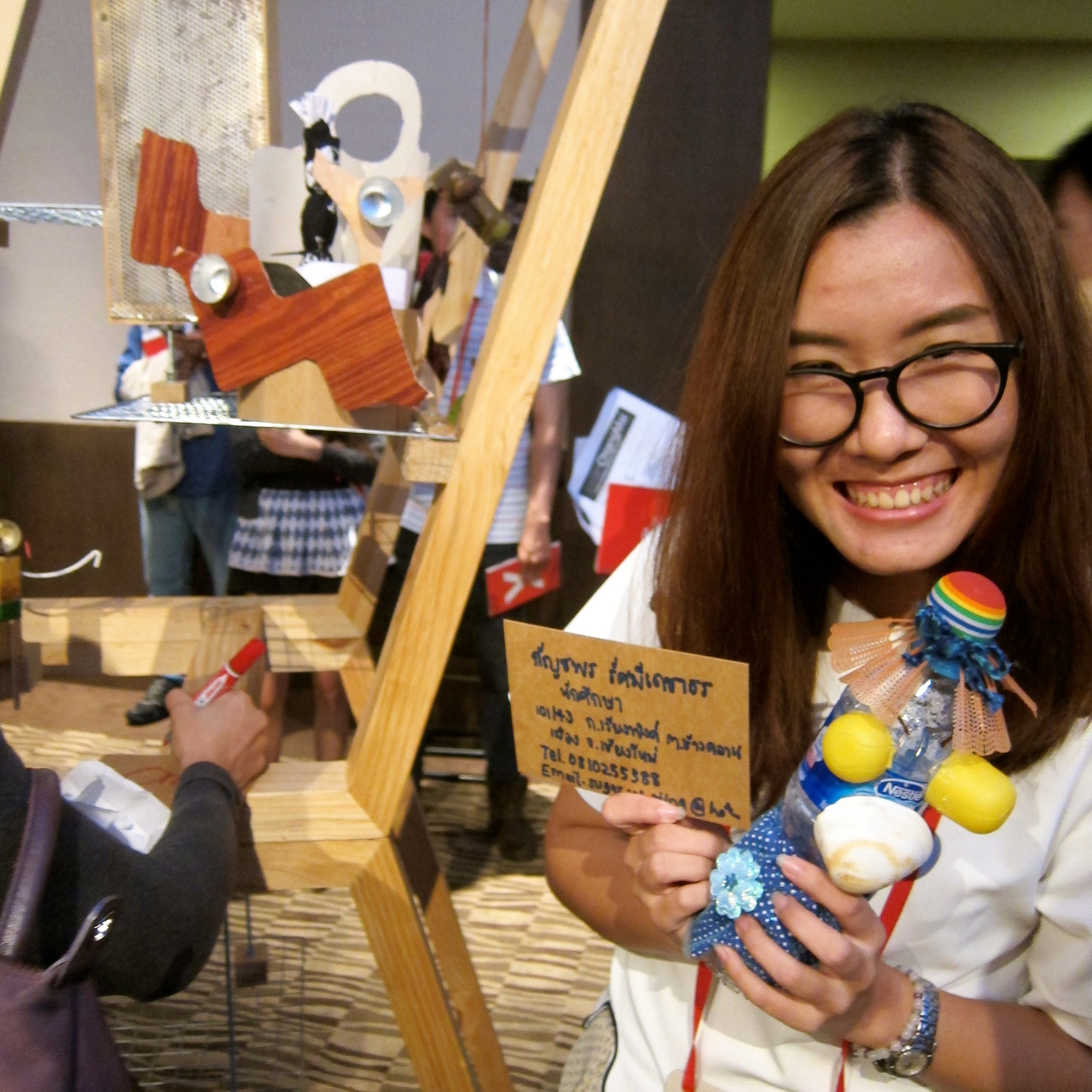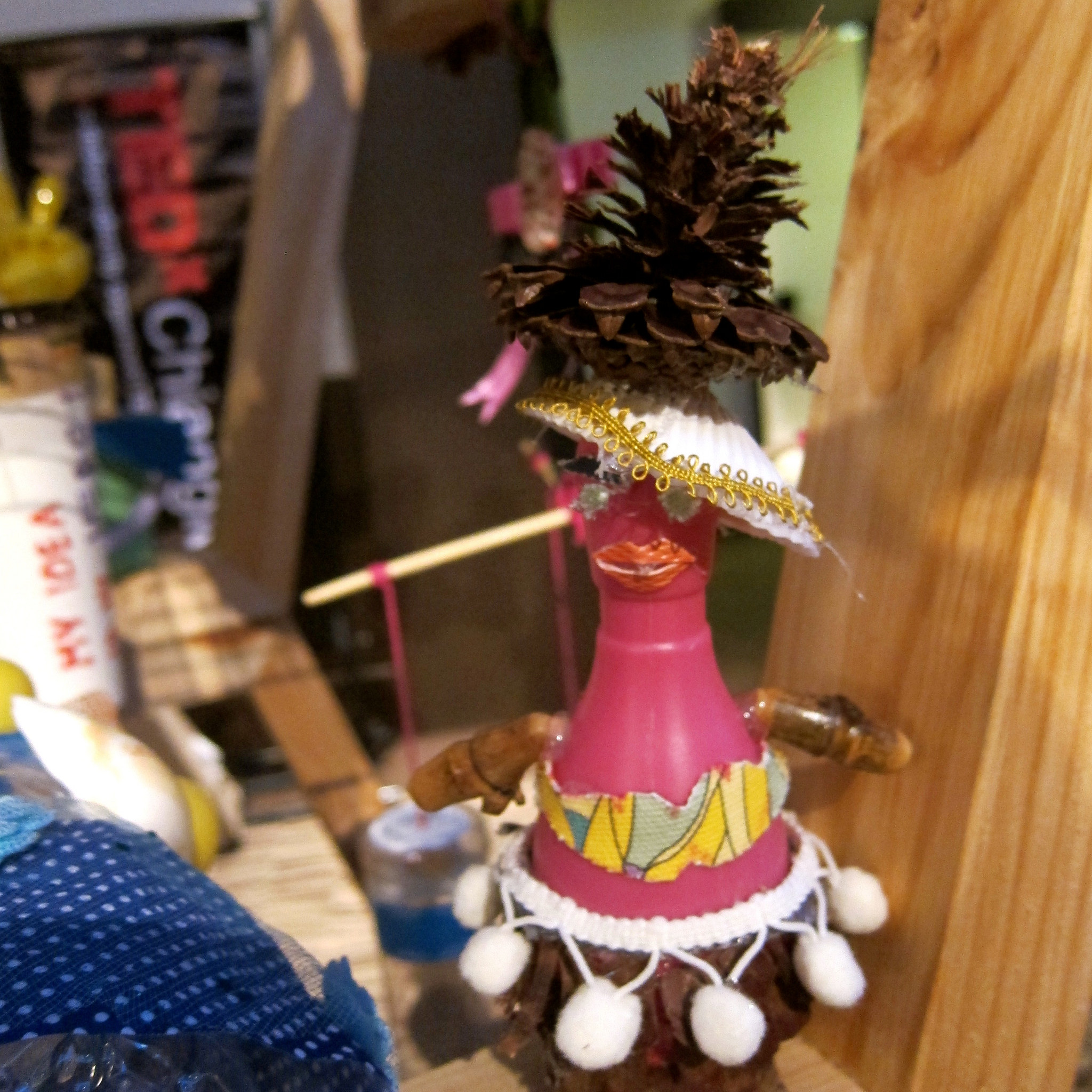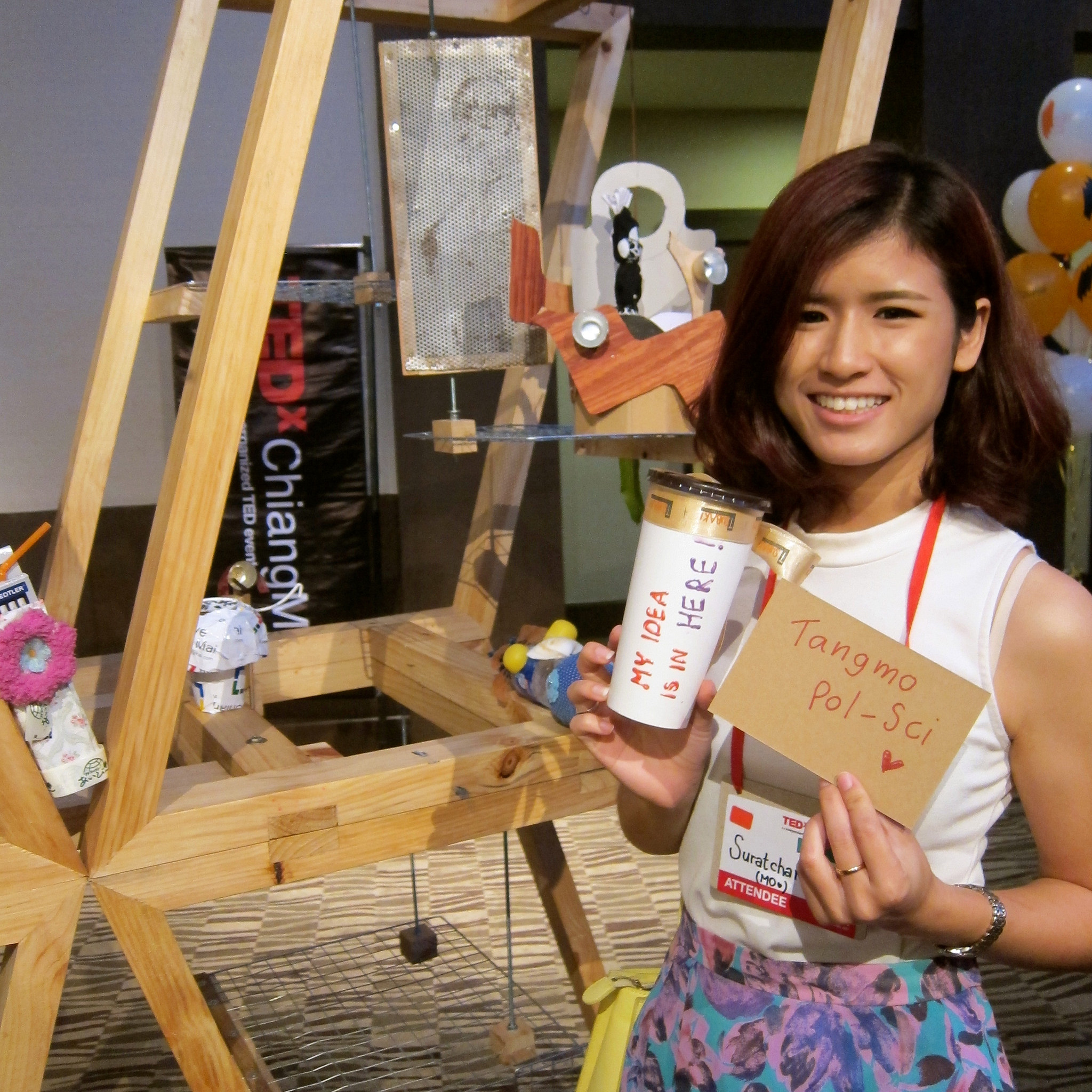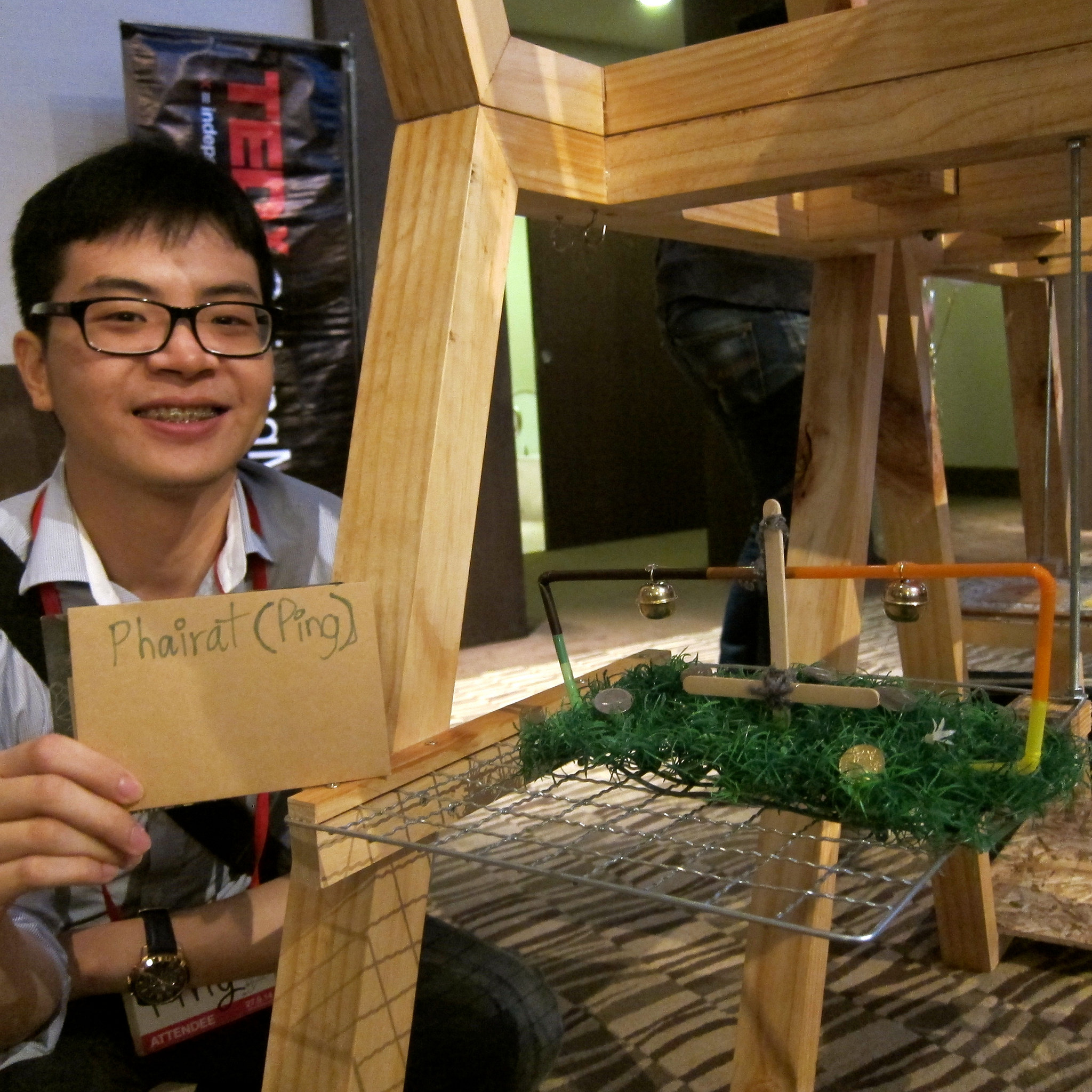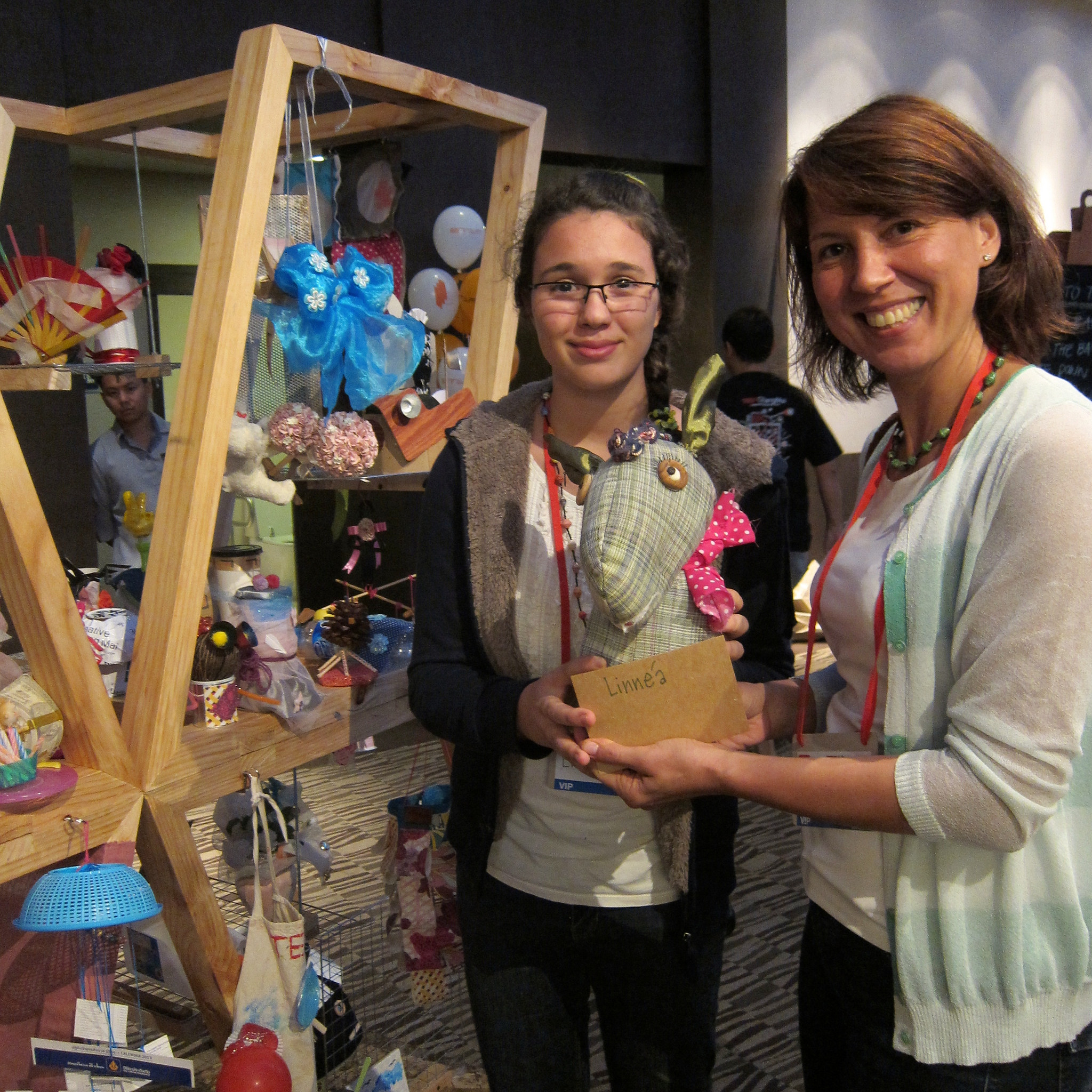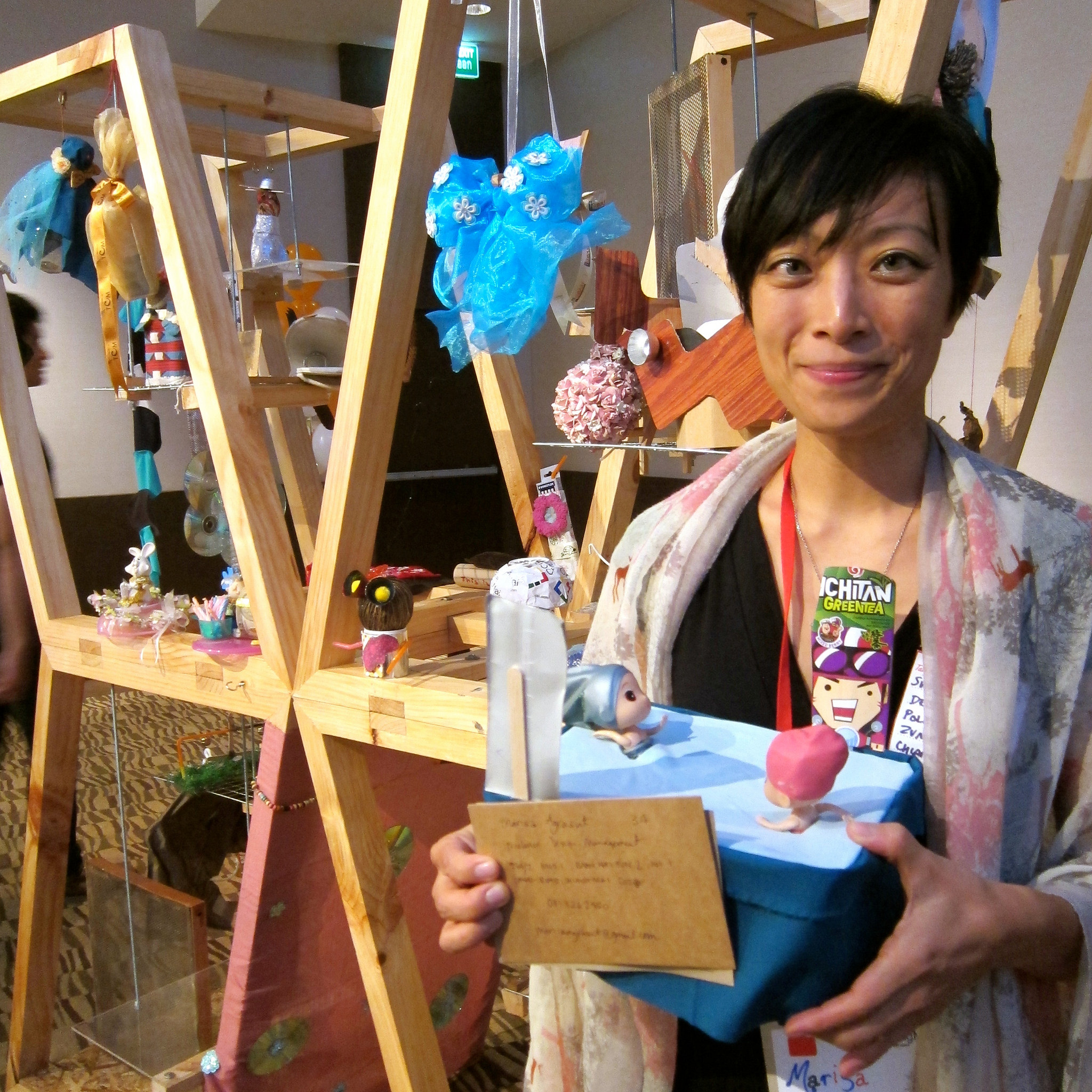 All photos courtesy of TEDxChiangMai. Find out more about this event »