The TED community has been busy as usual this week. Below, some newsy highlights.
On the ground in Baltimore. Last Monday night, Paul Lewis used Twitter's live video app, Periscope, to document the demonstrations and riots that erupted after Freddie Gray's funeral in Baltimore. In a series of videos, he interviewed residents of the city, including Donte Hickman — a pastor who had just discovered that the $16 million senior center funded by his church was on fire — and Cynthia Brooks, a local who drew a parallel to the riots of 1968. Lewis used this new technology to powerful effect to "observe a community making sense of the destruction and chaos." (Watch Paul's TED Talk, "Crowdsourcing the news.")
Film director Barbie. Who is your "sheroe?" Mattel has announced a line of dolls made in the likeness of six women honored at the Variety Power of Women Luncheon, aka "Sheroes." Among these dolls: a Barbie version of Selma director Ava DuVernay. This doll will be auctioned off to support charity. (Read our conversation with Ava.)
Keeping curiosity alive. Late last month, author Ken Robinson released a new book, Creative Schools: The Grassroots Revolution That's Changing Education. In an excerpt featured in The Washington Post, Robinson gets to the heart of the matter: "The most fundamental question is, what is education for?" Curiosity, he says, is one of humanity's most innate traits. "Keeping it alive is the key to education," he writes. (Watch Ken's TED Talk, "How schools kill creativity," our most-watched of all time.)
School lunch heroes. The first Friday in May brings with it a special holiday: School Lunch Hero Day. Founded by Jarrett J. Krosoczka as a way for kids in the U.S. to express gratitude to those who serve them lunch, students celebrate by making thank-you cards. Krosoczka shared this adorable photo of the festivities with us on Friday. (Watch Jarrett's TED Talk, "Why lunch ladies are heroes.")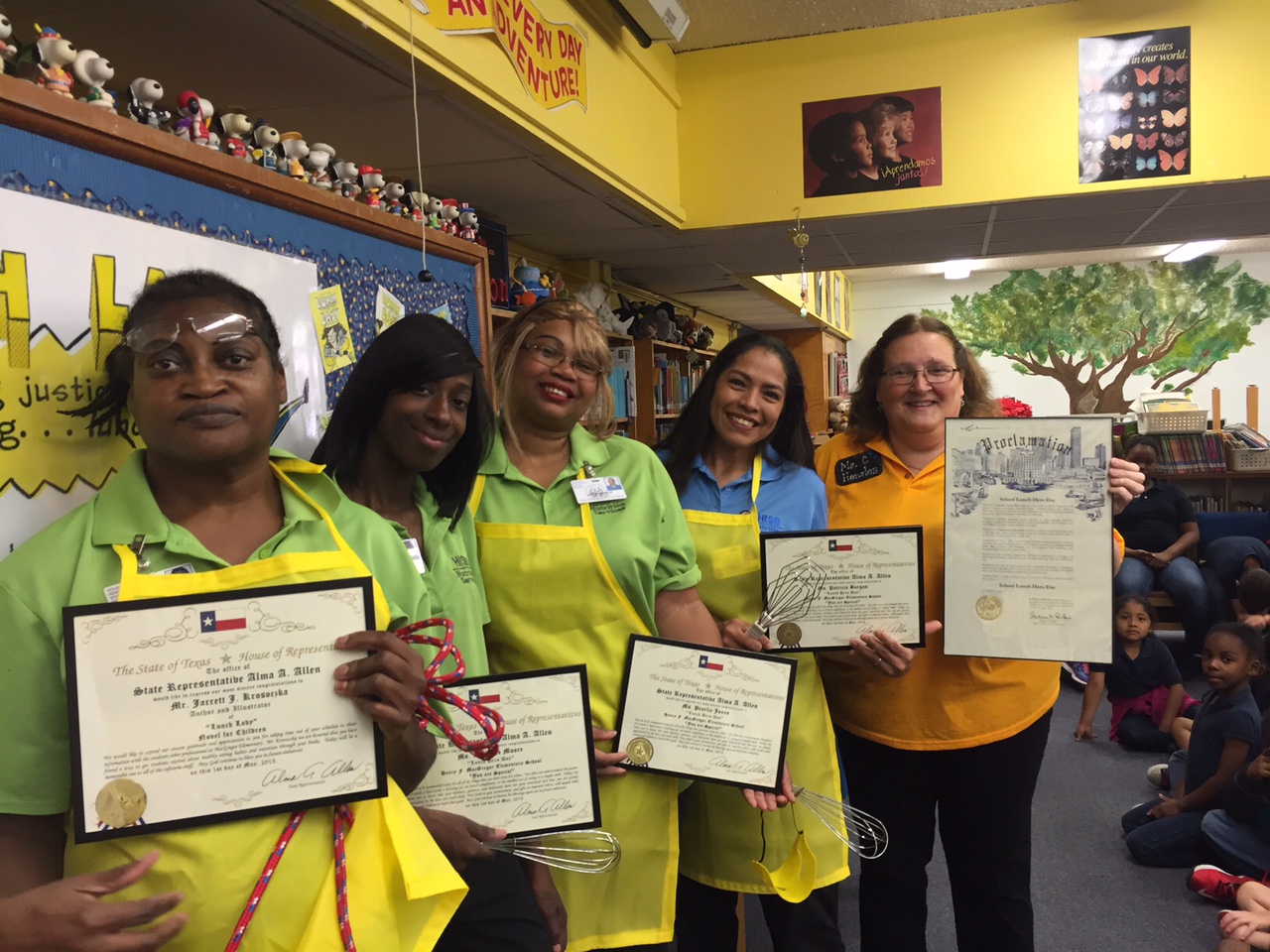 A Vanity Portrait, courtesy of Desmond Tutu and Annie Leibovitz. In the May issue of Vanity Fair, Desmond Tutu wrote a moving piece about Bryan Stevenson, explaining his reverence for the public-interest lawyer. "Justice needs champions, and Bryan Stevenson is such a champion," Tutu writes, in a piece alongside a stunning Annie Leibovitz photo of Bryan. "His courage and commitment contributed to the abolition of the death penalty for juveniles, and he is working tirelessly to end life sentences for adults convicted of crimes committed in their youth." (Watch Bryan's TED Talk, "We need to talk about an injustice.")
Life lessons from chess. "They say in chess, it takes 10 good moves to win a game, and one bad move to lose a game," says Maurice Ashley, the first African-American International Grandmaster of Chess, in the new documentary The Infectious Wisdom of Maurice Ashley. As he challenges locals to a friendly game in New York City's Union Square, Ashley shares how chess has changed him. "It's about teaching you to think right and to live right, because there are consequences to every single move you make in life," he says. (Read about Maurice's talk at TEDYouth.)
An up-and-coming ophthalmologist. TED Fellow Andrew Bastawrous made The Ophthalmologist's Power List of the Top 40 Under 40 for 2015. This year, the magazine asked "who are the young, up-and-coming individuals set to rise to the top of their field?" — rather than focusing on those who already made it. Bastawrous was a natural fit for his work on a smartphone app to bring eye exams to people in remote areas. (Watch Andrew's TED Talk, "Get your next eye exam on a smartphone.")
Have a news to share? Write us at blog@ted.com and you may see it included in this weekly round-up.