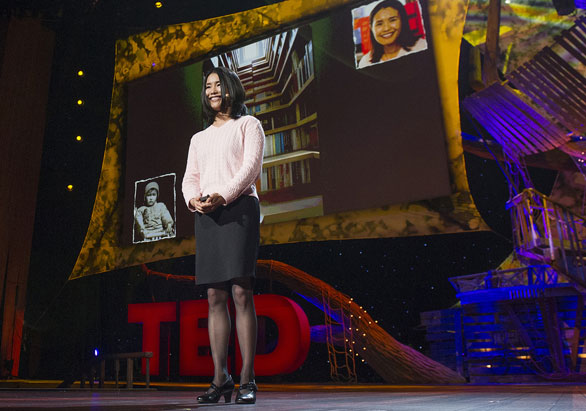 The pressure to find great gifts is on. And rather than wait in a long line to purchase yet another sweater, we ask: why not give the gift of an idea? This week, we contacted incredible speakers from 2013 and asked them to gift three people in their life with a TED Talk that will amuse, amaze or inspire them.
Below, see which talks Lisa Bu — TED's own Content Distribution Manager who gave the moving talk "How books can open your mind" at TED2013 — would like to share with the people in her life.
Want more ideas? See which talks speaker Kelly McGonigal gave as gifts »
And you can give the gift of TED, too! Share a TED Talk with someone you adore via Twitter, Instagram or Facebook using the hashtag #giveTED. We're excited to see which talks you spread.