Andrew Bastawrous dreams of a bakery in Nakuru, Kenya, that will not only make delicious treats but raise money for subsidized vision care. Robert Simpson envisions First Responders, a program to make satellite data available to citizen scientists in crisis situations, to guide aid efforts from afar. Cesar Harada wants to create larger prototypes of his highly maneuverable sailing robots, designed to collect ocean data and clean up oil spills. Ryan Holladay imagines a series of artistic pit stops along California's Highway 1.
At the end of October, Mazda will offer a grant to fund one of these four projects. Which one will it be? That is up to you. The grant will go to whichever project gets the most popular support online. Mazda is looking to celebrate — and fund — people who are challenging conventions to make things better.
Which project should you vote for? Read more about these four iconoclasts and their big ideas below.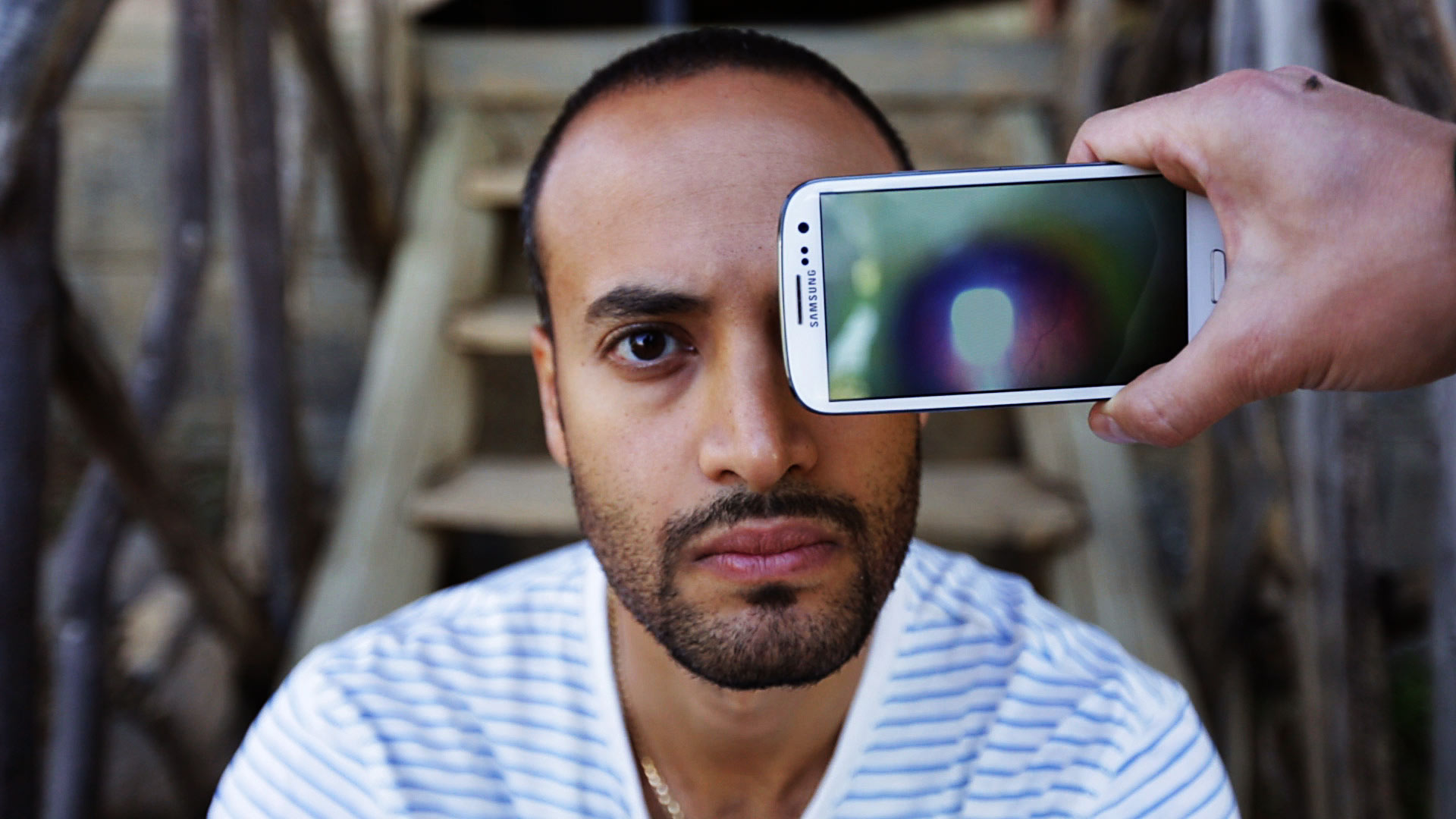 Get to know: Eye surgeon Andrew Bastawrous
The Cliffs notes: Andrew Bastawrous is a TED2014 Fellow who created a smartphone eye exam app, PEEK, to reach people in Kenya who otherwise wouldn't visit a doctor.
Inspiring quote: "In Kenya, 4 out of every 5 people who are blind don't need to be."
His new project: The Ujima Bakery, a social enterprise bakery that will employ locals in Nakuru, Kenya. It will offer up healthy foods, and proceeds help support free eye care in Nakuru.
What winning this grant would mean for his project: "This grant would help us accelerate the growth of the Ujima Bakery, which will generate profits to subsidize eye care to those in the area who cannot afford it. The grant will also be used to support St. Mary's Hospital, where so many of our patients have received excellent care. This support may be in the form of a vehicle to enable more patients to be picked up, or funding towards their ongoing program until the bakery is generating sufficient funds for long-term sustainability. The grant would also enable us to start getting PEEK out there to those who need it most."
Watch his TED Talk: Get your next eye exam on a smartphone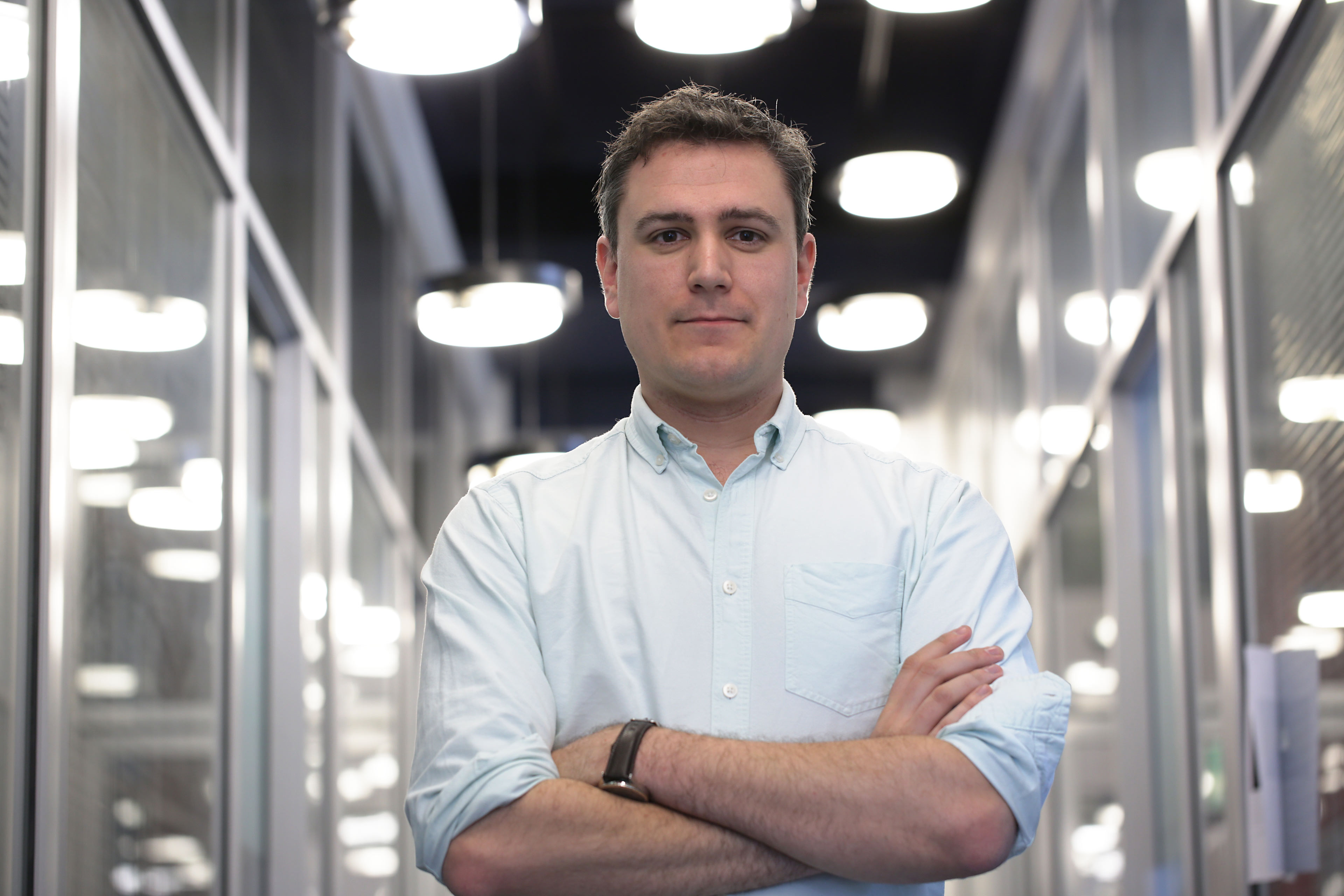 Get to know: Science crowdsourcer Robert Simpson
The Cliffs notes: Robert is a TED2014 Fellow who has created a way for everyday folks to contribute to science through the online platform Zooniverse. So far, users have discovered a galaxy and contributed to breast cancer research.
Inspiring quote: "The excitement that I feel as an astronomer when I discover something — I get to convey that to people who discovered for it for themselves."
His new project: First Responders, which would make aerial photography data available to citizen scientists during disasters in real-time, so they can offer from-the-air help to first responders.
What winning this grant would mean for his project: "At the Zooniverse, we want to get into the humanitarian space and try to put our crowdsourcing platform to use to more directly help people. Imagine if, as well as donating money, people could give their time and brain power to help spot people in trouble, find access routes, or map other data crucial for the people on the ground. We'd love to make that happen, and the grant would kickstart those efforts."
Read his TED profile: You found a planet!: Accelerating discovery at Zooniverse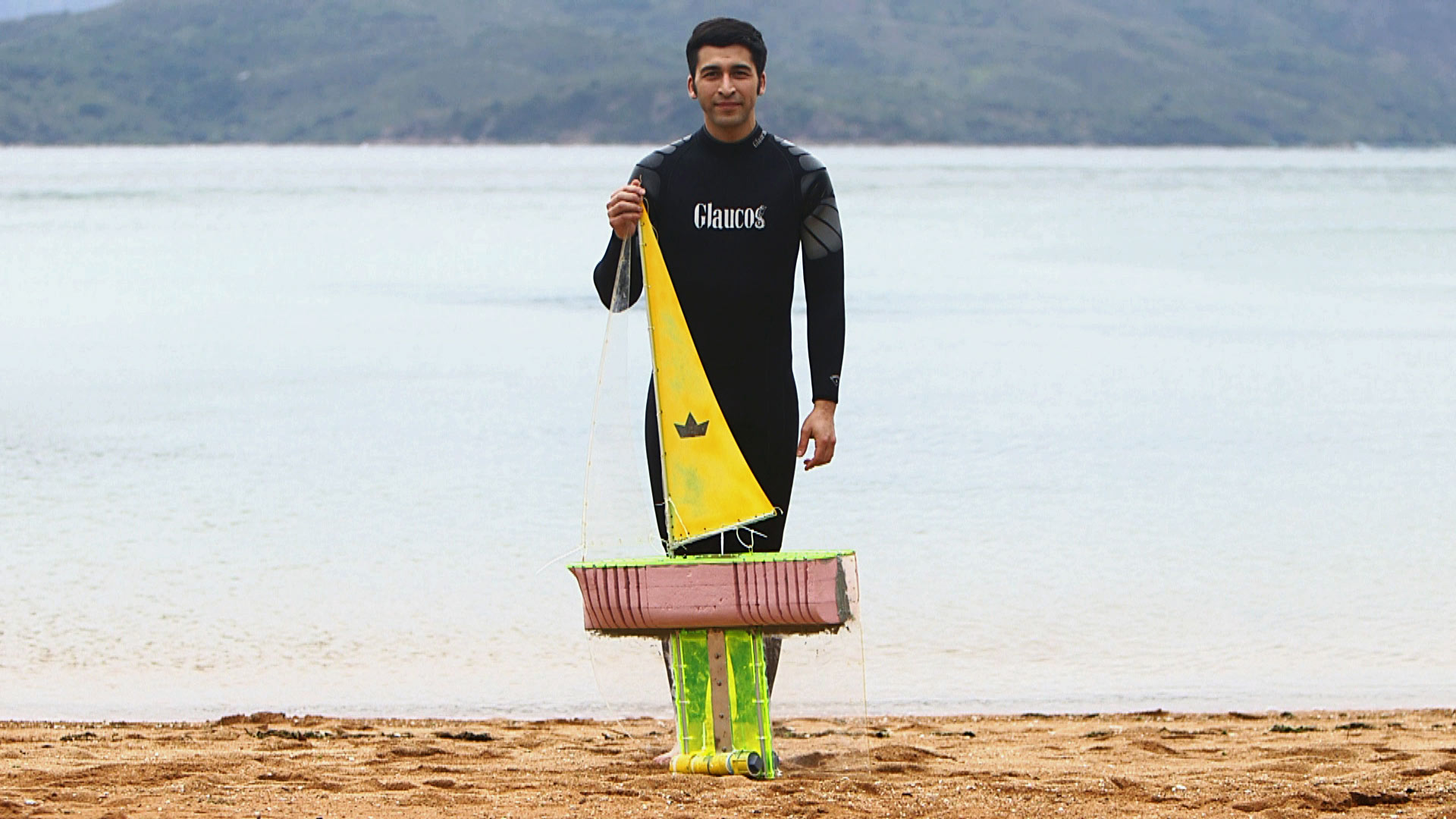 Get to know: Environmental inventor Cesar Harada
The Cliffs notes: Cesar is a TED Senior Fellow who created Protei, a sailing robot with open-source technology designed for efficient cleanup of oil and plastics from the sea. He looks for ways to use natural ocean phenomenon, like currents and wind, to curb disasters.
Inspiring quote: "The crazy person to me is the person who doesn't take risks, who denies their own capacity to influence change in the world."
His new project: So far, Protei prototypes have been small, autonomous vehicles about a meter long. Harada would like to make larger versions, to make the technology big enough for the open ocean and to see what happens when sailors and surfers are able to control its movement.
What winning this grant would mean for his project: "This grant would change everything for us. We would be able to build and operate a two-person boat and create larger autonomous sailing robots. It would also allow us to do more mapping around Fukushima, where the power plant exploded in 2011 about 100 kilometers away from my family. This is not a Japanese problem—it is a global problem. There will be more nuclear accidents in the future, and we need to be ready. For me, this is emotional because Mazda has its headquarters in Hiroshima. It's a company built on the ashes of the nuclear bomb, a symbol of Japanese courage and vitality. Japan is now in a similar situation. To have Mazda support our work in healing the ocean, in helping the Tohoku region, in contributing to Japan rising from its ashes again—that would be a tremendous honor."
Watch his TED Talk: A novel idea for cleaning up oil spills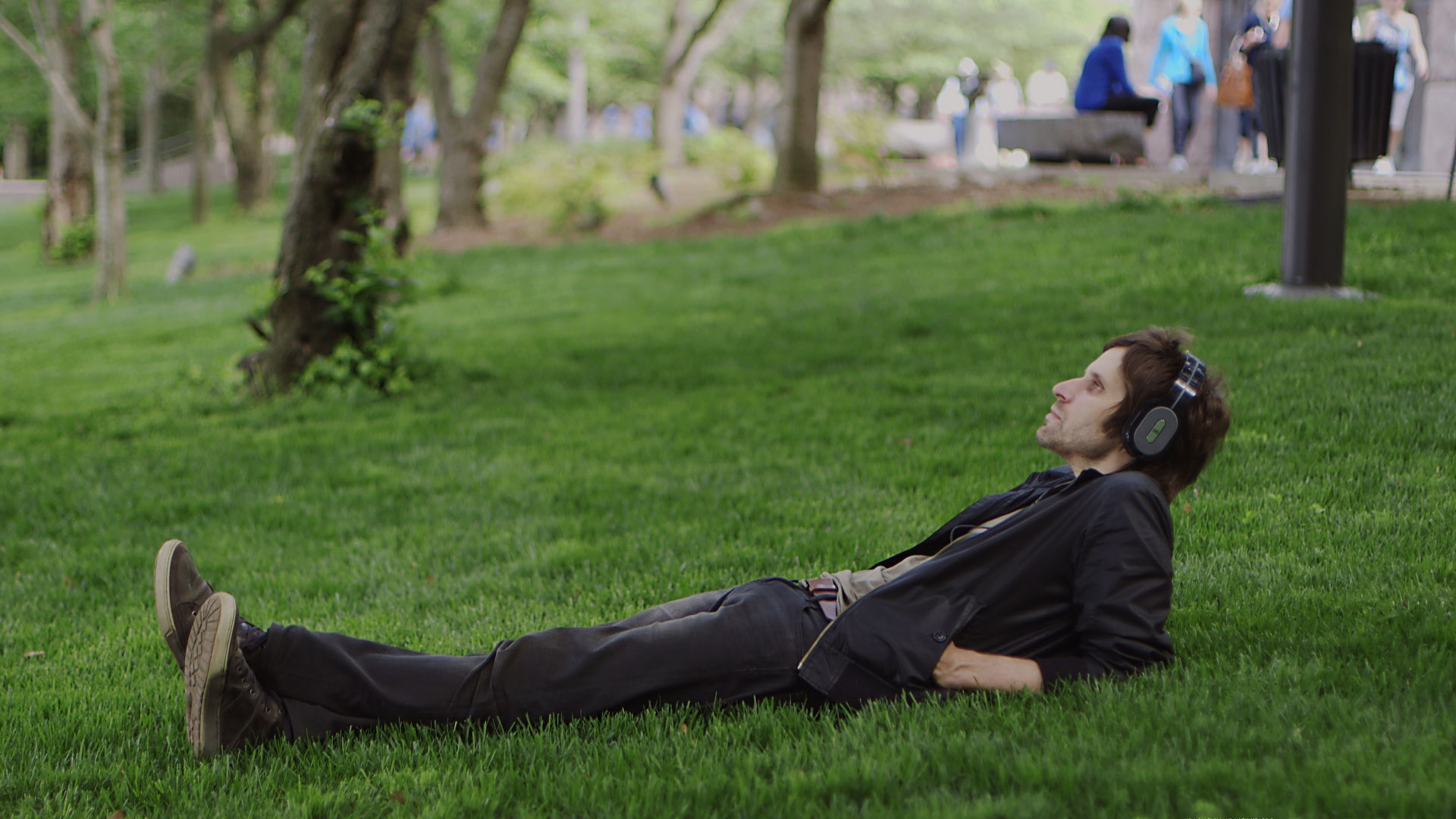 Get to know: Musical artist Ryan Holladay
The Cliffs notes: Ryan Holladay is a TED2013 Fellow who creates site-specific sound installations. With his partner Hays Holladay, he's composed pieces activated by the National Mall in Washington, DC, and by Central Park in New York City.
Inspiring quote: "Think of this as a choose-your-own-adventure of an album."
His new project: Holladay would like to create his largest location-aware album to date, one that spans the entirety of Highway 1 on the Pacific coast of the US. By teaming up with painters and designers, he wants to create a series of artistic pit stops along this famous road.
What winning this grant would mean for his project: "This grant would give us the ability to go further with our technology than we have in the past. Our projects have been a labor of love, and we've released all of them for free. Having no revenue from the apps posed a problem for us, as we weren't able to update them as frequently as we would have liked. It has limited our ability to make the audio engine as robust as we know it could be. We've been so inspired by this beautiful stretch of highway along the Pacific coast, and we would love the opportunity to execute this concept of location-specific audio on a larger scale than we've done before and recruit other artists that we've always wanted to work with to help."
Watch his TED Talk: To hear this music, you have to be there. Literally.