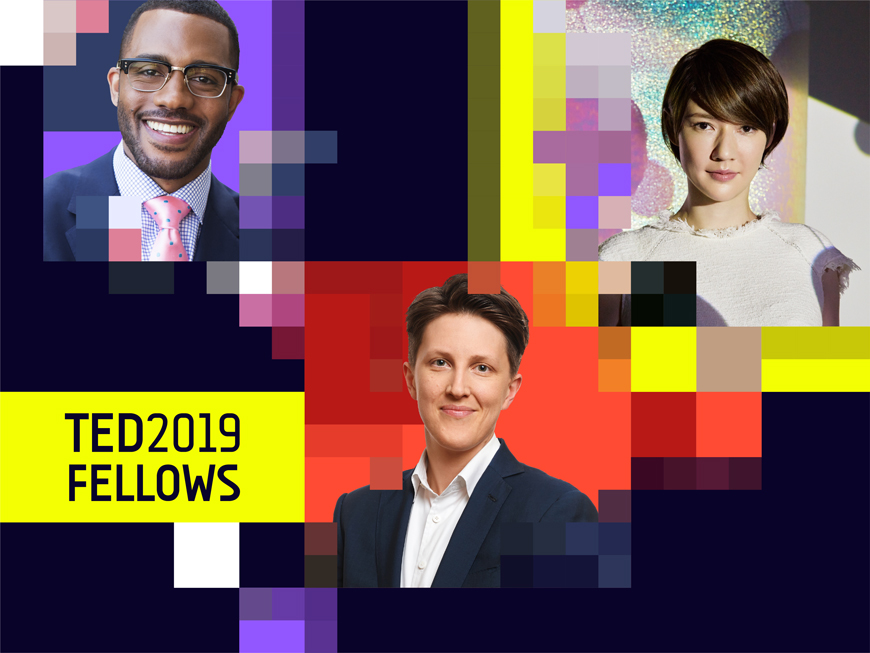 The TED Fellows program turns 10 in 2019 — and to mark this important milestone, we're excited to kick off the year of celebration by announcing the impressive new group of TED2019 Fellows and Senior Fellows! This year's TED Fellows class represents 12 countries across four continents; they're leaders in their fields — ranging from astrodynamics to policing to conservation and beyond — and they're looking for new ways to collaborate and address today's most complex challenges.
The TED Fellows program supports extraordinary, iconoclastic individuals at work on world-changing projects, providing them with access to the global TED platform and community, as well as new tools and resources to amplify their remarkable vision. The TED Fellows program now includes 472 Fellows who work across 96 countries, forming a powerful, far-reaching network of artists, scientists, doctors, activists, entrepreneurs, inventors, journalists and beyond, each dedicated to making our world better and more equitable. Read more about their visionary work on the TED Fellows blog.

Below, meet the group of Fellows and Senior Fellows who will join us at TED2019, April 15-19, in Vancouver, BC, Canada.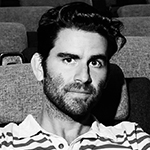 Alexis Gambis (USA | France)
Filmmaker + biologist
Filmmaker and biologist creating films that merge scientific data with narrative in an effort to make stories of science more human and accessible.
---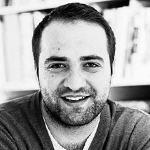 Ali Al-Ibrahim (Syria | Sweden)
Investigative journalist
Journalist reporting on the front lines of the Syrian conflict and creating films about the daily struggles of Syrians.
---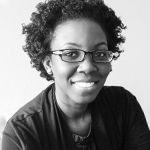 Amma Ghartey-Tagoe Kootin (USA)
Scholar + artist
Scholar and artist working across academia and the entertainment industry to transform archival material about black identity into theatrical performances.
---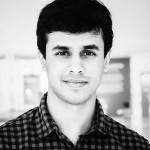 Arnav Kapur (USA | India)
Technologist
Inventor creating wearable AI devices that augment human cognition and give voice to those who have lost their ability to speak.
---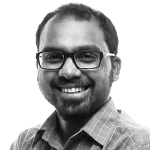 Ashwin Naidu (USA | India)
Fishing cat conservationist
Conservationist and co-founder of Fishing Cat Conservancy, a nonprofit dedicated to protecting fishing cats and their endangered mangrove habitat.
---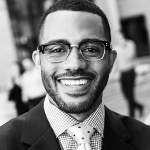 Brandon Anderson (USA)
Data entrepreneur
Human rights activist and founder of Raheem AI, a tech nonprofit working to end police violence through data collection, storytelling and community organizing.
---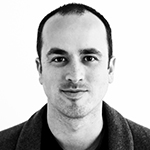 Brandon Clifford (USA)
Ancient technology architect
Architectural designer and co-founder of Matter Design, an interdisciplinary design studio that uses the technology of ancient civilizations to solve contemporary problems.
---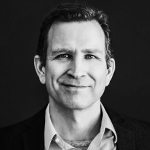 Bruce Friedrich (USA)
Food innovator
Founder of the Good Food Institute, an organization supporting the creation of plant and cell-based meat for a more healthy and sustainable food system.
---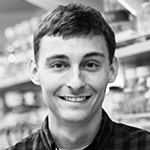 Christopher Bahl (USA)
Protein designer
Molecular engineer using computational design to develop new protein drugs that combat infectious disease.
---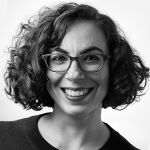 Erika Hamden (USA)
Astrophysicist
Astrophysicist developing telescopes and new ultraviolet detection technologies to improve our ability to observe distant galaxies.
---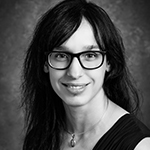 Federica Bianco (USA | Italy)
Urban astrophysicist
Astrophysicist using an interdisciplinary approach to study stellar explosions and help build resilient cities by applying astronomical data processing techniques to urban science.
---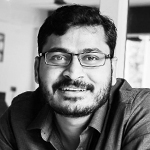 Gangadhar Patil (India)
Journalism entrepreneur
Journalist and founder of 101Reporters, an innovative platform connecting grassroots journalists with international publishers to spotlight rural reporting.
---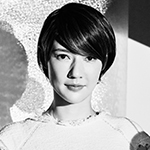 Hiromi Ozaki (Japan | UK)
Artist
Artist creating music, film and multimedia installations that explore the social and ethical implications of emerging technologies.
---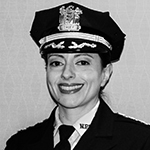 Ivonne Roman (USA)
Police captain
Police captain and co-founder of the Women's Leadership Academy, an organization working to increase the recruitment and retention of women in policing.
---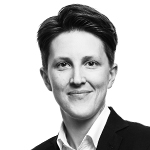 Jess Kutch (USA)
Labor entrepreneur
Co-founder of Coworker.org, a labor organization for the 21st century helping workers solve problems and advance change through an open online platform.
---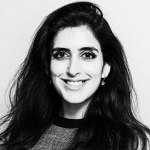 Leila Pirhaji (Iran | USA)
Biotech entrepreneur
Computational biologist and founder of ReviveMed, a biotech company pioneering the use of artificial intelligence for drug discovery and treatment of metabolic diseases.
---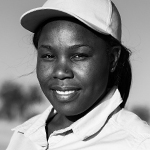 Moreangels Mbizah (Zimbabwe)
Lion conservationist
Conservation biologist developing innovative community-based conservation methods to protect lions and their habitat.
---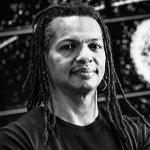 Moriba Jah (USA)
Space environmentalist
Astrodynamicist tracking and monitoring satellites and space garbage to make outer space safe, secure and sustainable for future generations.
---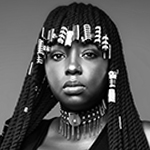 Muthoni Drummer Queen (Kenya)
Musician
Musician and cultural entrepreneur fusing traditional drum patterns and modern styles such as hip-hop and reggae to create the sound of "African cool."
---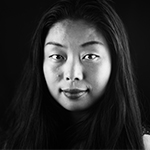 Nanfu Wang (China | USA)
Documentary filmmaker
Documentary filmmaker uncovering stories of human rights and untold histories in China through a characteristic immersive approach.
---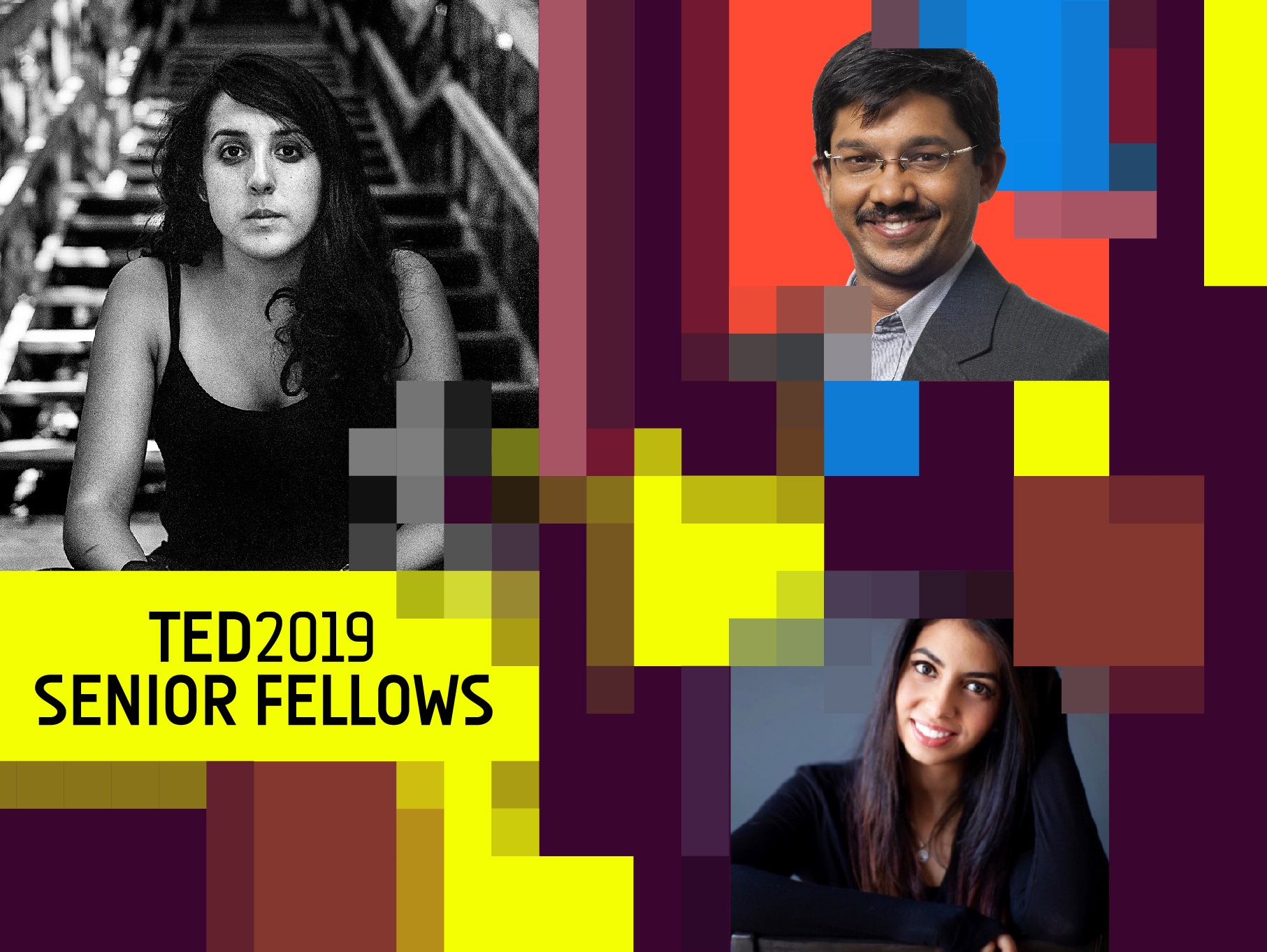 TED2019 Senior Fellows
Senior Fellows embody the spirit of the TED Fellows program. They attend four additional TED events, mentor new Fellows and continue to share their remarkable work with the TED community.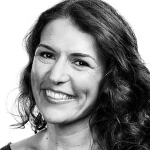 Adital Ela (Israel)
Sustainable materials designer
Entrepreneur developing sustainable materials and construction methods that mimic natural processes and minimize environmental impact.
---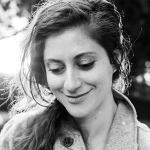 Anita Doron (Canada | Hungary)
Filmmaker
Filmmaker who wrote The Breadwinner, an Oscar-nominated coming-of-age story set in Taliban-controlled Afghanistan.
---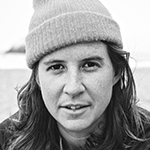 Constance Hockaday (USA)
Artist
Artist creating experiential performances on public waterways that examine issues surrounding public space, political voice and belonging.
---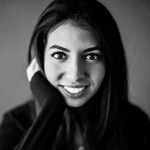 Eman Mohammed (USA | Palestine)
Photojournalist
Photojournalist documenting contemporary issues, including race relations and immigration, often through a characteristic long-form approach.
---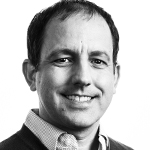 Erine Gray (USA)
Social services entrepreneur
Software developer and founder of Aunt Bertha, a platform helping people access social services such as food banks, health care, housing and educational programs.
---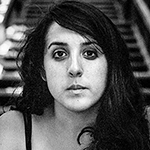 Kiana Hayeri (Canada | Iran)
Documentary photographer
Documentary photographer exploring complex topics such as migration, adolescence and sexuality in marginalized communities.
---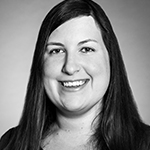 Lauren Sallan (USA)
Paleobiologist
Paleobiologist using the vast fossil record as a deep time database to explore how mass extinctions, environmental change and shifting ecologies impact biodiversity.
---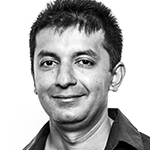 Pratik Shah (USA | India)
Health technologist
Scientist developing new artificial intelligence technologies for antibiotic discovery, faster clinical trials and tools to help doctors better diagnose patients.
---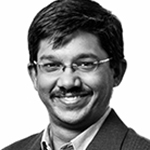 Premesh Chandran (Malaysia)
Journalism entrepreneur
Cofounder and CEO of Malaysiakini.com, the most popular independent online news organization in Malaysia, which is working to create meaningful political change.
---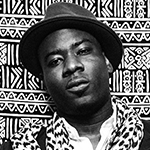 Samuel "Blitz the Ambassador" Bazawule (USA | Ghana)
Musician + filmmaker
Hip-hop artist and filmmaker telling stories of the polyphonic African diaspora.