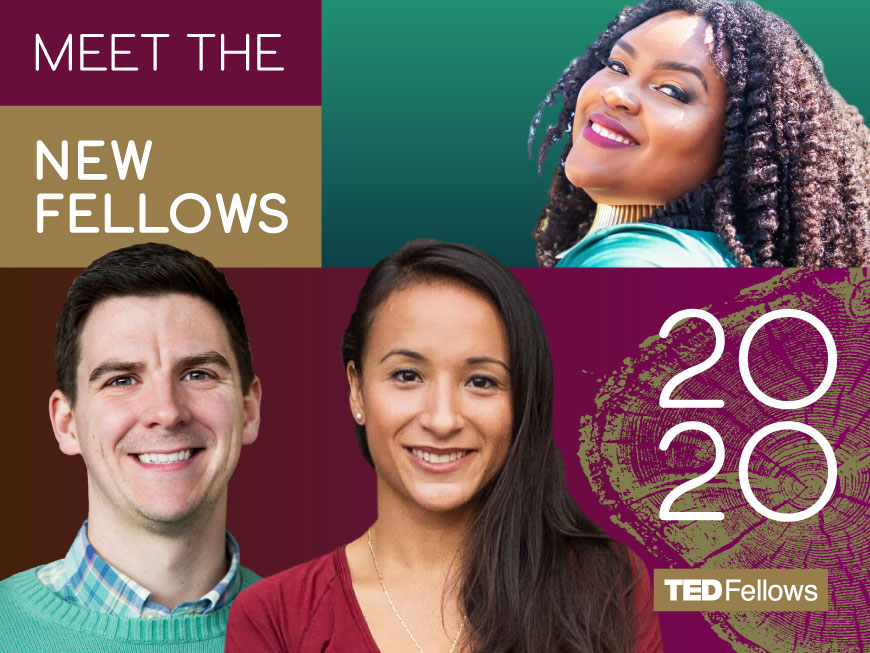 The TED Fellows program is excited to announce the new group of TED2020 Fellows and Senior Fellows! This year's class represents 13 countries across four continents, and they're making strides in an impressive range of fields — from astrobiology and ethnomusicology to maternal healthcare and beyond. This group is taking a hard look at the world's most pressing issues and offering bold, fresh ideas to create meaningful impact.
The TED Fellows program supports extraordinary, iconoclastic individuals at work on world-changing projects, providing them with access to the global TED platform and community, as well as new tools and resources to amplify their remarkable vision. The TED Fellows program now includes 492 Fellows who work across 99 countries, forming a powerful, far-reaching network of artists, scientists, activists, architects, entrepreneurs, journalists and more, each dedicated to making our world better and more equitable.
Below, meet the group of Fellows and Senior Fellows who will join us at TED2020, April 20-24, in Vancouver, BC, Canada.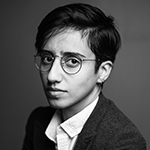 Zahra Al-Mahdi
Multimedia artist (Kuwait)
Artist using satire, dark humor and tactile collage techniques to reveal the unintended impacts humans have on their societies and ecosystems.
---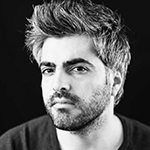 Feras Fayyad
Documentary filmmaker (Syria | Germany | Denmark)
Filmmaker documenting the lives of his fellow Syrian citizens as they struggle to survive and save their neighbors.
---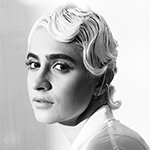 Madame Gandhi
Activist (US)
Electronic musician and gender-rights advocate blurring the boundaries between art, performance and activism.
---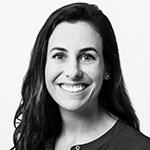 Kathy Hannun
Geothermal entrepreneur (US)
Cofounder of Dandelion, a green energy startup pioneering novel drilling techniques to make geothermal installations less expensive and intrusive.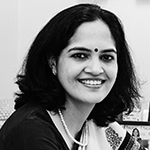 Aparna Hegde
Maternal health innovator (India)
Urogynecologist and founder of ARMMAN, an organization leveraging mobile technology to empower, inform and serve the more than 14 million Indian women and children plagued by gaps in healthcare infrastructure.
---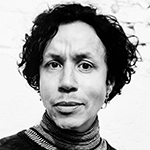 Daniel Alexander Jones
Theater artist (US)
Performance artist creating unique and ritualistic dramatic experiences through music, monologue and improvisation by channeling Jomama Jones, a mystical alter ego.
---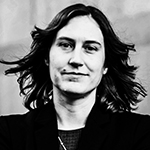 Katie Mack
Cosmologist (US)
Theoretical cosmologist and scientific storyteller unraveling connections between the smallest particles, largest interstellar objects and various ways the universe might end.
---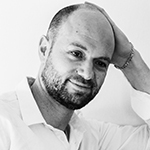 Itamar Mann
Human rights lawyer (Israel)
Author and litigator defending the rights of refugees who flee their countries and cross violent borders.
---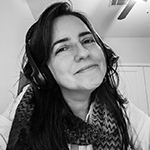 Barbara Maseda
Data transparency advocate (Cuba)
Data journalist exploring and creating ways to collect and share data in places where information is often manipulated and restricted, especially in Cuba.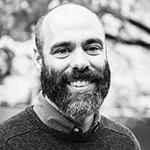 Matthew Mazzotta
Artist + activist (US | Canada)
Artist and activist creating unexpected built environments in order to engage communities in public dialogue.
---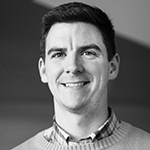 Aaron Morris
Immunoengineer (US)
Scientist developing implantable technology to create an early-warning system for autoimmune disorders, organ transplant rejection and cancer.
---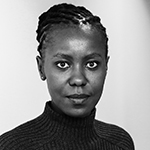 Naomi Mwaura
Transportation activist (Kenya)
Transport entrepreneur working to end sexual harassment on Kenyan public transit by advocating for a gender-balanced workforce and training transit workers.
---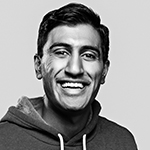 Rohan Pavuluri
Legal aid entrepreneur (US)
Founder of Upsolve, an organization helping low-income Americans file bankruptcy for free and navigate an increasingly complex and expensive legal system.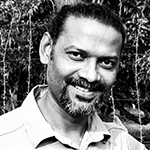 Gowri Shankar
King cobra conservationist (India)
Ecologist studying the king cobra and educating the people of India on the importance of this feared, maligned and now threatened reptile species.
---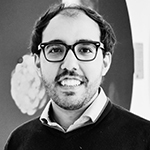 Khalil Ramadi
Medical hacker (US)
Biomedical researcher developing hair-thin brain probes, ingestible medical devices and other innovative technologies to help us better understand how the gut and brain are interconnected.
---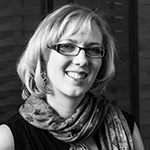 Sarah Rugheimer
Astrophysicist (UK | US)
Astrophysicist studying the telltale chemical signatures on distant planets that could someday reveal the presence of extraterrestrial life.
---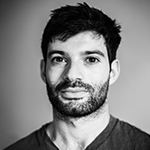 Peter Schwartzstein
Climate journalist (UK | US | Greece)
Journalist reporting on the immediate, present-day violence and disruption caused by climate-related environmental change.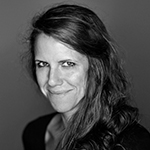 Almudena Toral
Visual journalist (US | Spain)
Journalist reporting stories about migration, violence and trauma through documentary films. Currently tracking the difficulties and exploitation faced by immigrants and asylum seekers in the US and Latin America.
---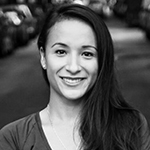 Bianca Tylek
Criminal justice advocate (US)
Criminal justice advocate and founder of Worth Rises, a national nonprofit working to dismantle the prison industry through policy advocacy, corporate activism and community organizing.
---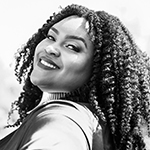 Brittany Young
STEM educator (US)
Engineer-turned-teacher creating pathways for young people to careers in science, technology, engineering and extreme sports — all around a shared passion for dirt bikes.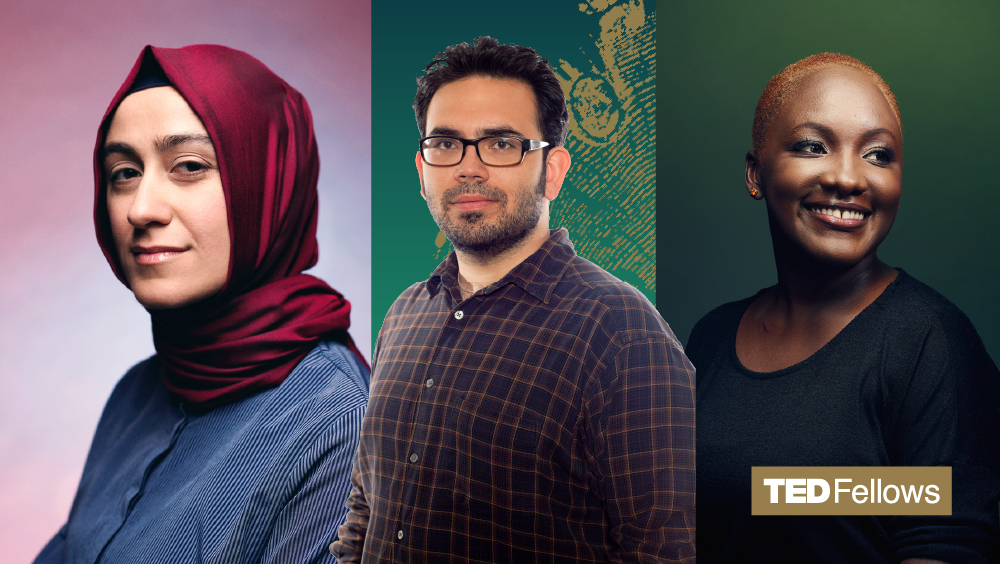 TED2020 Senior Fellows
Senior Fellows embody the spirit of the TED Fellows program. They attend four additional TED events, mentor new Fellows and continue to share their remarkable work with the TED community.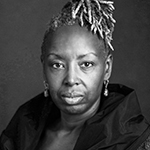 Kyra Gaunt
Ethnomusicologist (US)
Digital ethnomusicologist illuminating the prevalence of gender-based exploitation and violence against marginalized girls in digital spaces.
---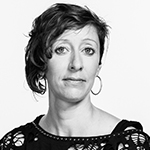 Alison Killing
Architect + technologist (UK | Netherlands)
Architect and open source investigator using journalism and mapping tools to help people better understand the impacts of surveillance and the built environment on human rights.
---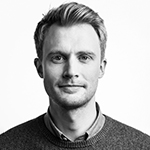 Adam Kucharski
Epidemiologist (UK)
Infectious disease scientist creating new mathematical and computational models to understand how epidemics like Zika and Ebola spread — and how they can be controlled.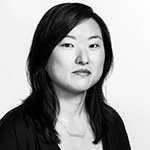 Jae Rhim Lee
Designer + entrepreneur (US | South Korea)
Designer developing new rituals and objects around death to point us toward a more sustainable future, including a mushroom burial suit that converts our unused bodies efficiently into clean compost.
---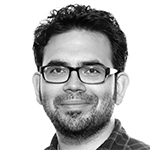 Sonaar Luthra
Water risk forcaster (US | India)
Environmentalist measuring climate-related water risk and implementing solutions for organizations and communities facing 21st-century water security challenges.
---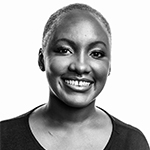 Majala Mlagui
Politician (Kenya)
Elected Deputy Governor of one of Kenya's counties, championing the socioeconomic advancement of women, youth in government, ethical mineral value chains and environmental conservation.
---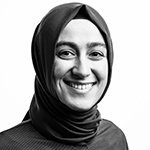 Burçin Mutlu-Pakdil
Astrophysicist (Turkey | US)
Astrophysicist studying extreme objects — including a rare double-ringed elliptical galaxy she discovered — to help us understand how galaxies form and evolve.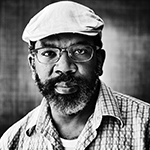 Paul Rucker
Multidisciplinary artist (US)
Multidisciplinary artist exploring issues related to mass incarceration, racially motivated violence and the continued impact of policies that sustain inequity.
---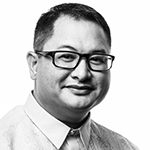 Edsel Salvana
Molecular biologist (Philippines)
Physician studying the genetics of HIV, developing an affordable test for HIV drug resistance and fighting the spread of misinformation around vaccines and immunization.
---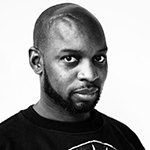 Kibwe Tavares
Filmmaker + architect (UK)
Filmmaker and cofounder of Factory Fifteen, a studio collective using dance and live performance to help understand design and our built environment.