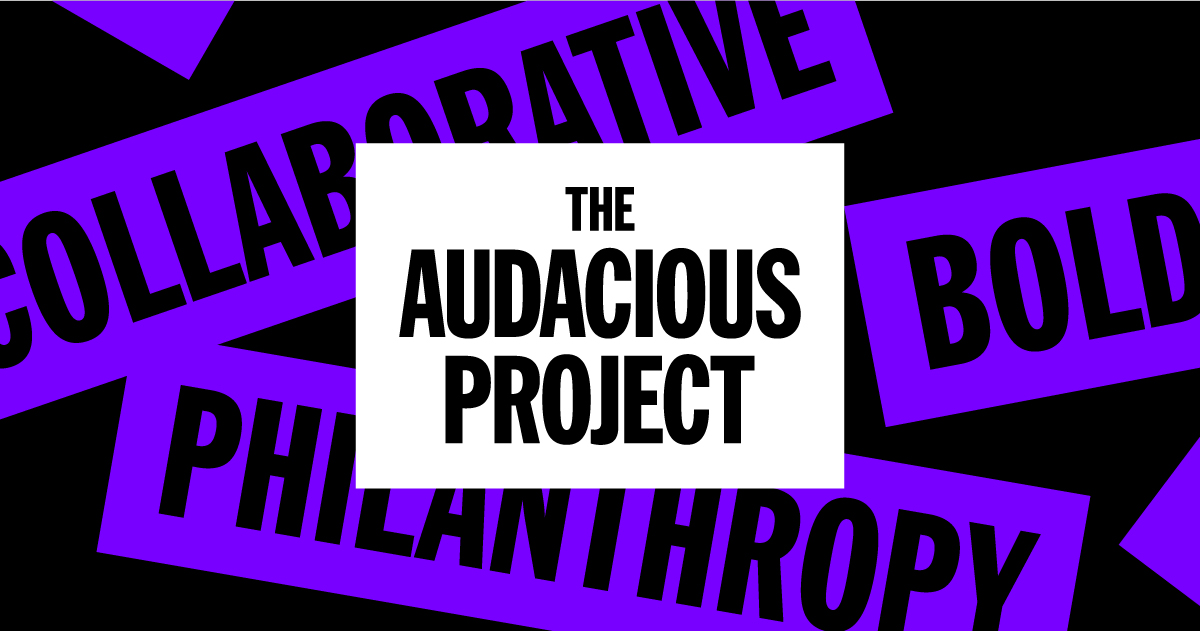 Social entrepreneurs often walk a tough road. Their ideas seek to improve life for communities that can't afford to pay a lot, if anything, and without the support of funding options like venture capital, bank loans and stock markets, their best option to fund their ideas is generally the philanthropic sector. This requires an endless string of pitches for small grants that never seem to quite add up. It distracts from the real work, and causes burnout. And not just for them — those on the receiving end of these presentations feel frustrated too, as it can be hard to predict which concepts will actually make an impact with the money they give.
But what if there were a way to pool both investment and risk in great ideas for social change? Over the past few years, some very smart initiatives have taken on this challenge. Today, TED adds a new model to the mix: The Audacious Project. Housed here in our office, it's a collaboration among some of the most well-respected names in philanthropy and social entrepreneurship. Read the full story behind its creation.
The Audacious Project builds on TED's track record of surfacing important ideas, and getting them to people who'll be deeply inspired by them. Each year, we'll invite social entrepreneurs to share their boldest ideas with us — and we're looking for ideas that truly take your breath away, that flood you with a sense of possibility. We'll use our curatorial expertise to vet these ideas, help shape them and surface the ones that have both thrilling potential and a ready-for-action plan on how to accomplish it. We'll bring these ideas to both donors and to the public, inspiring people across the world to come together to act and turn these audacious dreams into realities.
For the past 12 years, TED has turned big ideas into action through the TED Prize — an endeavor we celebrate this week in a new series of short documentaries made with CNN's Great Big Story. But to have greater impact, we know we need partners alongside us. So while The Audacious Project is replacing the TED Prize, we see it as a significant ramp-up of the Prize's mission. It's a bigger bet on the power of ideas and the entrepreneurs that champion them.
We've seen how this worked with our 2017 TED Prize winner, Raj Panjabi. TED gave his nonprofit, Last Mile Health, $1 million and the resources of our global community to launch a new way for community health workers to learn online. But Panjabi's vision is even bigger — with full investment, it could save 30 million lives by 2030. In a pilot of The Audacious Project, more than $50 million has been committed to Panjabi's vision for technology to transform community health work, alongside partner organization Living Goods.
On Wednesday, April 11, at 5pm PDT, hear Panjabi's update live from TED2018. A special session dedicated to The Audacious Project will be livestreamed to the world. Watch and discover the first jaw-dropping ideas we're supporting with this new initiative. From our best chance for pumping the brakes on climate change to a bold idea to reverse mass incarceration, this session will be full of big ideas and surprises.