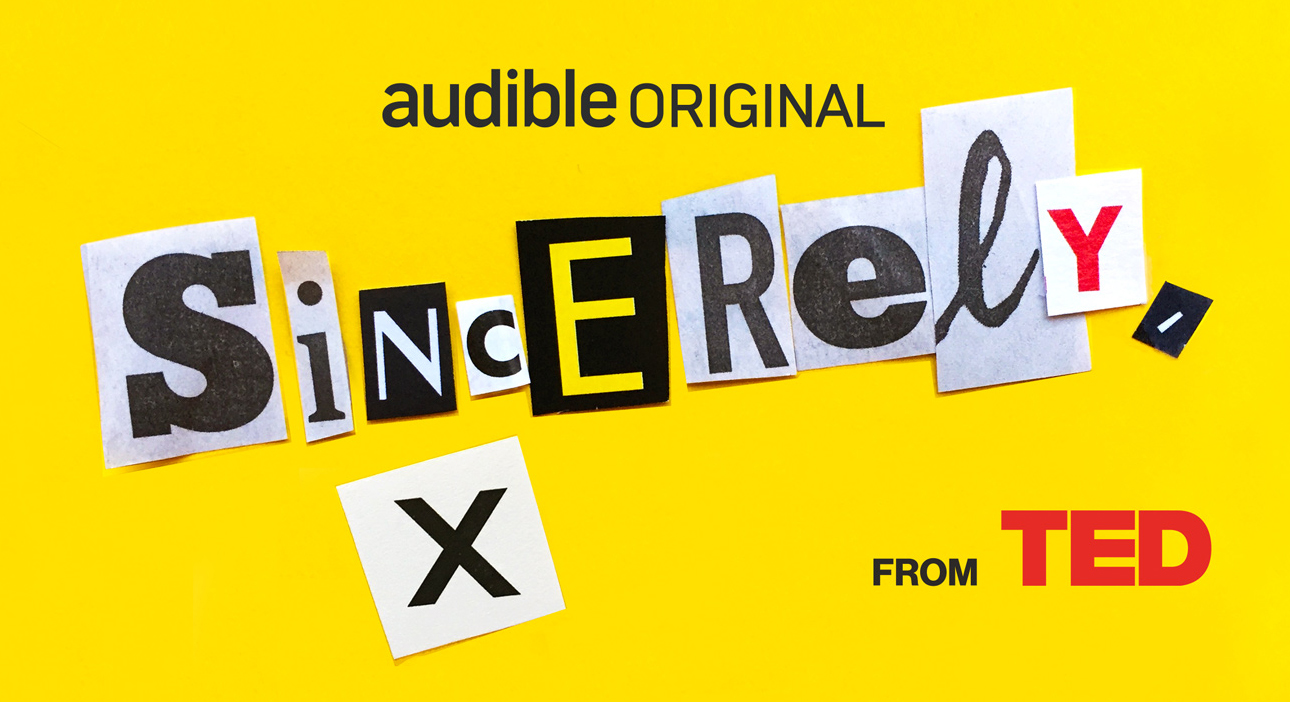 TED's always on the hunt for new speakers with new ideas. But in our latest project, we're offering speakers something unprecedented: anonymity. Our hunch? Inviting people to share ideas without having to reveal their identity might allow for an entirely new category of talks.
Today TED and Audible announce the release of Sincerely, X, an original audio series that features speakers sharing their important ideas in TED's signature format, anonymously.
Episodes include speakers who need to separate their professional ideas from their personal lives; those who want to share an idea, but fear it would hurt someone in their family if they did so publicly; and quiet idealists whose solutions could transform lives.
Hosted by June Cohen and executive produced by Deron Triff, both TED veterans, along with executive producer Collin Campbell from Audible, each episode is shaped to bring out the importance of the idea.
"The reach of TED Talks has expanded wildly over the years," said Cohen. "But one question always nagged us: How many ideas worth spreading remain hidden because people can't speak publicly about the very thing they feel the world needs to hear? It's an exciting moment for us to now have Sincerely, X as a vehicle for unearthing and sharing just this kind of idea."
The first three episodes are now available within the Audible Channels experience, with additional episodes coming out every week. (Get the Audible app.) You can listen with an Audible or Amazon Prime subscription. Learn more here … and watch the trailer: