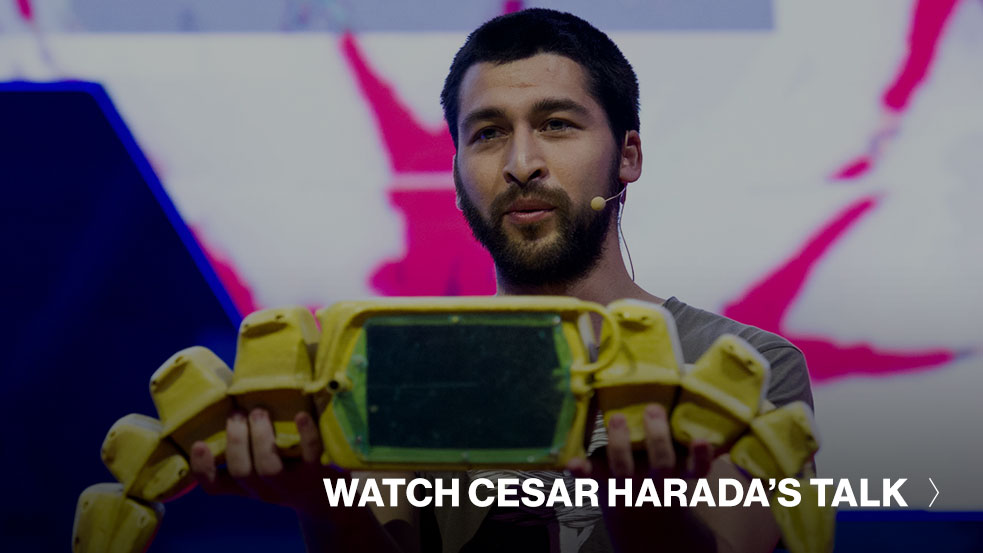 As usual, the TED community has been very busy over the past week. Below, a few newsy highlights.
Seafaring robots. TED Fellow Cesar Harada's startup, Scoutbots, was recently named one of Fast Company's Top 10 Innovative Companies in China. Based in Hong Kong, Scoutbots uses open-source technology and highly bendable, durable materials to create autonomous sailing robots. Because they are built to handle unruly ocean conditions, these robots can be used to help clean up oil spills, collect scientific data and just explore the high seas. (Watch Cesar's TED Talk, "A novel idea for cleaning up oil spills.")
All in a day's work. TED speakers' lives move lightning-fast. In a Reddit AMA this week, Eric Whitacre shares how, in the course of 36 hours, he gave his first TED Talk in LA, ran into Peter Gabriel, flew to London, completed a six-hour recording session at Abbey Road, and then flew back to Los Angeles. You may need to take a breather after reading it. (Watch Eric's talk, "A virtual choir 2,000 voices strong.")
The link between corruption and poverty. Many countries have high levels of corruption. But does corruption correlate with economic development? In an article in this month's MIT Technology Review, economists Michal Paulus and Ladislav Kristoufek take a look at data collected by Peter Eigen's organization Transparency International. They conclude that, "The ranking of countries according to their corruption perfectly copies the ranking according to the economic performance measured by the gross domestic product per capita." This brings them a step closer to understanding a thorny paradox: does corruption cause poverty or does poverty cause corruption? (Watch Peter's TED Talk, "How to expose the corrupt.")
The incredible shrinking archive. In order to understand how his newborn son learned language, Deb Roy wired his entire house with video cameras and microphones. This resulted in "the largest home video collection ever made." But what was once unwieldy is now manageable. Last week, Roy tweeted, "Honey I shrunk the kids. My 230,000-hour home audio-video collection now fits in half a desktop disk array." With it, he proudly displayed two photos—one of a massively tall stack of hard drives from 2007 and one of a tiny desktop no bigger than a breadbox. Yes, things have changed. (Watch Deb's talk, "The birth of a word.")
Sad news from Oliver Sacks. In a moving piece in The New York Times, Oliver Sacks shares that he has terminal cancer. He quotes philosopher David Hume, who also received a terminal diagnosis in his time: "I have suffered very little pain from my disorder; and what is more strange, have, not withstanding the great decline of my person, never suffered a moment's abatement of my spirits." Sacks notes that although he has months to live, he plans for them to be richly productive. "Over the last few days, I have been able to see my life as a great altitude, as a sort of landscape, and with a deepening sense of connection to all its parts," he writes. "This does not mean I am finished with life." (Watch Oliver's TED Talk, "What hallucination reveals about our minds" and read our Q&A with him, "A passion for understanding.")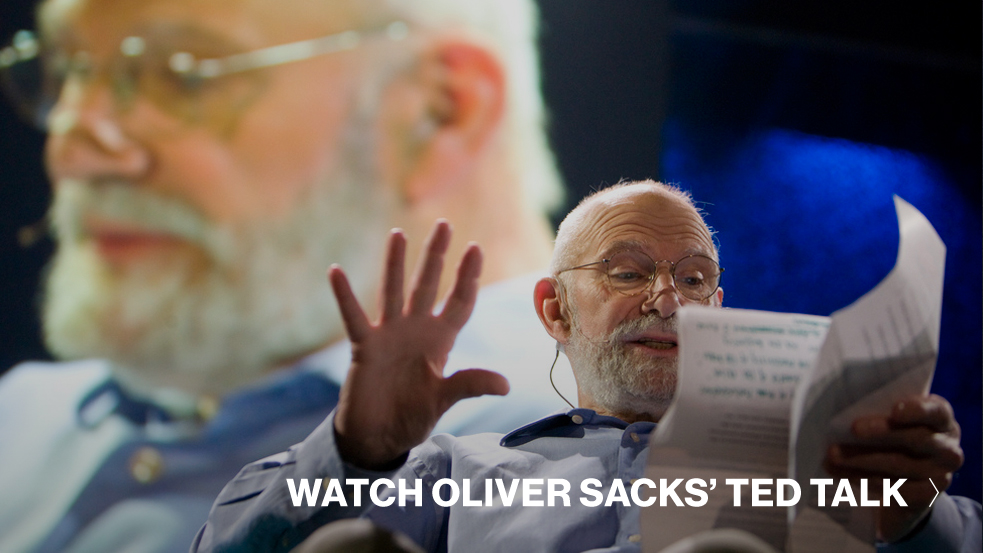 And on the other end of the spectrum, we in the office were very excited to see TED name-checked on two sitcoms this past week:
These are a few of my favorite … talks. First, TED got a shout-out on NBC's Parks and Recreation. The diligent Leslie Knope, played by series star Amy Poehler, said, "Oooh, shop talk?! That's one of my favorite kinds of talk – along with pillow, girl, real and TED."
Power-posing, Brooklyn style. And TED also got a shout on the police comedy Brooklyn Nine-Nine. In a recent episode, detective Amy Santiago snags tickets (?) to watch a TED Talk on power posing. We hope she loves Amy Cuddy's "Your body language shapes who you are" as much as you do — it's been viewed more than 23 million times.
Have a news item to share? Write us at blog@ted.com and you may see it included in this weekly round-up.