TED fans with an Android TV or Amazon FireTV will see a newly reimagined app — one that offers far more than just a sleek new design — beginning today.
We're giving you more relevant talk suggestions, provided daily on the homepage. With our new layout, the app's playlists and talks are easier than ever to navigate.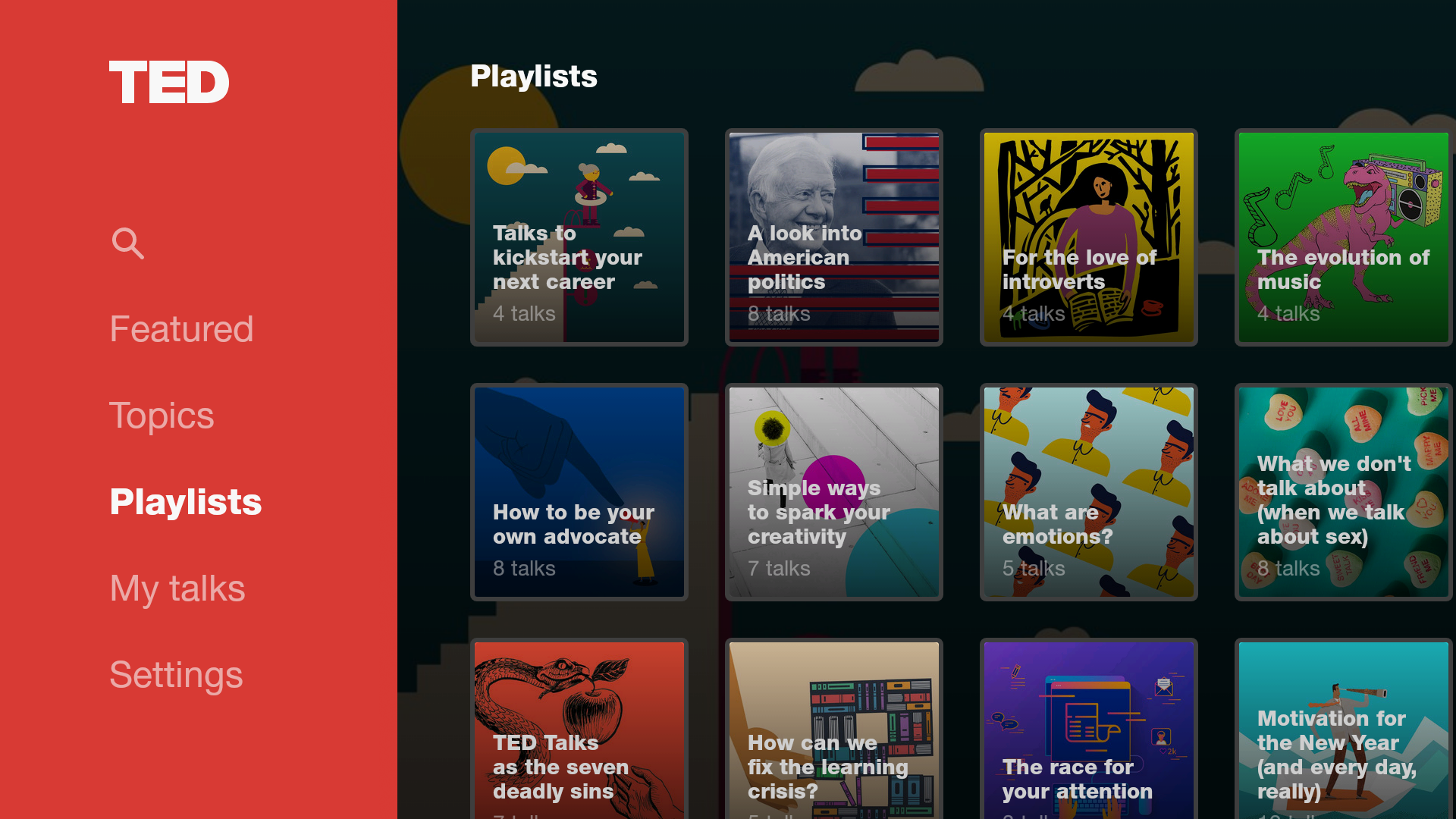 TED fans can now use the TED TV app in 21 languages, and even take advantage of Google Assistant on compatible TVs for controls like play, pause and fast forward. Watching your favorite talks has never been easier.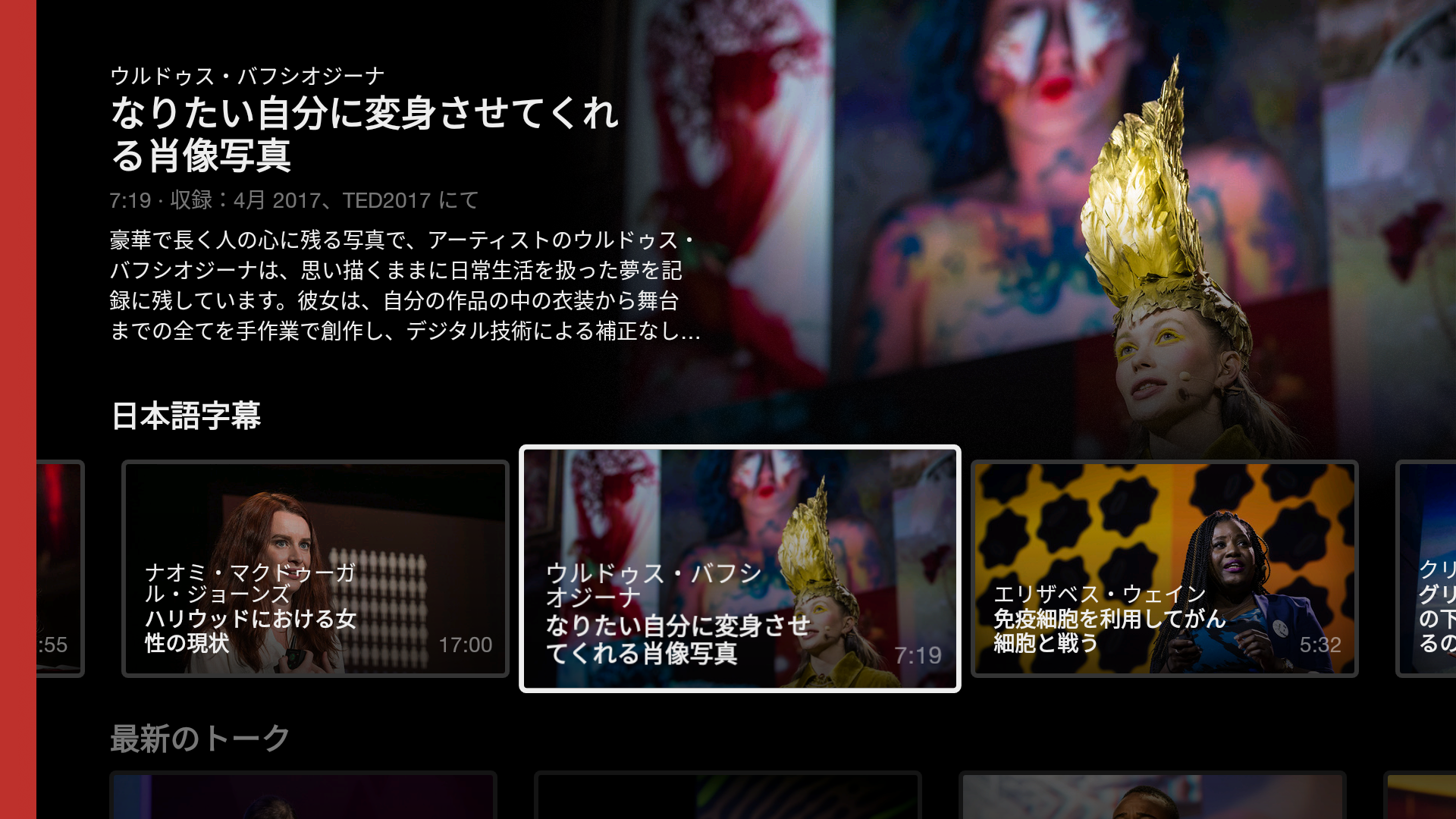 The move is all part of TED's ongoing effort to fulfill its mission of making the ideas that matter more accessible — regardless of where you are and how you like to tune in. With these changes to curation, design and internationalization, we want to make sure each fan has a more personalized and seamless experience while engaging with TED Talks.
To download the new TED Android TV app, visit the Google Play store. Apps are also available on iOS, Android, Roku, AppleTV and FireTV.