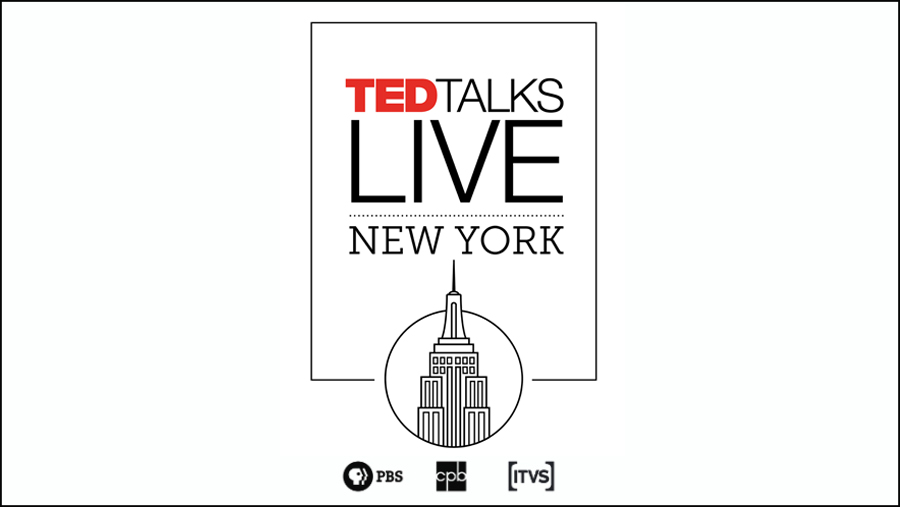 TED is coming to Broadway. And curious minds of all kinds are invited.
"TED Talks Live" will bring six nights of talks to The Town Hall Theater in New York City's Theater district this November. The program will focus on three topics: The Education Revolution, War & Peace and Science & Wonder. Each night will be a thought-provoking mix of talks, short films, performances, stories and more, hosted by author and comedian Baratunde Thurston.
It's the first TED event in New York City open to the public, and a great chance to enjoy TED Talks in person. Tickets for the orchestra are $100 and are available now through Ticketmaster, as well as at The Town Hall box office. You are welcome to attend multiple nights — just choose nights with different themes to avoid repeat speakers.
For The Education Revolution (on November 1 and 2), former White House Chef and nutritionist Sam Kass will share intriguing thoughts on the effects of malnutrition on education, while Sal Khan of the Khan Academy points to what's next in online education. They'll be joined by author and parenting expert Julie Lythcott-Haims, who'll address helping kids ask the right questions to succeed; Dena Simmons, emotional intelligence expert; Victor Rios, who'll speak on adversity and resilience; and Andrew Mangino of The Future Project. The night will be co-hosted by Sara Ramirez of Grey's Anatomy.
For War & Peace (on November 3 and 4), author Sebastian Junger will reveal what he's learned covering wars and their aftermath, Hector Garcia will share his research on PTSD, and Adam Driver of Girls will talk about his experience in the US Marine Corps and his work as co-founder of Arts in the Armed Forces. Simon Sinek — whose first TED Talk has been viewed more than 23 million times — will share observations on leadership gleaned in war. And Rufus Wainwright will also perform.
For Science & Wonder (on November 5 and 6), futurist Juan Enriquez will talk about what's next in genomics. Meanwhile, Latif Nasser of Radiolab will share a science story he can't stop thinking about.
Attendees can also look forward to performances from Paul Cantelon, Angela McCluskey and Harlem Samba.
Many more speakers and performers will be added to the program over the coming weeks.
TED Talks Live is funded by The Corporation for Public Broadcasting, in partnership with TED and ITVS. Content from the event will air in three primetime specials on PBS in the spring of 2016.
"We've been dreaming of this for a while," says TED curator Chris Anderson. "It's one thing to watch a TED Talk online, but quite another to spend a full evening with our speakers. It offers people a night out like they may never have experienced before. One that can give them new mental tools they'll own forever."
"It's a week of great ideas brimming with humanity and passion," says producer Juliet Blake.