Inspire new ways of working with TED@Work. Request a demo here.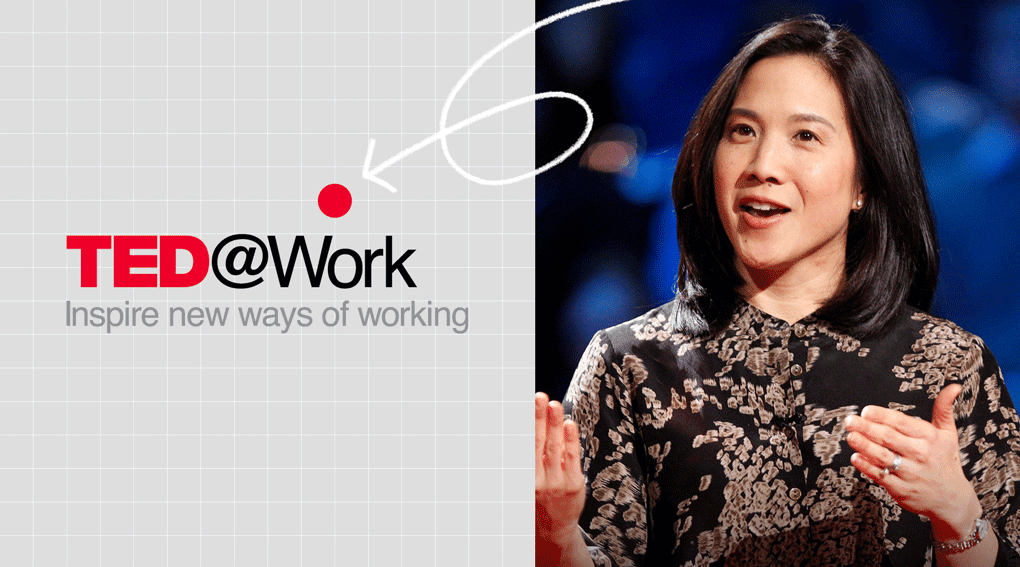 2020 required businesses to embrace change like never before, and reminded them what's needed to stay afloat: more innovation, more authenticity and more brave conversations. They looked to TED for help.
For years, learning and development teams at companies have reached out to TED looking to infuse TED speakers' innovation, storytelling and bold insights into their workplace learning programs, in the form of TED Talks. Our research shed light on a clear need for TED to support the learning cultures inside these organizations — while providing more efficient licensing options for companies*.
After more than two years of research and development, TED@Work launched in 2020. And there's never been a better time to leverage TED to anchor more authentic, human conversations inside your company, and to demonstrate through speaker stories what's possible when you challenge the status quo. 
TED@Work is a new product from TED that reimagines TED Talks for workplace learning. The program offers a curated library of TED content targeted to the learning needs of businesses, with new practical tools like Meetings-in-a-Box, reflection prompts and team discussion resources to make TED Talks even more actionable for workplace learning and culture-building efforts.
TED@Work includes more than 600 TED Talks and TED-Ed animations supporting business-critical areas such as leadership, diversity, equity and inclusion, creativity, communication and emotional intelligence, each with a new Ideas into Action course framework to inspire new ways of working for individuals and teams. 
Leaders look to TED to infuse organizations with inspiring, mind-shifting and trusted content from the world's leading experts. Now they can tap into the power of the TED brand to engage workers across their organization — and drive social learning at scale. 
TED@Work is sold directly through TED and our reseller partners. Contact us here to learn more. 
*Did you know that using TED Talks for staff learning and development is a use case that requires a license? Read more about TED's usage policy here.