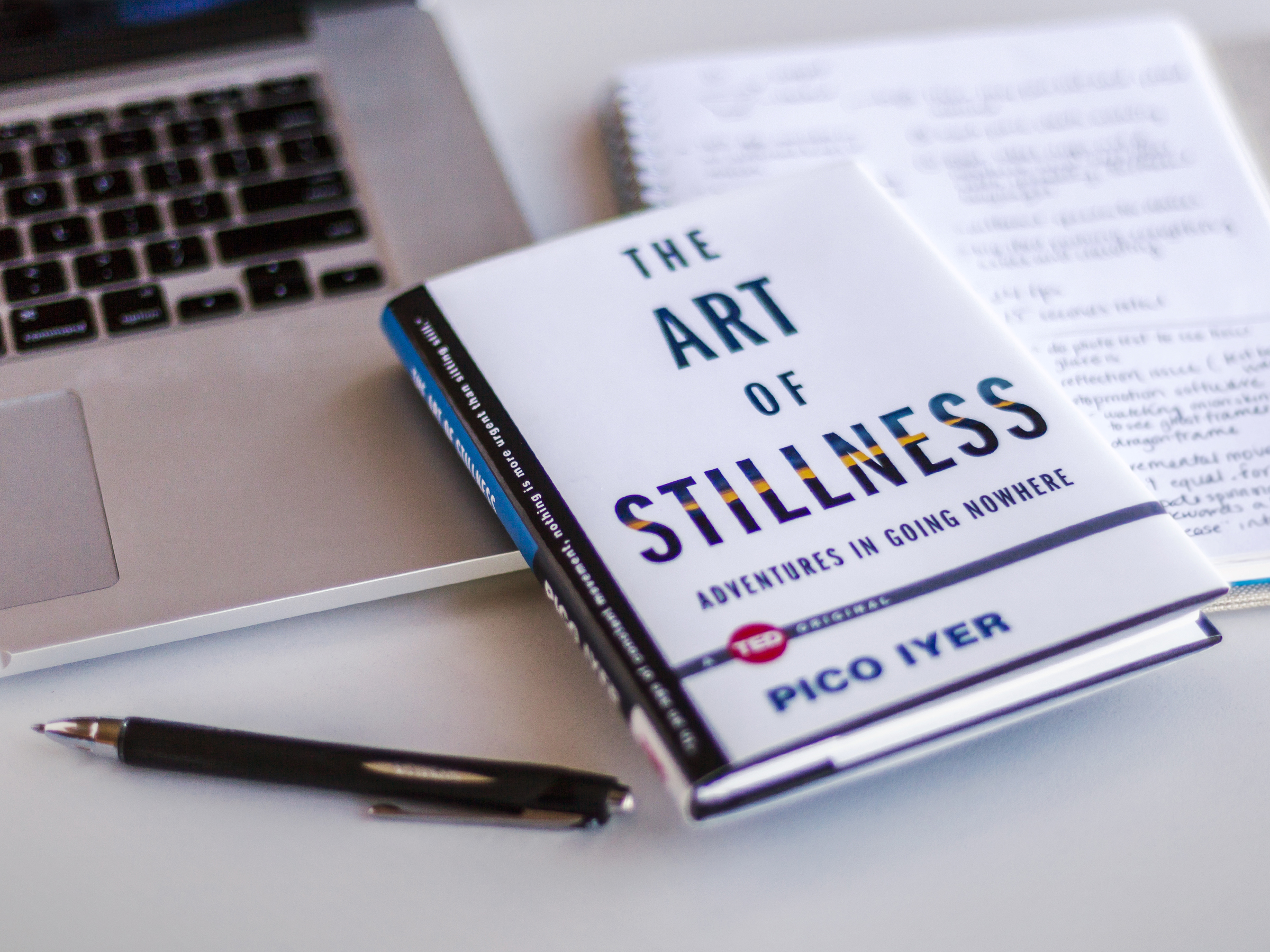 The "T" in TED stands for technology. So it might sound counterintuitive that we would release a book about the need to unplug. 
But we live in a madly accelerating world, where new technologies — for all their benefits — are making our lives more crowded, more chaotic and noisier than ever. There's never been a greater need to slow down, tune out and give ourselves permission to be still. Thus, our new TED Book: The Art of Stillness by Pico Iyer.
A veteran travel writer who has journeyed from Easter Island to Ethiopia, Cuba to Kathmandu, Iyer may also seem a counterintuitive choice to pen this book on the importance of staying still. After all, his first TED talk explained why he thinks of India, Japan, the UK and the US as different facets of his "home." But Iyer is an unexpected sage on the topic, and in The Art of Stillness he suggests that the greatest adventure may be found in going nowhere. 
In the book, Iyer shines a light on a fascinating phenomenon: how advances in technology are making us more likely to seek out spaces to retreat. [See "Why we need a secular sabbath" on Ideas.TED.com.] And further, that the very people responsible for creating new technology are at the forefront of this new return to stillness.
Selected as a "Notable Book of the Month" by iBooks, The Art of Stillness is already garnering praise: "This book isn't a meditation guide or a New-Age tract but rather a celebration of the age-old practice of sitting with no goal in mind and no destination in sight," writes Kirkus Reviews. "Rather than reading it quickly and filing it, readers will likely slow down to meet its pace and might continue carrying it around as a reminder." 
Watch a trailer for the book below, and find out where to buy a digital or printed copy. And stay tuned for a new talk from Pico Iyer, coming later this month.
.
Photo: Dian Lofton/TED