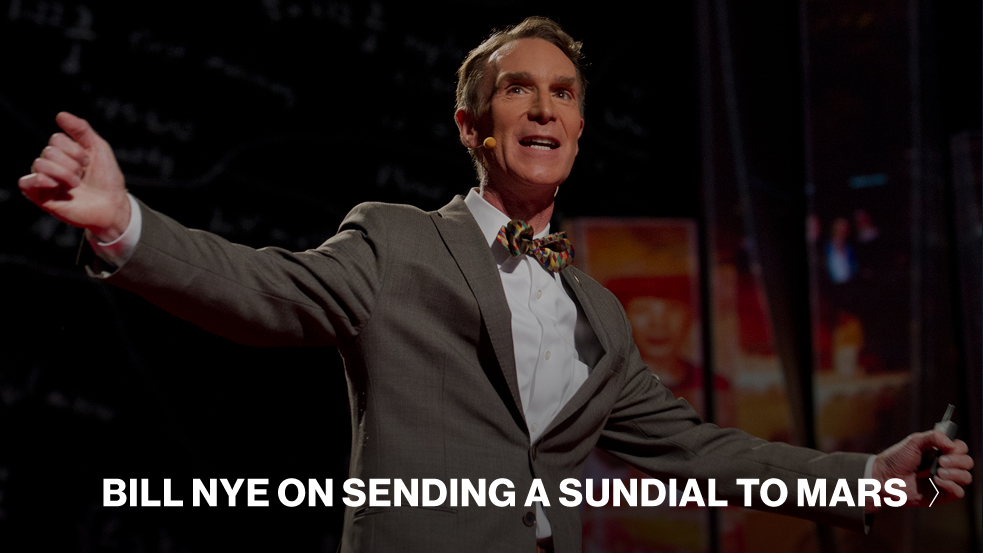 The TED community has been busy in the past week. Below, a few TEDsters with news to share.
Bill Nye's life hacks. Bill Nye, aka the Science Guy, has shared his best advice with Lifehacker. He reveals the mantra he uses in distilling scientific concepts: "Discuss, argue, analyze and think through exactly what you want the listener, viewer, or student to get … Then, be very disciplined in the words you use to tell a story." And also, how to poach an egg — turns out, adding white vinegar is his secret. Who would have thought? Then again, are you really surprised that the science guy would know a trick like that? (Watch Bill's TED-Ed lesson, "Sending  a sundial to Mars.")
A new kind of implant. Implants for the nervous system often run into a big problem: the human body is soft and flexible, but wires and electrodes are stiff. This means that these devices, although effective, can damage other nerve tissue. The MIT Technology Review highlights a new kind of implant developed by Gregoire Courtine and neuroprostheticist Stéphanie Lacour called "e-dura." This electronic implant mimics the membrane that surrounds the brain and spinal cord in both texture and flexibility. It is made with softer silicone, wires and electrodes that are safer for the rest of the nervous system. (Watch Gregoire's talk, "The paralyzed rat that walked.")
Letters to mom, a thesis in the making. A lovely excerpt from Janna Levin's book How the Universe Got Its Spots appears in a recent Brain Pickings. The book came about through a series of letters to Janna's mother, which became an informal thesis on whether the universe is finite or infinite, and the double standard that exists in posing this question. "No infinity has ever been observed in nature. Nor is infinity tolerated in scientific theory," she writes. "Except we keep assuming the universe itself is infinite." (Watch Janna's TED Talk, "The sound the universe makes.")
The boon of mobile banking. Eradicating poverty takes more than just food and clothing donations. The Bill and Melinda Gates Foundation knows this. According to the just-released Annual Letter, the foundation's goals for the next 15 years include a major investment in mobile banking. "By 2030, two billion people who didn't have a bank account today will be storing money and making payments with their phones," they write. The ability to save and make micropayments will be a major tool in weathering financial shocks, they say. "When it comes time in the fall to pay the school fees, they don't have to sell a cattle or piece of jewelry or hope that the money is still around under the mattress." (Watch the couple's latest TED Talk, "Why giving away our wealth has been the most satisfying thing we've done.")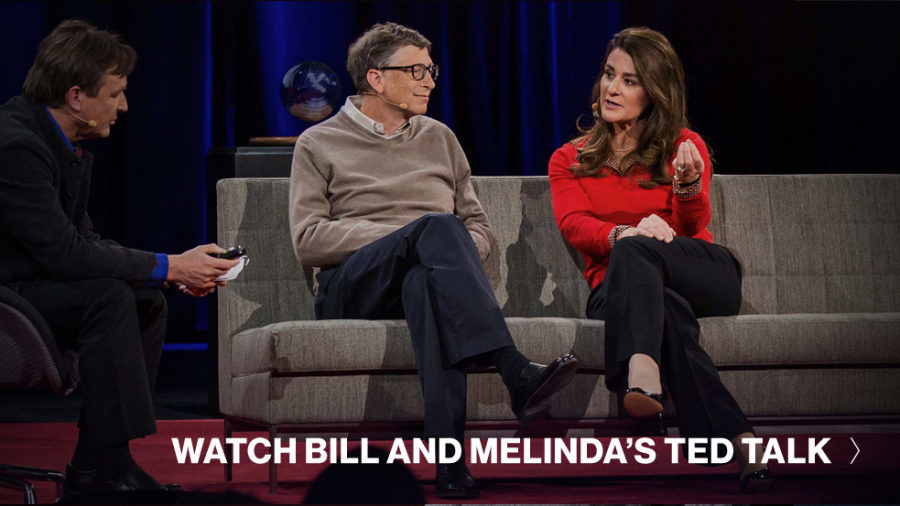 Burning questions for Bill. Speaking of Bill Gates, it's that time of year again — time to ask him anything. In his AMA on Reddit this week, everything was on the table, including his philanthropy work and his experience drinking water that used to be human waste.  (Watch his talk, "Mosquitos, malaria and education.")
A comic from a master of explaining comics. Scout McCloud, known for his three books on how comics work,  is releasing his own first full-length graphic novel, The Sculptor (get an exclusive first read on NPR). The story features a deal with Death itself, in which a young sculptor, trying to get over the sophomore slump, sells his soul for the ability to sculpt anything from his bare hands. (Watch Scott's TED Talk, "The visual magic of comics").
Great tech, but mind the hype. Last week Microsoft unveiled the HoloLens, which projects hologram images through an augmented reality headset. And while he's quite impressed by the tech, former MS executive Peter Molyneux has some words of warning for the marketing team: Don't overpromise. "It is, I have to say, a magical experience, seeing these objects in the real world," says Molyneux. "The problem I think is to make it feel like it is in the real world and not projected into your eye." (Watch Peter's talk, "Meet Milo, the virtual boy")
James Randi retires. James Randi is stepping down from his position at the James Randi Education Foundation. Although he is retiring, he assures his supporters that his work is far from done. "This doesn't mean that I'm retiring from my battle against the so-­called psychics, faith healers, paranormalists, and the assorted frauds I've encountered in my worldwide wanderings. I'll in no way relax the critical attention I've given to them over the last busy 73 years. I'll still lecture and write, here and abroad – but now on my own time." (Watch the Amazing Randi's talk, "Homeopathy, quackery and fraud.")
Rethinking honor. In a video for Aeon, Kwame Anthony Appiah highlights the practice of honor killings, noting that up to 5,000 women a year are killed worldwide for bringing dishonor to their families — even if their "dishonorable" act was being a rape victim. The challenge, says Appiah, is rethinking the concept of honor. "We've got to swing honor around so that it's aligned with morality," he says. (Watch his TED Talk, "Is religion good or bad?")
Off to the races. Drew Curtis of Fark.com is running for governor of Kentucky, with his wife Heather Curtis as his running mate. This is Drew's first time campaigning for public office, and he's running as an independent with an ax to grind. He hopes his campaign will help ensure that "the vicious cycle of influence-money grinds to a halt." (Watch Drew's TED Talk, "How I beat a patent troll.")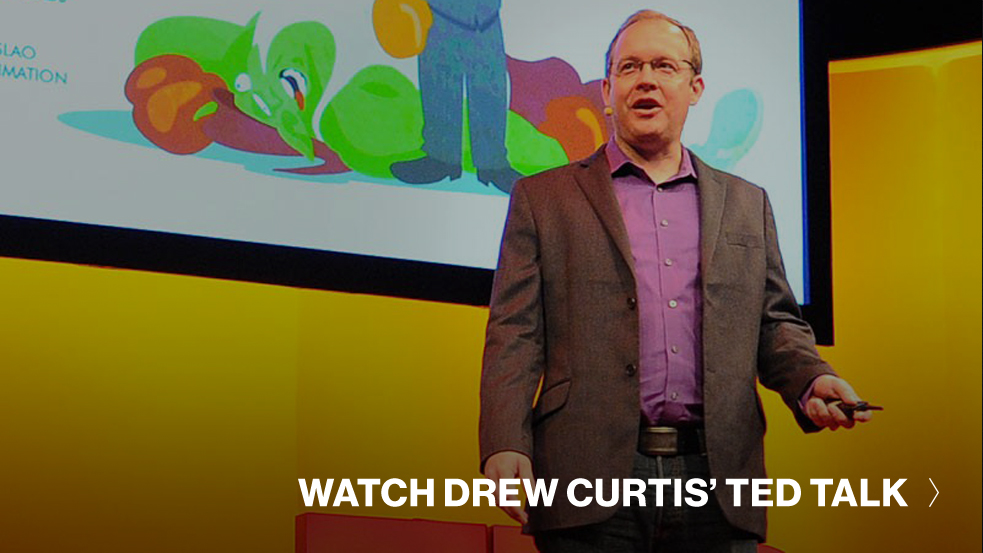 Have a news item to share? Write us at blog@ted.com and you may see it included in this weekly round-up.