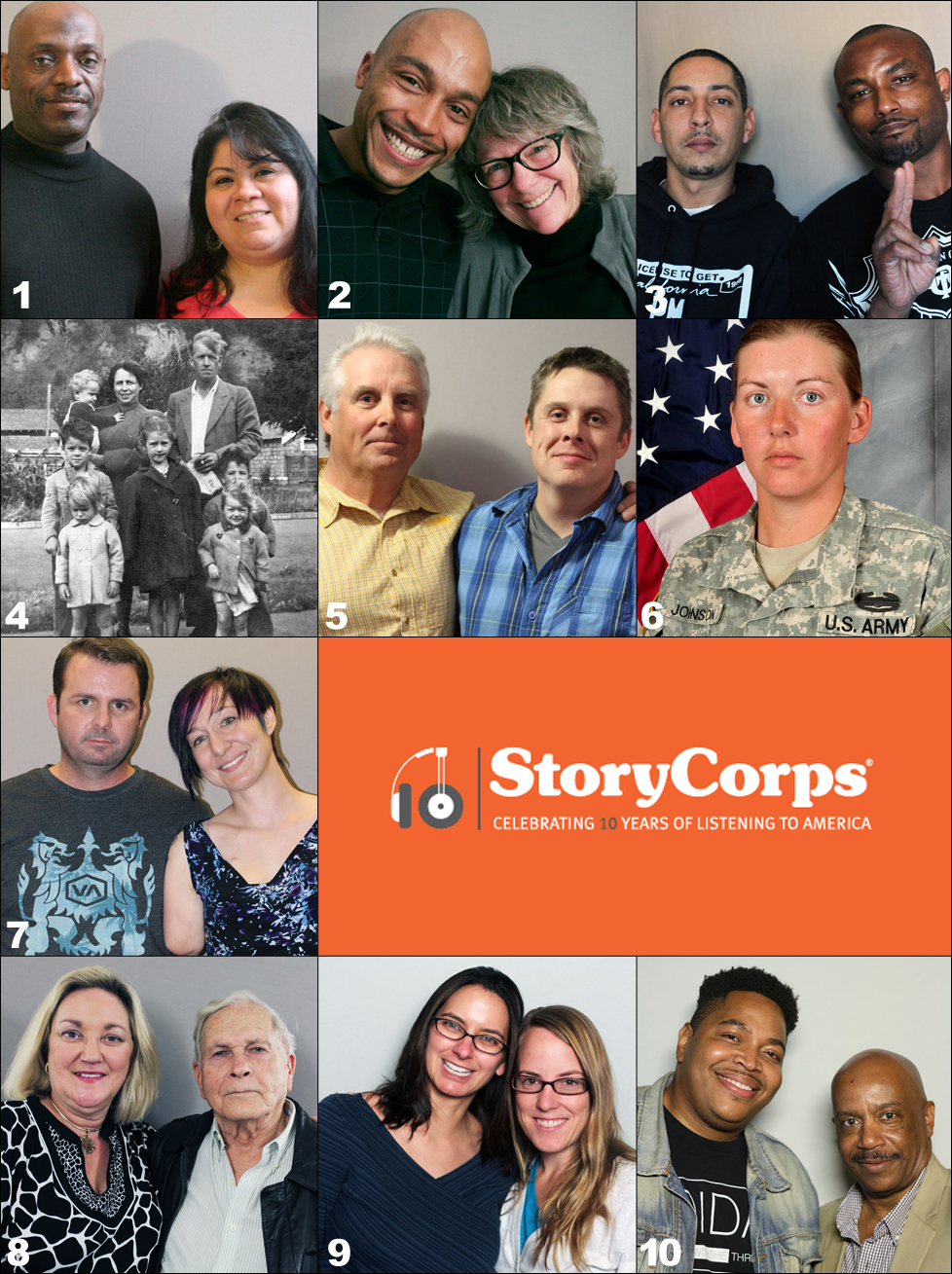 Last week, I saw Barbara Walters' list of "The 10 Most Fascinating People of 2014." It included interesting thinkers like Elon Musk (watch his TED Talk) and George R.R. Martin (the author of Game of Thrones), along with crowd-pleasers like Taylor Swift and Oprah. But reading this list of almost exclusively marquee names made me think about some of the people who StoryCorps celebrated this past year. While these are names you almost certainly have never heard before, I'd venture to say that they stand up pretty darn well against the Walters' picks. I hope you'll agree that these 10 people deserve a little year-end love.
Here, the people I found most fascinating this year:
And I know that in 2015, we'll get to know so many more fascinating people.
Dave Isay is the founder of StoryCorps, and the winner of the 2015 TED Prize. On March 17, at the TED2015 conference, he will share an audacious wish on behalf of StoryCorps' work. This session will be livestreamed for free on Tuesday, March 17 starting at 5pm PDT. Follow this link to watch then.