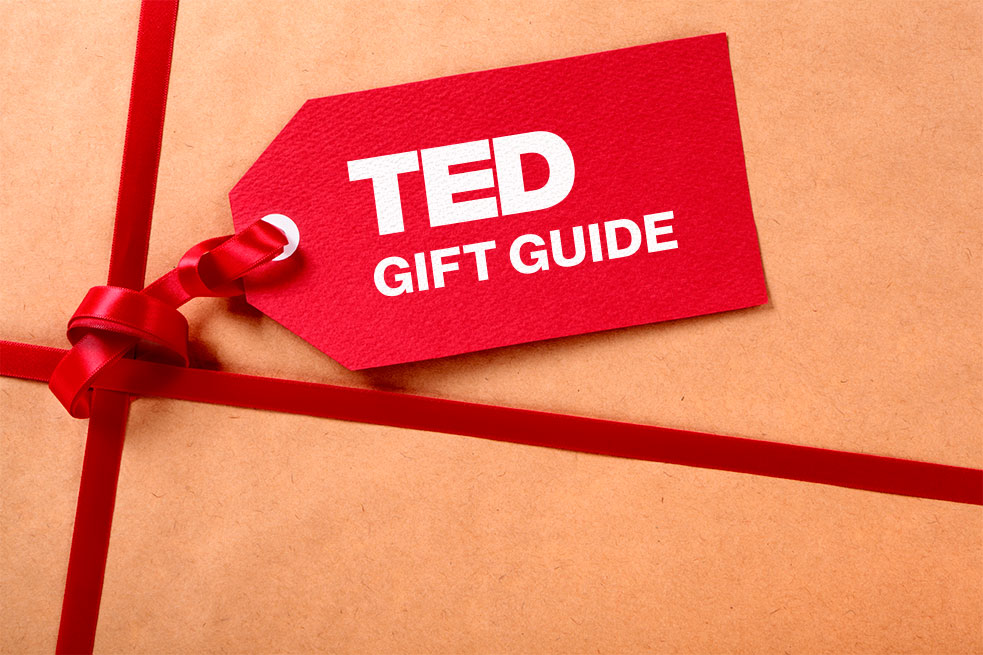 Buying gifts? It is HARD. Especially when so many gift guides offer up ideas for what to get your dad, co-worker or sister without taking into account what actually interests those specific people in your life. A better way to locate the perfect gift? Think about what captures a person's curiosity, and then seek ideas from people in that field. To get you started, we asked 10 members of the TED community — in a wide variety of fields — to share what they'd love to unwrap this season. Below, their gift-giving recommendations.
Gifts for travelers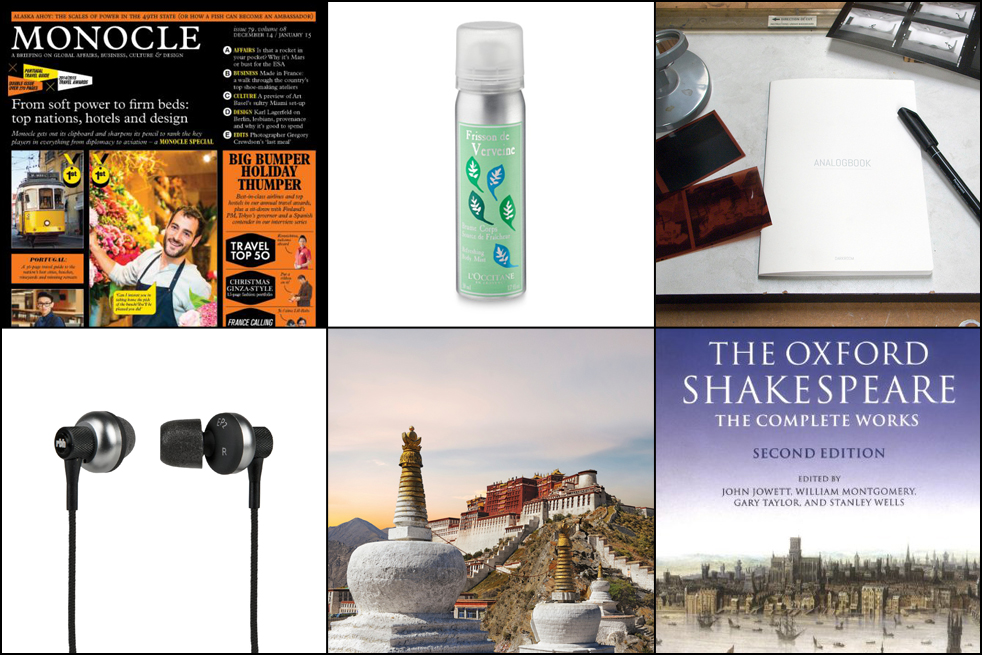 Curated by travel writer Pico Iyer, whose TED Book The Art of Stillness invites you to slow down, disconnect and reflect.
"I'd love a year's subscription to Monocle magazine."
.
"A bottle of verbena-scented spray to help me feel at home — and fresh — wherever I happen to be."
.
" A relatively portable paperback edition of Shakespeare's complete works."
.
"A set of 10 unlined mini-notebooks that are small enough to fit in a pocket. I personally like AnalogBooks."
.
"A good pair of RBH headphones."
.
The splurge: "The ultimate traveler's gift is a paid trip to Lhasa, Tibet. The place has changed dramatically since I first visited in 1985 and, of course, something of its spirit has been lost and obscured in an onslaught of highrises, theme parks, nightclubs and hotels. But no place is most affecting, inspiring and uplifting than Tibet — all the more so as it's so imperiled. I'd want it as a present this year because each passing season brings new threats to the Tibet that has stirred and moved so many for so long."
Gifts for scientists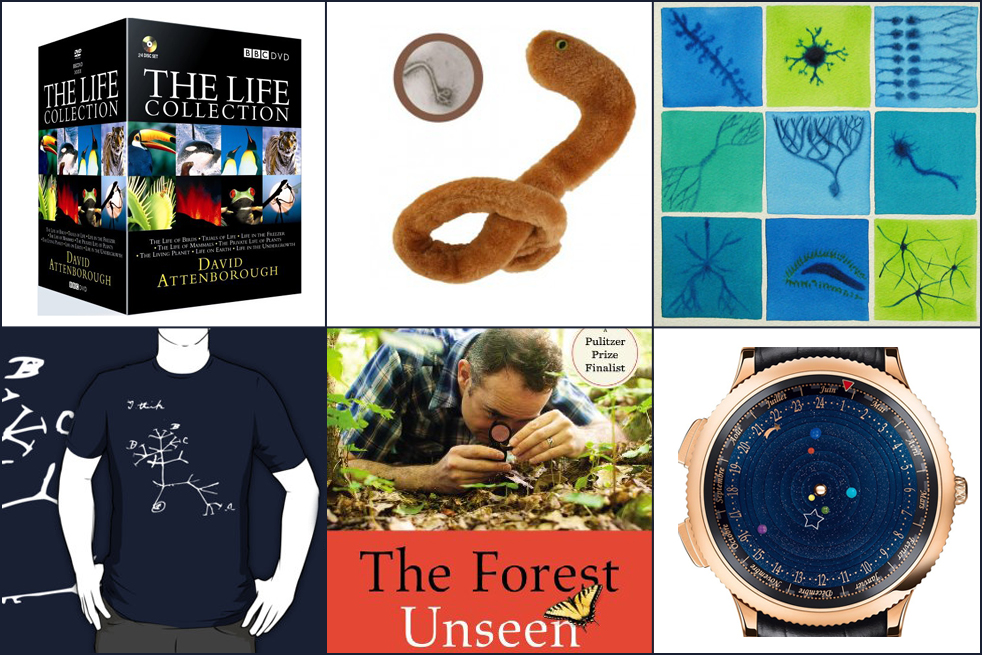 Curated by Ed Yong, of the incredible blog Not Exactly Rocket Science over at National Geographic. His TED Talk explains what a zombie roach is.
Gifts for photographers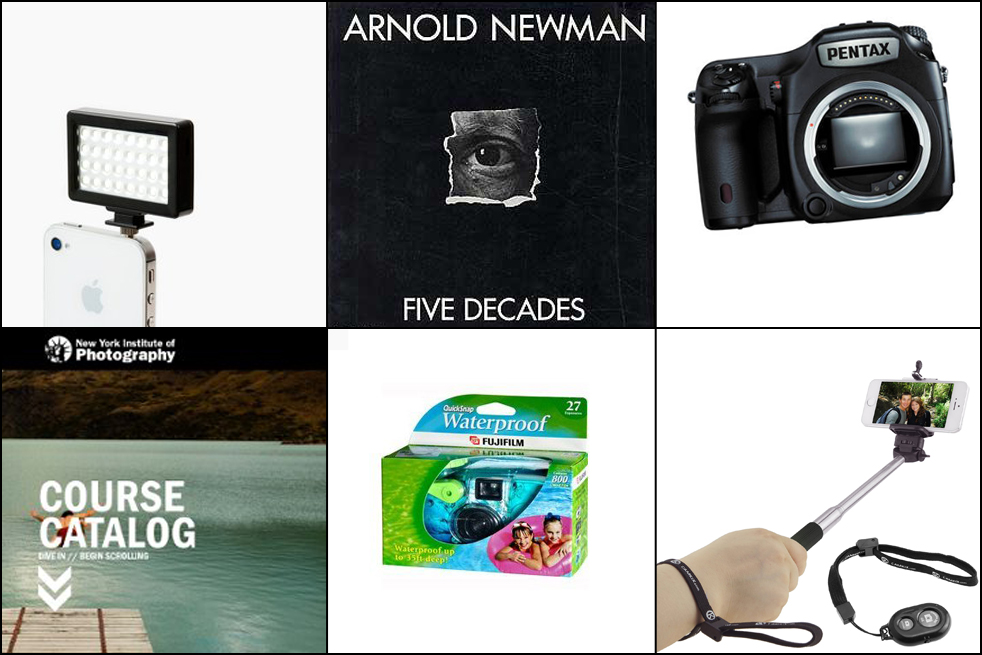 Curated by TED Fellow Laura Boushnak, a Kuwaiti-born Palestinian photographer whose images focus on literacy and education reform among women in the Arab world.
"I'd love a Pocket Spotlight. This continuous light source can either be mounted on your phone or handheld. It's useful for low-light situations."
.
"A selfie stick is a good way to include all your friends in your shot! It also works as a monopod and can help you shoot from unusual angles."
.
"Arnold Newman pioneered the environmental portrait, and is a big inspiration for me. This book covers Newman's early documentary work and collage photographs, then proceeds to his portraits of painters, composers, architects, scientists, writers, political and religious leaders."
.
"I find online photography courses very useful — that's how I first studied photography almost 18 years ago. I recommend the New York Institute of Photography."
.
"I love to get a pack of five Quick Snap waterproof disposable cameras. They're fun to give away to kids!"
.
The splurge: "This digital medium-format Pentax 645z — which I'd love paired with the 55mm 2.8 lens! — makes large-megapixel files. That translates to extremely high-resolution, exhibition quality prints. Very important for the kind of work I do."
Gifts for sports enthusiasts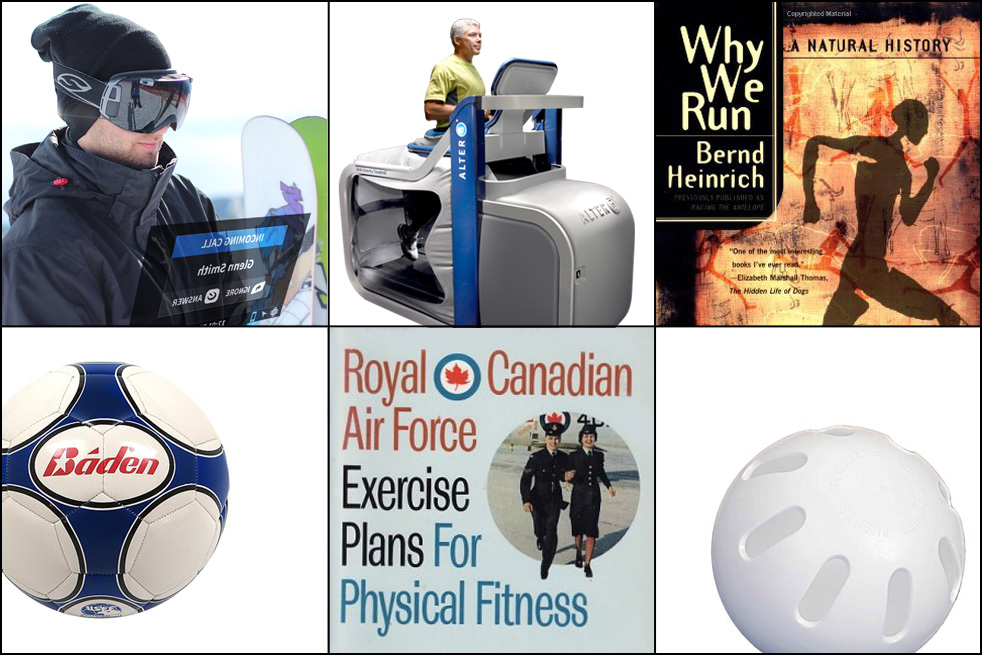 Curated by David Epstein, author of The Sports Gene, whose TED Talk looks at whether athletes are really getting better, faster and stronger.
Gifts for the eco-conscious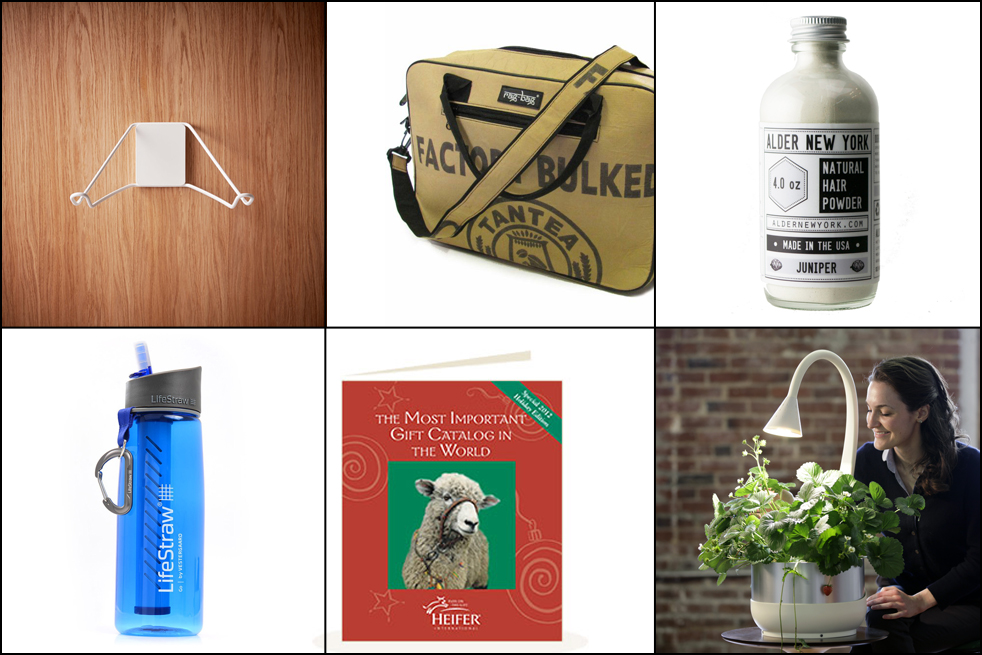 Curated by sustainability designer Adital Ela, a TED Fellow who makes beautiful and functional pieces that are made from natural materials and friendly to the environment.
"Ragbags are upcycled from plastic bags, tea sacks and cotton rags in India. I would love one."
.
"The LifeStraw water filter now comes in a sports bottle, making it easy to have a supply of safe water on the go. Bonus: LifeStraw gives a child in Africa clean water for a year with each filter purchased."
.
"If you want to wash your hair but don't have time or are nowhere near water, Alder New York's Natural Hair Powder does the trick. It's made of rice powder, kaolin clay, organic horsetail powder and essential oils."
.
"This simple rack by Swedish designer Karl Mikael Ling is made from just six components. It's designed to simultaneously store and show off a bicycle in a small apartment."
.
"If the ones you love already have everything, give the gift of giving. The items available in the Heifer catalog offer gifts that help support sustainable farming and provide basic necessities, like clean water, for those in need."
.
The splurge: "Grow your own produce — year round! This hydroculture system was developed at MIT Media Lab and uses automated growth management and network communications. This one is on my perpetual wish list, even though it's currently in the beta phase."
Gifts for film buffs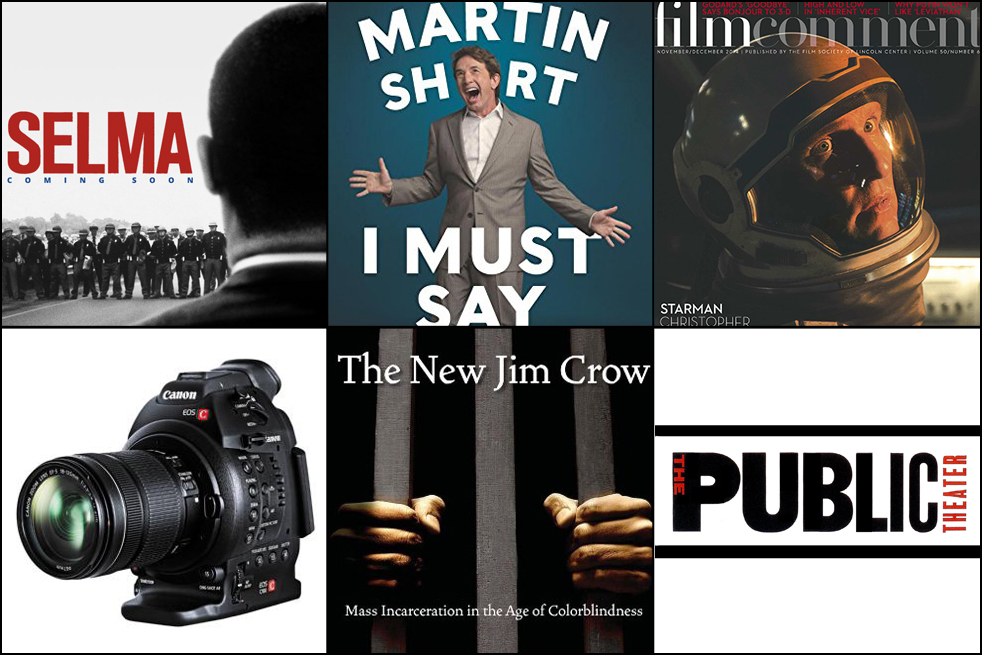 Curated by Yoruba Richen, who made the documentary film The New Black and gave the TED Talk, "What the gay rights movement learned from the civil rights movement."
Gifts for design lovers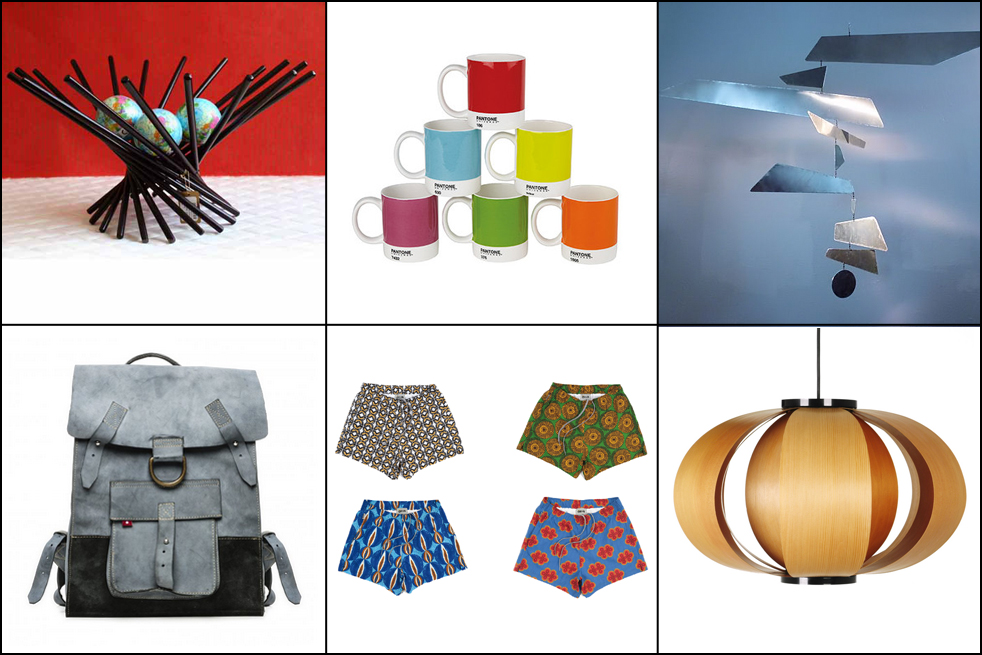 Curated by architect and TED Fellow Xavier Vilalta, who adapts traditional design elements into modern buildings that work in harmony with the environment.
Gifts for technologists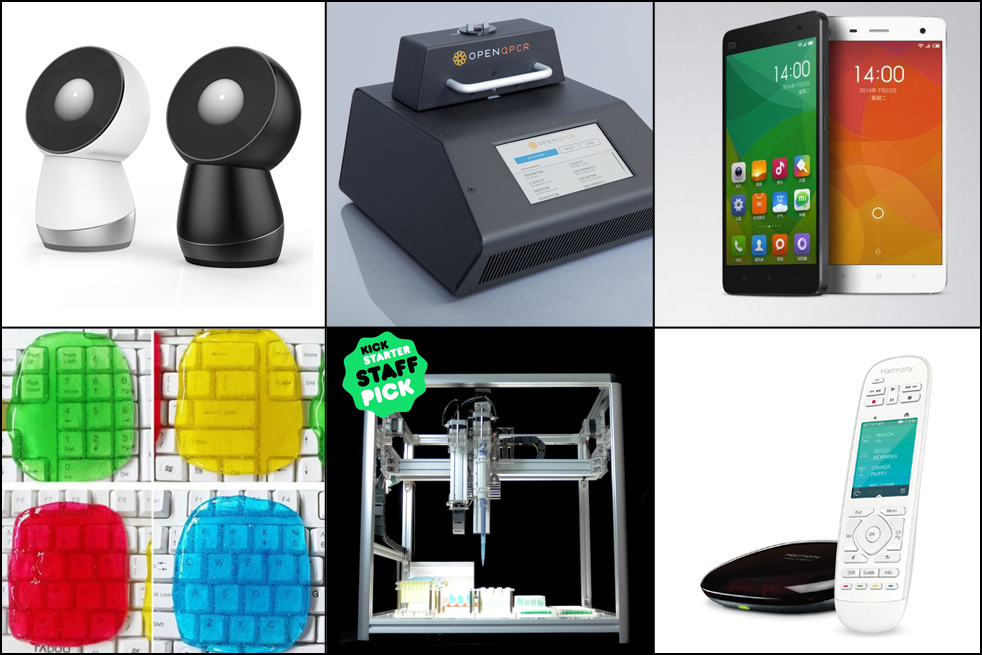 Curated by Jorge Soto, whose TED Talk demos a test for early signs of cancer that runs on a smartphone. Warning: some of his suggestions are like Tickle Me Elmo for adults—extremely hard to get your hands on this season, as several are Kickstarter projects or are temporarily sold out.
Gifts for musicians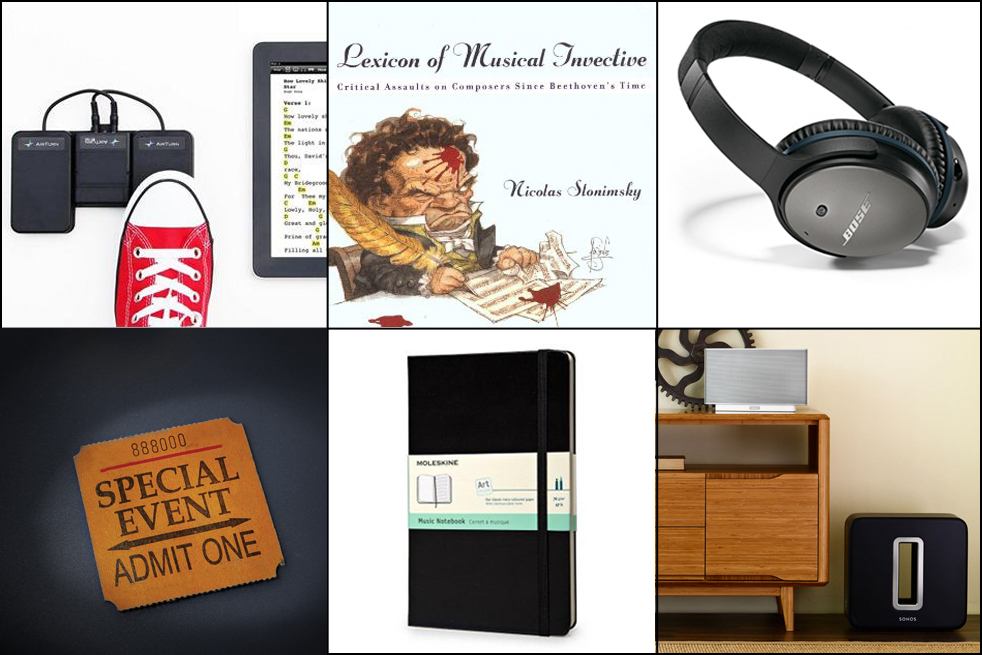 Curated by composer, community builder and TED Fellow Dan Visconti.
"The home speaker system by SONOS is the most comprehensive solution for wirelessly streaming music from computers and mobile devices. The speakers are modular, so users can start with a single small one and eventually fill their entire home with a system. Mozart in the living room while someone else works out to Bon Jovi in another room? No problem!"
.
"This music notebook by Moleskine is the gold standard for professional songwriters and dabblers alike. It has a durable exterior, quality paper, and its blank pages face pages of music staff, which leaves room for lyrics and other notes."
.
"The Airturn Bluetooth page-turner is essential equipment for 21st century musicians! Keep all your sheet music on an iPad, and use the Airturn to turn the page with a tap of the foot."
.
"Lexicon of Musical Invective by Nicholas Slominksy. This eminent musicologist compiled an anthology of extremely negative reviews of classical composers from Beethoven to today. It's a great ego-boost!"
.
"Bose noise-cancelling headphones. Still the gold standard, these babies will keep you happy on long flights with or without music. I don't travel anywhere without them."
.
The splurge: "I've found that some of the best gifts are concert tickets or concert venue subscription packages. Cover a season's subscription at their favorite venue, or invite them to dinner and a special concert you know they'd love to see."
Gifts for altruists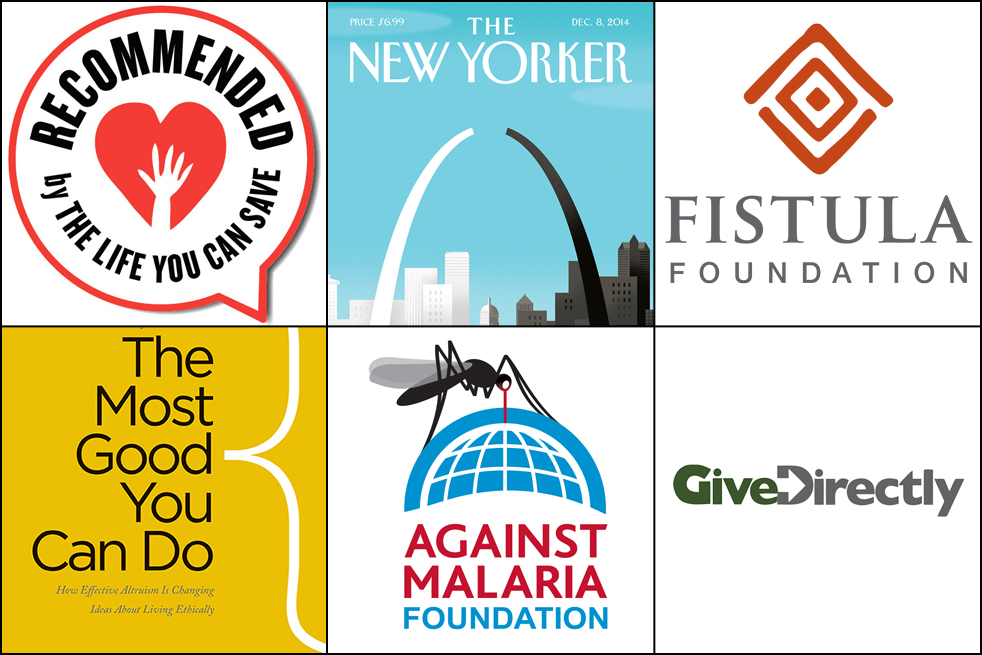 Curated by Peter Singer, author of the upcoming book The Most Good You Can Do who gave a TED Talk about effective altruism. He'd like you to try something this year. "Think about spreading your generosity to include some of the world's poorest people, for whom your gift could make a life-changing difference," he says. Donate to the organizations below on your own, or in the name of a big-hearted friend.
"The Against Malaria Foundation saves lives by distributing bed nets to protect children against malaria."
.
"The Fistula Foundation performs simple surgery that can repair obstetric fistulas and give a young woman her life back."
.
"I also love GiveDirectly, which will transfer 90% of your donation directly to an impoverished rural family in East Africa, so that they can choose to buy what they most need. The most common purchase is a corrugated iron roof to replace a thatched roof that leaks."
.
"If you go to TheLifeYouCanSave.org, you'll find more information on my favorite charities — all of which have been shown by rigorous research to be highly effective."
.
"And if you want a gift for a special person, why not give a year's great writing, not to mention terrific cartoons, via a subscription to The New Yorker. Not only will your friend be better informed about the world in which we live, you'll be helping to keep serious journalism alive and well in the internet age."
If someone on your list is especially hard to shop for and you still have no idea what to get them, may we make a modest suggestion? How about a TED Live membership to watch the conference from wherever they wish? You can give them a membership to the upcoming TED2015 conference full program for $500. Or for $100, gift them a full on-demand membership for the whole program, to watch at their leisure right after the conference wraps.