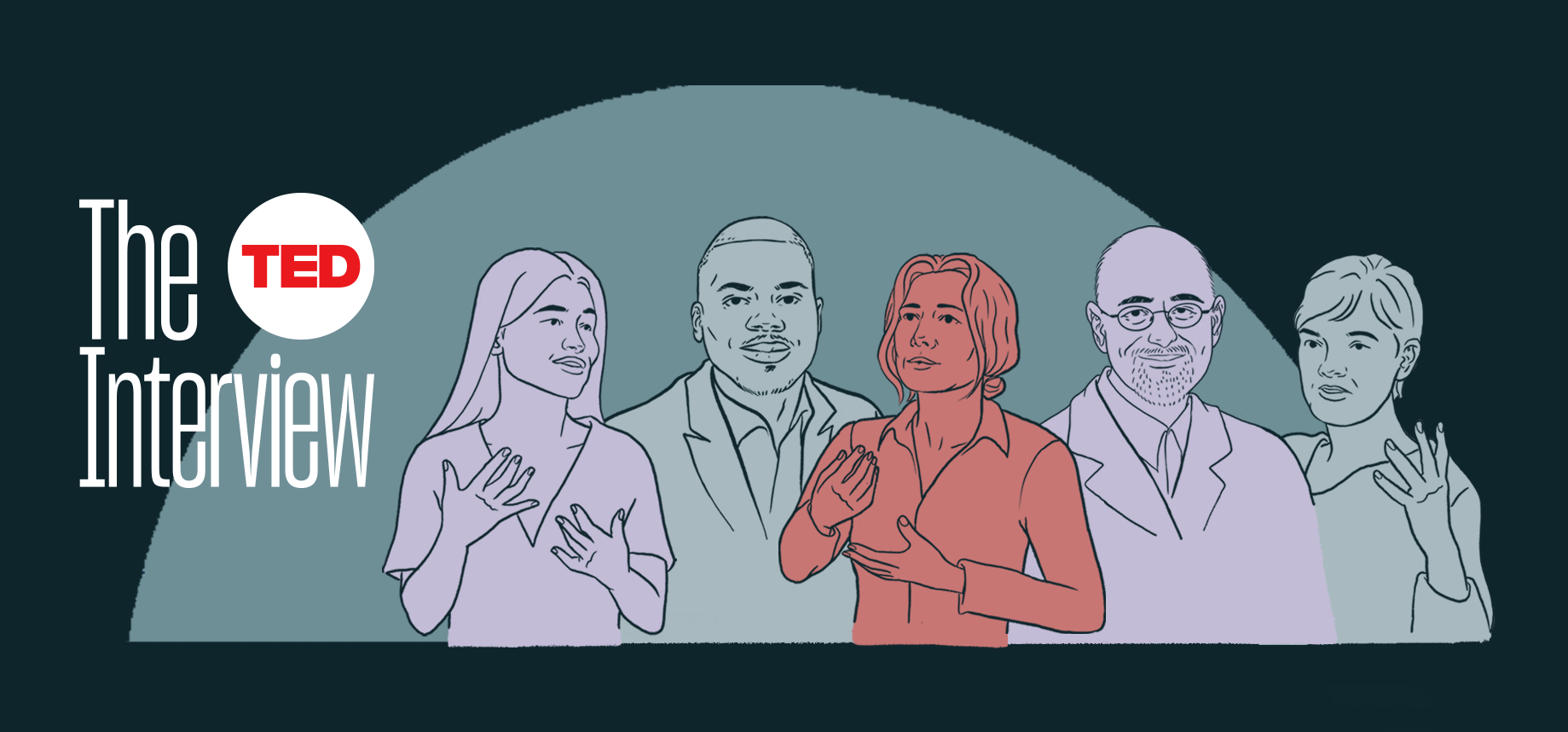 The TED Interview launches its newest season on October 9, 2019. Last season notably featured Bill Gates, Monica Lewinsky and Susan Cain — and you can expect another thoughtful lineup of scientists, thinkers and artists for the new season.
Season 3 features eight episodes, during which head of TED Chris Anderson will continue to inspire curiosity with in-depth conversations on our consciousness, the ways we navigate community and the power of embracing paradox.
During Season 3, Harvard psychologist Dan Gilbert expands on his TED Talk concerning the science of happiness; Turkish-British author Elif Shafak deconstructs storytelling and global community; and Michael Tubbs, one of the world's youngest mayors, makes a case for universal basic income.
Listen to the first episode with happiness expert Dan Gilbert on Apple Podcasts or Spotify.
With a diverse lineup of global thought leaders, TED's podcasts are downloaded in more than 190 countries (nearly every place on Earth!). "Just like the ideas we explore, The TED Interview continues to grow with even more thoughtful and challenging conversations this season," says Chris Anderson. "We've hit our stride and will be delving deeper into the minds of some of TED's most remarkable speakers."
More speakers will be unveiled throughout the season, and you can listen to them on The TED Interview for free on Apple Podcasts or Spotify. New hour-long episodes air every Wednesday. 
TED's content programming extends beyond its signature TED Talk format with six original podcasts. In August 2019, TED was ranked among Podtrac's Top 10 Publishers in the US.
The TED Interview is proudly sponsored by Lexus, whose passion for brave design, imaginative technology and exhilarating performance enables the luxury lifestyle brand to create amazing experiences for its customers.