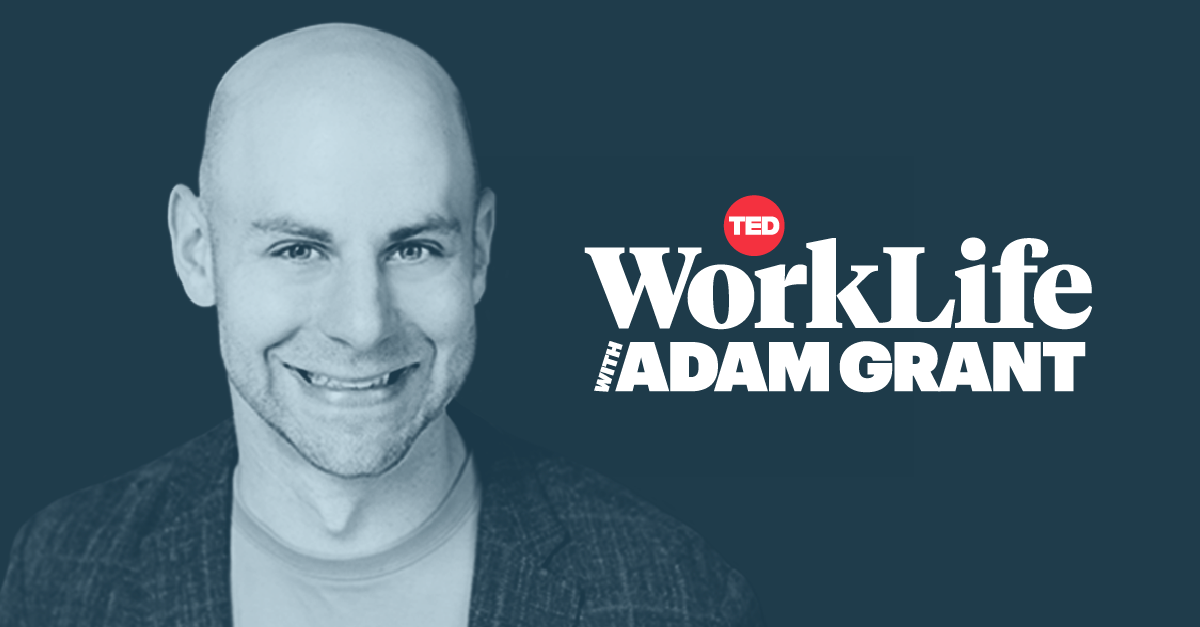 Organizational psychologist, best-selling author and TED speaker Adam Grant returns Tuesday, March 30 with season four of WorkLife with Adam Grant, a TED original podcast series that takes you inside the minds of fascinating people to help us rethink how we work, lead and live.
"With 12 new episodes, we're tackling some of the biggest, most pressing questions about work," Adam says. "How will the current recession shape our future careers? Is it possible to eliminate racial biases at work? Along with these timely topics, WorkLife season four explores some timeless themes — from resolving conflicts with coworkers to paying people fairly to pulling the plug on bad decisions before it's too late." 
New episodes of WorkLife with Adam Grant will publish weekly on Tuesdays. Follow the podcast on Spotify now.
Season 4 of WorkLife launches on the heels of Taken for Granted, a new companion series from Adam Grant and TED. Inspired by Adam's popular long-form interviews, Taken for Granted brings curiosity and science to conversations with his favorite thinkers about the opinions and assumptions we should all be revisiting. Guests like Brené Brown, Jane Goodall, Malcolm Gladwell and Daniel Kahneman might just inspire you to walk away from some of your old views and embrace new ones.
Produced by TED and Transmitter Media, WorkLife and Taken for Granted are part of the TED Audio Collective. TED's collection of podcasts includes shows co-developed by TED and our speakers as well as shows made independently by inspiring thinkers and creators. The growing list of podcasts ranges from TED originals like TED Talks Daily and Far Flung with Saleem Reshamwala to independent series like Design Matters with Debbie Millman and Conversations with People Who Hate M‪e from TED alum Dylan Marron.  
Our partners: TED Partnerships, working in collaboration with the TED editorial team and Adam Grant, strives to tell partner stories in the form of authentic, story-driven content developed in real time and aligned with the ethos of the podcast — finding and exploring brilliant ideas from innovative workplaces all over the world. WorkLife with Adam Grant is made possible with the support of partners LinkedIn, Logitech, Morgan Stanley, SAP and Verizon. Learn more here.
Listen to WorkLife with Adam Grant and Taken for Granted on Spotify or wherever you get your podcasts.