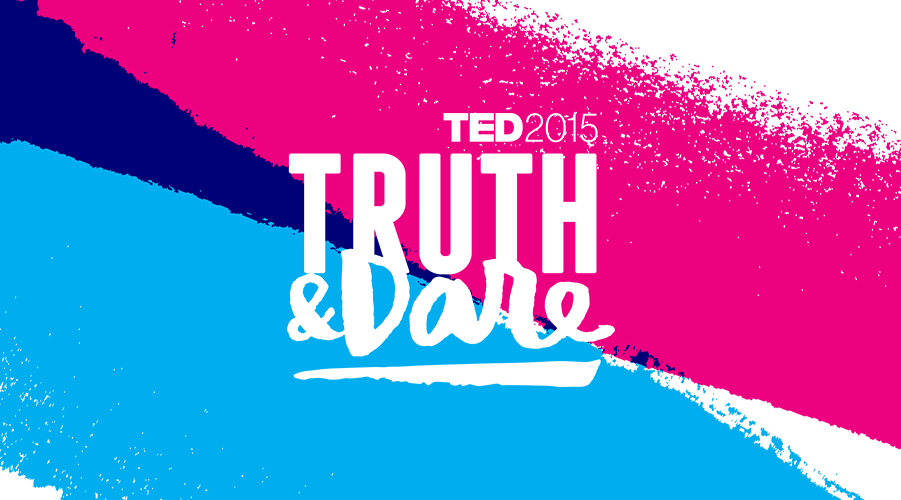 Counting the days 'til TED2015? Yeah: we are, too. Before the conference begins on March 16, dive into a great book written by one of our speakers.
Books from speakers in Session 1, "Opening Gambit"
National Insecurity: American Leadership in an Age of Fear, by David Rothkopf. The foreign policy specialist examines the way U.S. leaders have coped with our unprecedented state of vulnerability, threat and crisis.
Marina Abramovic: 512 Hours, by Marina Abramovic. A catalogue of works from throughout the legendary performance artist's career.
Books from speakers in Session 2, "What Are We Thinking?"
Struck by Genius: How a Brain Injury Made Me a Mathematical Marvel, by Jason Padgett and Maureen Seaberg. Ever since a violent mugging, Padgett has seen the world in a completely new way. In this book, he explains how his brain injury gave him an unusual perspective.
Automotive Lighting and Human Vision, by Donald D. Hoffman et al. A textbook survey of the fundamentals of visual perception.
Incognito: The Secret Lives of the Brain, by David Eagleman. The neuroscientist takes us into the far reaches of the subconscious brain.
Books from speakers in Session 3, "Machines That Learn"
Superintelligence: Paths, Dangers, Strategies, by Nick Bostrom. The philosopher parses the weighty issue of what it will mean when machines' intelligence exceeds our own, and whether the force of this "superintelligence" will be beyond our control.
Books from speakers in Session 4, "Out of This World"
Exoplanet Atmospheres: Physical Processes, by Sara Seager. In this textbook, the astrophysicist lays out the common properties of all planetary atmospheres, focusing on "exoplanets" — that is, planets that don't orbit our sun.
Lakes on Mars, edited by Nathalie Cabrol. In this volume, Cabrol and her co-editor, Edmond Grin, examine what we can learn about Mars' history, present and possible future by studying its bodies of water.
How We'll Live on Mars, by Stephen Petranek. You won't be able to pick up this TED Book until after the conference (mark your calendar, it comes out in July), but in it, Petranek argues that our future residency on Mars is inevitable, and will come sooner than we might think.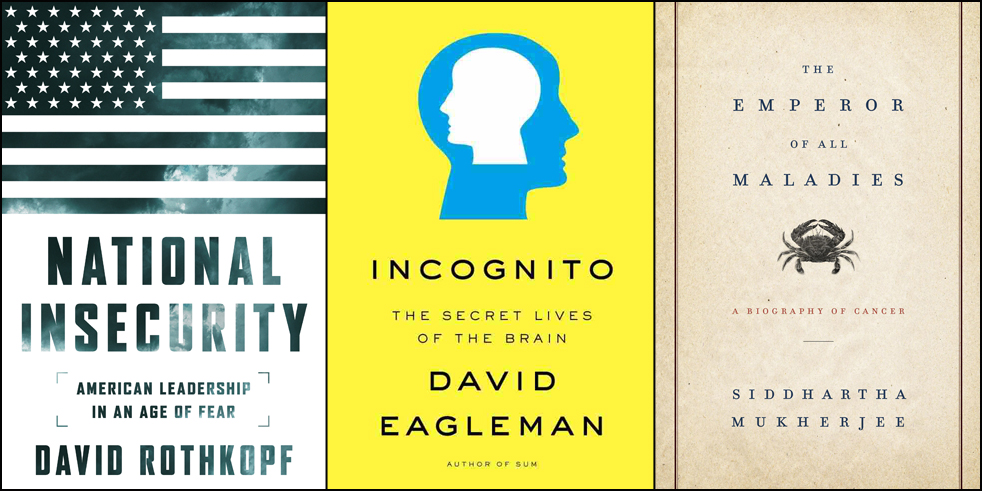 Books from speakers in Session 5, "Life Stories"
The True American: Murder and Mercy in Texas, by Anand Giridharadas. In this stirring work of nonfiction, journalist Giridharadas focuses on two lives that intertwine — a Bangladeshi immigrant to the United States who went on a quest to save his near-killer, an American, from death row.
Let IT Go, by Dame Stephanie Shirley with Richard Askwith. In this memoir, Shirley — an entrepreneur and philanthropist — tells her story, from arriving in England via Kindertransport to creating an incredibly successful software company staffed almost entirely with women.
Virtually Human: The Promise—and the Peril—of Digital Immortality, by Martine Rothblatt. A fascinating examination of the ethical issues related to digital lifeforms.
Ties That Bind: Stories of Love and Gratitude from the First Ten Years of StoryCorps, by Dave Isay. A compilation from the founder of the oral history project StoryCorps, who happens to be our 2015 TED Prize winner. It curates stories from the project that capture the depth and beauty of human relationships.
Books from speakers in Session 6, "Genes, Bugs, Animals, Us"
Tomorrow's Table: Organic Farming, Genetics, and the Future of Food, by Pamela Ronald and Raoul Adamchak. Plant researcher Ronald and her coauthor, an organic farmer, argue that a combination of genetic engineering and organic farming is the key to sustainable agriculture.
Superbug: The Fatal Menace of MRSA, by Maryn McKenna. The public health journalist examines how antibiotic-resistant staph infections spread — and the danger they pose.
The Emperor of All Maladies: A Biography of Cancer, by Siddhartha Mukherjee. This Pulitzer Prize-winning book chronicles cancer's history over the course of 4,000 years.
Drawing the Line: Science and the Case for Animal Rights, by Stephen Wise. The animal rights lawyer examines what level of cognitive development in animals should allow them to be treated as people under the law.
Books from speakers in Session 7, "Creative Ignition"
The Book of Trees: Visualizing Branches of Knowledge, by Manuel Lima. The tree diagram — showing relations between branches of knowledge, forms of life, even languages development — dates back to the 12th century. In this book, a data visualization researcher examines its history.
Books from speakers in Session 8, "Pop-Up Magazine"
A Kim Jong-II Production: The Extraordinary True Story of a Kidnapped Filmmaker, His Star Actress, and a Young Dictator's Rise to Power, by Paul Fischer. Classified as a "nonfiction thriller," this book tells the story of Kim Jong-II's kidnapping of a South Korean actress and her director husband, whom he then forced to make films.
Anything That Moves: Renegade Chefs, Fearless Eaters, and the Making of a New American Food Culture, by Dana Goodyear. Through narrative and analysis, the New Yorker writer examines contemporary American cuisine.
Without You, There Is No Us: My Time with the Sons of North Korea's Elite, by Suki Kim. In this investigative memoir, Kim describes teaching English to the sons of North Korea's ruling class under Kim Jong-Il.
Hidden Kitchens: Stories, Recipes, and More from NPR's The Kitchen Sisters, by Nikki Silva and Davia Nelson. Silva and Nelson, a radio production duo known as The Kitchen Sisters, share stories from the radio series and their listeners.
Powering the Dream: The History and Promise of Green Technology, by Alexis Madrigal. Madrigal investigates the technological experimentation that has paved the way for a green future.
NeuroTribes: The Legacy of Autism and the Future of Neurodiversity, by Steve Silberman. In his forthcoming book, Silberman presents findings from early autism research that will require a complete rethinking of the history of autism.
Songbook, by Alec Soth. A compendium of the photographer's depictions of life across the United States.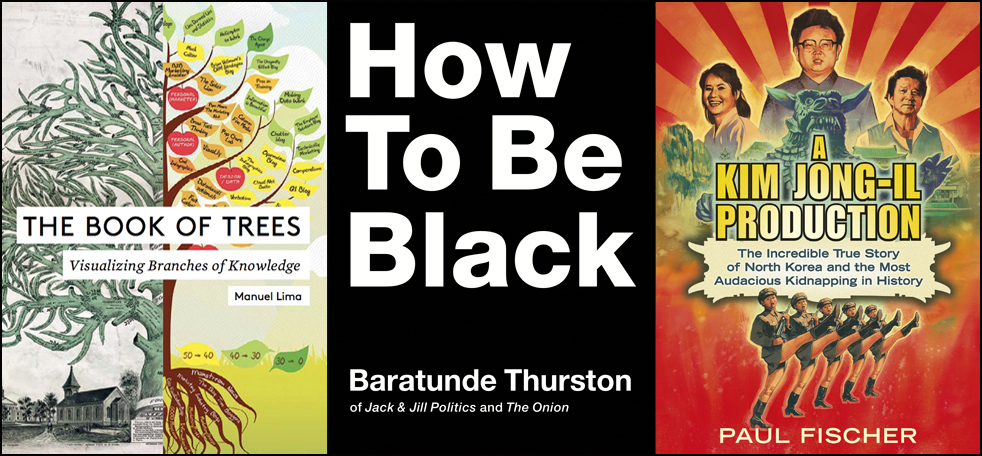 Books from speakers in Session 9, "Just and Unjust"
The Locust Effect: Why the End of Poverty Requires the End of Violence, by Gary Haugen. The human rights attorney examines the everyday violence that plagues impoverished communities and undermines anti-poverty efforts.
Books from speakers in Session 10, "Building from Scratch"
Fire: Nature and Culture, by Stephen Pyne. A history of humans' use of fire, charting how the ability to control fire has given us the power to reshape the world for our own benefit, and been the source of disasters that have leveled cities and defined cultures.
The Knowledge: How to Rebuild Our World from Scratch, by Lewis Dartnell. A thought experiment about how to start over in a post-apocalyptic world, this book explains the fundamentals of how our modern technologies work.
Books from speakers in Session 11, "Passion and Consequence"
Distant Shores: Surfing the Ends of the Earth, by Chris Burkard. A showcase of the surf photographer's work, which features ice just as prominently as it does sunshine.
Hussein Chalayan: From Fashion and Back, by Hussein Chalayan. A monograph of the fashion designer's work, including catwalk and studio photography, as well as film stills.
Mating in Captivity: Unlocking Erotic Intelligence, by Esther Perel. The relationship therapist examines what it takes to infuse domestic life with sexual desire. Watch her powerful TED Talk on the subject.
Books from speakers in Session 12, "Endgame"
Full Circle: My Life And Journey, by Ellen MacArthur. In this memoir, published just as MacArthur retired from sailing, tells the story of her career — including what it was like to circumnavigate the world on her own, spending 71 days alone at sea.
On the Run: Fugitive Life in an American City, by Alice Goffman. Goffman, a sociologist, lived side-by-side with a group of young African-American men in a distressed community in Philadelphia for six years. In this book, she chronicles the forces that marginalize entire communities.
How to Be Black, by Baratunde Thurston. This memoir and satirical self-help book is an incisive commentary on American racism.
TED2015 will be held March 16 to 20 in Vancouver, Canada. Stay tuned to the TED Blog for live coverage and behind-the-scenes surprises. Want to watch along at home? TED Live brings the conference experience into your living room, office or classroom. Find out more »