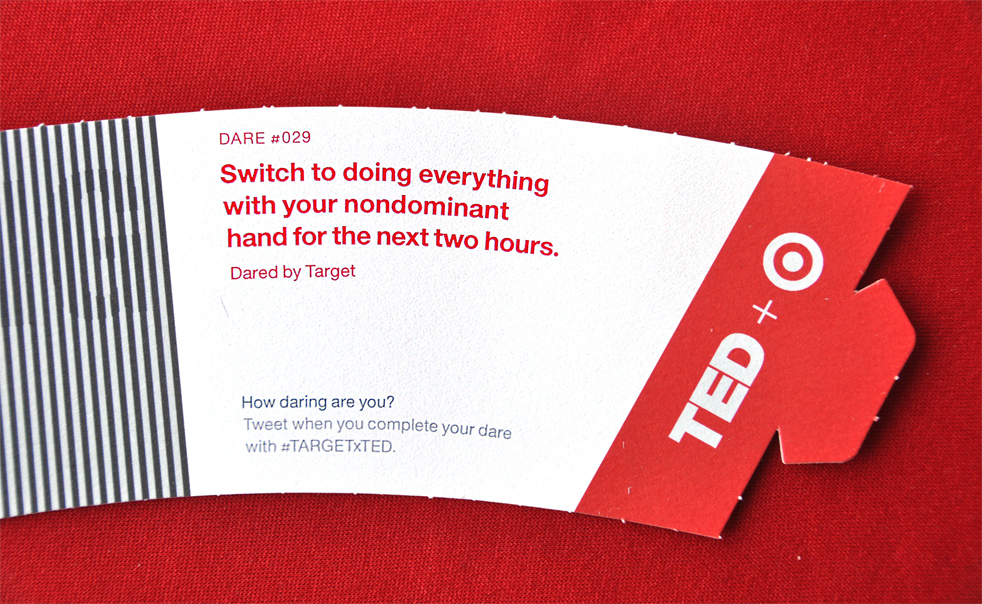 "Harumph," one TEDster smiled. "Get into a boxing ring."
"Moonwalk into the theater," his partner grinned back.
TEDsters don't usually communicate in commands. But in a lounge on the north side of the theater, where white cushioned couches and espresso machines gleamed over the harbor below, the Target Daring Truth Cafe has turned the latte line into a time for TEDsters to cheekily and anonymously nudge their fellow attendees outside their comfort zones.
Each coffee cup sleeve has a dare written on it. The kicker? The text is written by TEDsters, with a livescribe pen, for unsuspecting cafe visitors to come. Their dare is printed onto the next batch of coffee sleeves, which are stacked next to the milk steamer.
We picked some of our favorites to share: