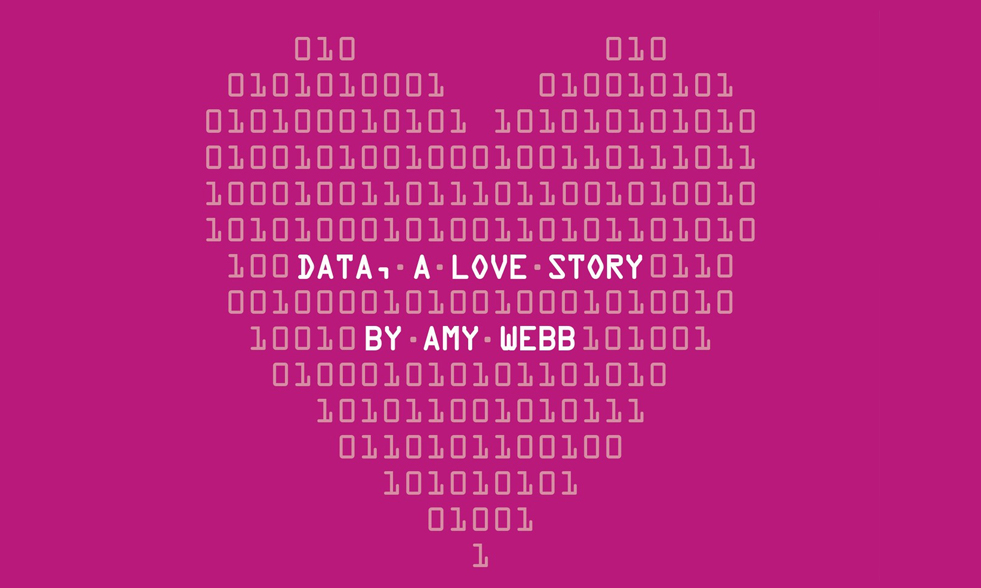 When yet another romantic relationship came "burning down in a spectacular fashion," Amy Webb sought the advice of her friends and family, including her grandmother. "She said, 'Stop being so picky. True love will find you when you least expect it,'" Webb recalls in her TED Talk.
This advice struck Webb, who works with data for a living, as preposterous.  She had calculated that, in the entire city of Philadelphia, only 35 men had all the qualities she was look for and was still single. "I can take my grandmother's advice and sort of 'least expect' my way into maybe bumping into the one [of them] — or I can try online dating," she says.
Online dating is, in fact, the second most popular way couples meet in today's technologically-mediated world. But when Webb began the journey, she found it much more fraught than she'd anticipated. "I like the idea of online dating because it's predicated on algorithms," she says. "These algorithms had a sea full of men that wanted to take me out on lots of dates—what turned out to be truly awful dates."
At this point, Webb decided to get really systematic, and to find out how to make online dating work for her. She made a list of 72 items that she was looking for in a man, then ranked them by priority. She created a fake male profile so she could decode popular women's strategies and then reverse-engineer her own profile. When she applied her rigorous ratings system to her plethora of possible matches, she wound up with just a single person who met all her criteria.
They went on what turned out to be a good date. In fact, a very good one. To see just how good, watch the talk.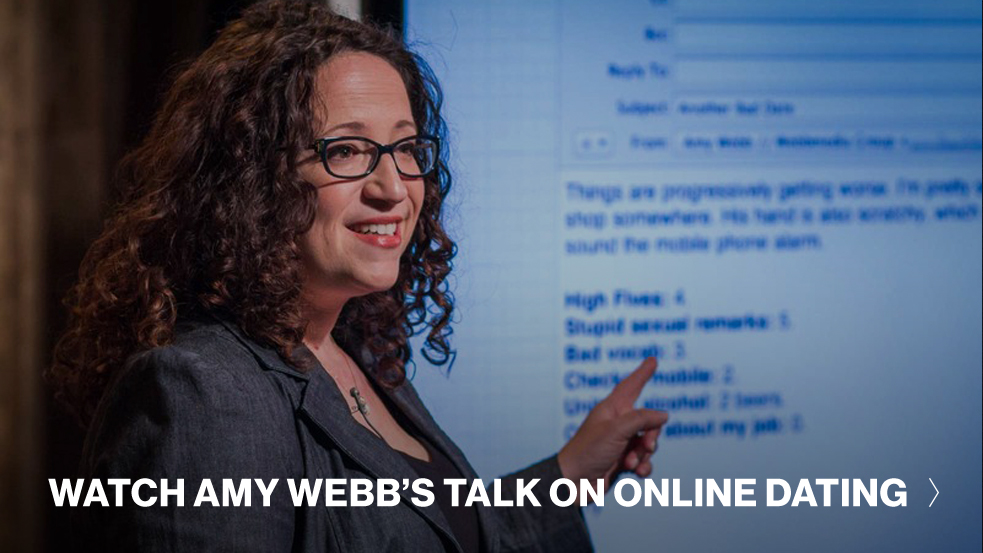 Ahhhh, online love. Read on for some more delightful (and wonderfully nerdy) online dating stories we found, well, online.
All this said, not everyone is thrilled with the sweet nerds they meet online. Take, for example, writer Alyssa Bereznak who wrote the Gizmodo essay, "My Brief OKCupid Affair with a World Champion Magic: The Gathering Player." After two dates, she broke things off with him, concluding, "Maybe I'm shallow for not being able to see past Jon's world title. I'll own that. But there's a larger point here: that judging people on shallow stuff is human nature; one person's Magic is another person's fingernail biting."
What has your experience been with online dating? Do you prefer to leave love up to serendipity, or do you relish the opportunity for data to guide you on the way?
This post originally ran in October of 2013. It was updated for Valentine's Day 2015.