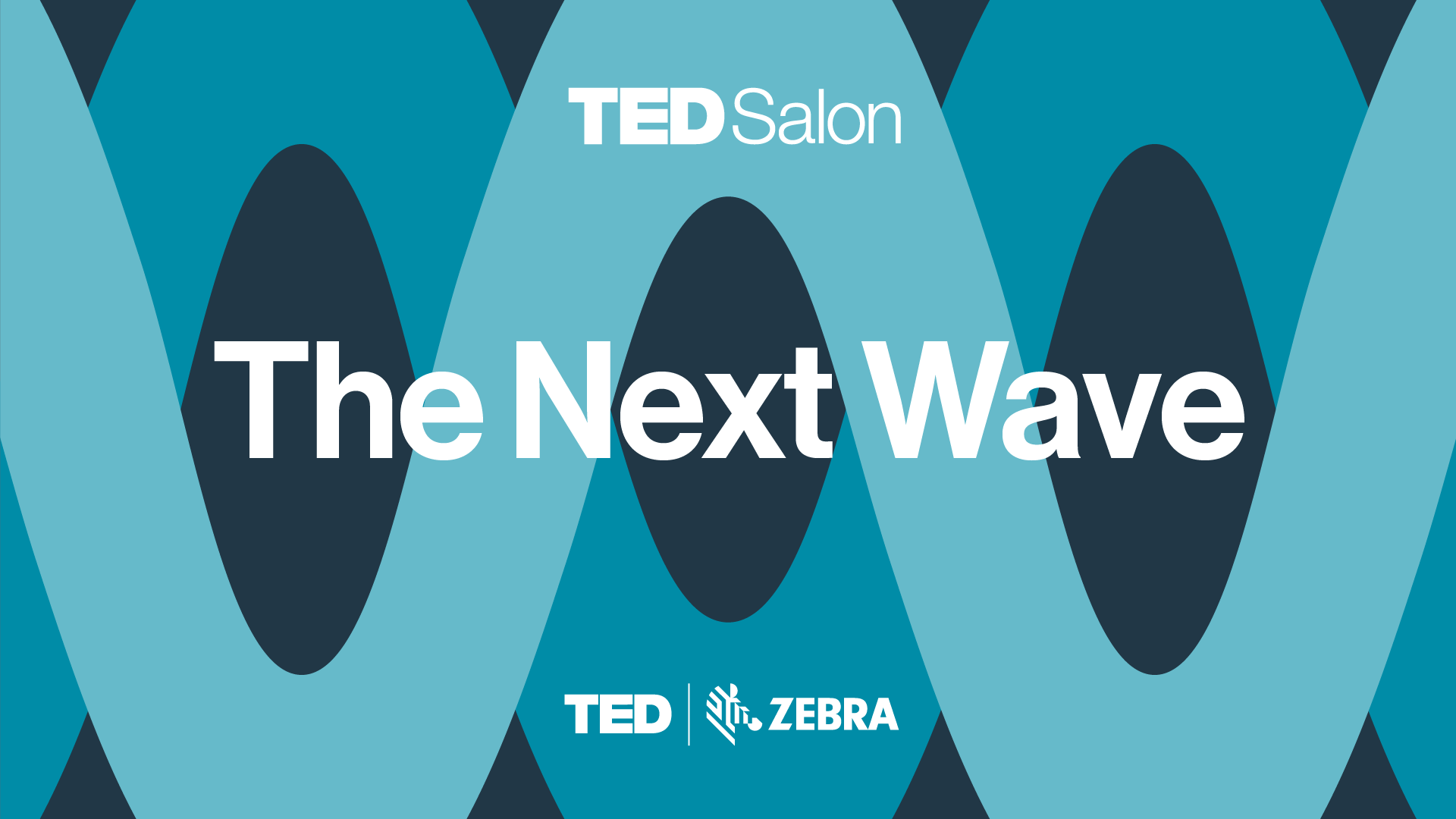 The Fourth Industrial Revolution is bringing a tsunami of change that will dramatically affect how we interact with and adapt to technology. The ways we choose to ride this wave will determine the shape of our future. Will we use this as an opportunity to solve our most pressing issues, or allow it to become a calamity that divides us?
At TED Salon: The Next Wave, presented by TED and Zebra Technologies and hosted by TED's Bryn Freedman, five speakers and one performer explored the tools and expertise we'll harness to build the future. Watch the talks from The Next Wave here and read full recaps below.
Does artificial intelligence keep humans from learning too? AI is more and more important in our workplaces, but there's a big catch, says researcher Matt Beane: it's threatening our own ability to learn on the job. Beane studies the relationship between humans and AI, and he's found that, in industries ranging from investment banking to surgery, the story is the same: As tools get more sophisticated, workers (especially people just starting out) get fewer opportunities for hands-on learning, the kind that involves struggle, practice and mentorship. The paradox: That's the very experience necessary to leverage sophisticated tools. "Organizations are trying harder and harder to get results from AI," he says, "but we're handling it in a way that blocks learning on the job." It's early days for AI in most fields — though by 2030, half a billion of us will be using it in some way — so Beane's talk is an important corrective right now. What can be done? He shares a vision that flips the current story into one of distributed, AI-enhanced mentorships that empower everyone to learn and grow wiser. 
Empowering local election officials. "Voting is one of the most tangible ways that each and every one of us can shape our communities," says civic engagement champion Tiana Epps-Johnson. And yet, compared to the rest of the world, the United States has one of the lowest voter turnout rates. Why does the US fall so far behind? Epps-Johnson identifies the main issue as outdated technology. But her approach to fixing this problem is more targeted than simply getting newer technologies out there. She focuses on an important but untapped resource for election modernization: local election officials. These are the people on the ground, the ones who are supposed to make voting the best possible experience for the voters in their counties. Currently, many of them lack the basic skills needed to achieve this goal. Epps-Johnson works with local election officials to train these officials in the skills needed for modern-day elections — such as using social media to get the word out, harnessing data to improve the voting process, or creating and maintaining a website for voters in their county. "If you're ready to help millions, if you're ready to close the gap between the system that we have and the system that we deserve, we need you," Epps-Johnson says.
Automation and its discontents. What's the future of work? That's the question that Roy Bahat, head of the venture firm Bloomberg Beta, has spent the past two years trying to answer. He helped lead a wide-ranging project to understand how technology will impact work over the next 10 to 20 years — interviewing AI experts, video game designers, educators, truckers, inmates and everyone in between to identify concerns and emerging trends. In a candid conversation with Bryn Freedman, curator of the TED Institute, Bahat shares insights from his findings, discussing two major themes that surfaced: stability and dignity. First and foremost, Bahat says, people want a stable and secure income. Beyond that, people kept bringing up the idea of dignity — of feeling needed and finding self-worth through work. As automation increases, we need to create respect for work like caregiving and educating — jobs that can't be replaced by robots, Bahat says. If we can do that, we'll be prepared for the future of work.
Start by thinking about impairments. When design technologist James Morley-Smith's son Fintan was five months old, he was diagnosed with an eye cancer that eventually led to a complete loss of vision. Fintan, who is "incredibly resilient," has learned Braille and excels at school and in playing the piano. This last activity led to Morley-Smith's epiphany — he saw how Fintan's piano instructor took his impairments into account and decided to teach him songs on only the black keys first so Fintan could use them as anchors for the white keys. In his work at Zebra Technologies, Morley-Smith designs for employees who are often in noisy, poorly lit industrial settings and clad in bulky protective gear. By following the black-keys tactic, he's factoring in users' limitations from the get-go. By making small changes — such as increasing type size and ensuring that interfaces can be handled easily with gloved fingers — he has increased productivity by up to 20 percent in some cases. Morley-Smith believes we can apply this thinking to every aspect of our lives. "It doesn't matter what is impairing you from reaching your goals," he says. "Reframe them so they are no longer a disability, and they might just be the advantage you need."
An electric, genre-bending performance. Singer and guitarist Naia Izumi has had quite a year — while the Georgia native was busking on the streets of Los Angeles, he submitted to the 2018 NPR Tiny Desk Contest, and he won! He's now busily on tour along the East Coast, and he swung by the TED office to share his winning song. Encouraging the audience to join in the beat, Izumi played his song "Soft Spoken," a soulful, genre-hopping tune that draws from his personal story and his musical roots, and features his innovative, percussive guitar style under heavenly vocals.
Ensuring our right to cognitive liberty. Brain reading tech is on the horizon, says bioethicist Nita A. Farahany, and we need to be prepared. The technology to translate thoughts is advancing every day; using electroencephalography (EEG) monitors similar to the fitness wristbands that track heart rate and sleep, we can decode thoughts of shapes and numbers — and even track emotional states. Real-world applications of this tech are already in practice globally in the manufacturing, automotive and entertainment industries. While the potential for this technology is groundbreaking and thrilling, Farahany warns of a darker future, in which the government can surveil and criminalize certain thought patterns, and private interests can capture and sell our brain data. The right to cognitive liberty, she says, is a fundamental human right, alongside self-determination and freedom of speech. We need to demand and secure legal protections for our brain data, she concludes, because our right to thought privacy is too important to risk.